Our love of cauliflower never ends! Here's a simple, delicious dip that has the texture of hummus but swaps the chickpeas for roasted cauliflower. A head of roasted garlic punches up the flavor! Perfect for snacking or a quick easy starter for a casual dinner.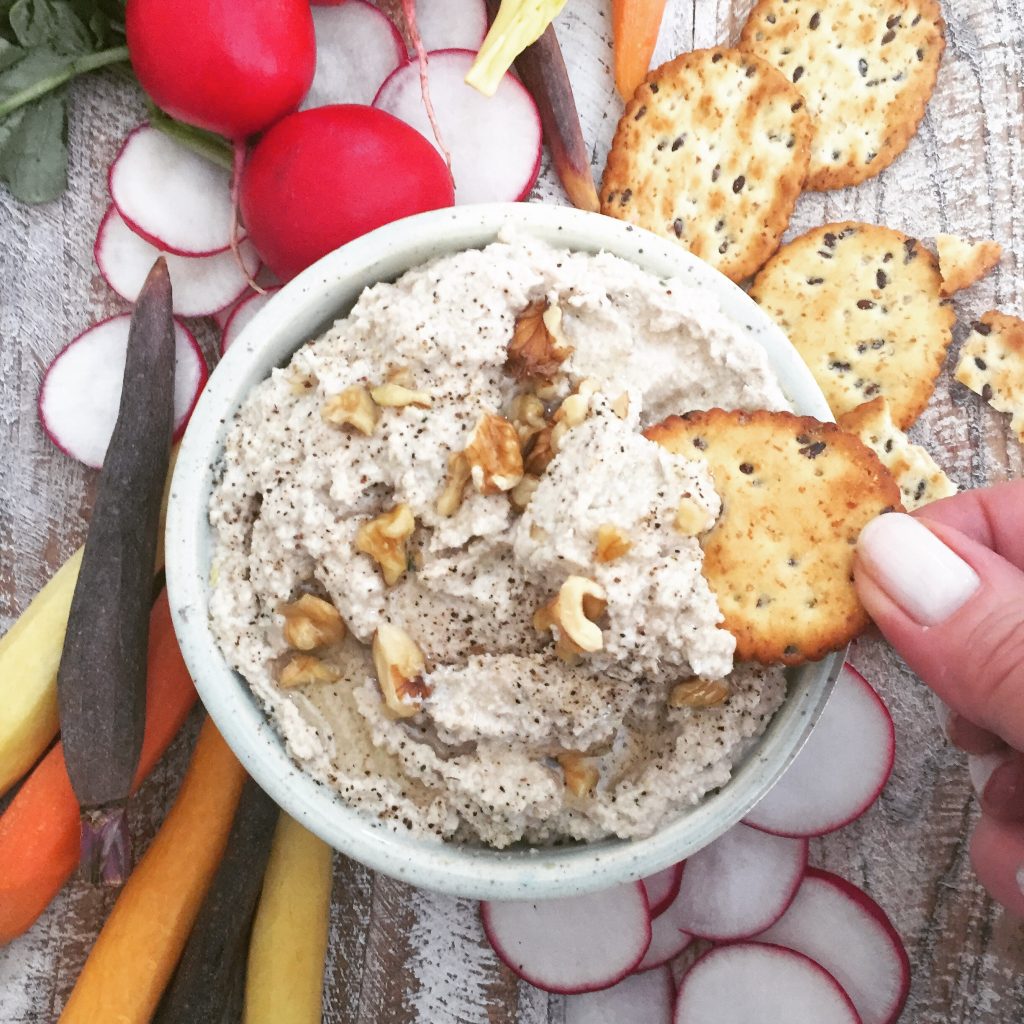 Makes about 2 cups
1cup                walnuts, plus extra for topping
4cups cauliflower florets (one small head)
4tsp                  EVOO (extra virgin olive oil, divided)
¾tsp salt divided
1                       head of garlic
½ cup water, plus more as needed
¼ cup              walnut oil, plus more as needed
 2Tbs               lemon juice
1tsp minced fresh parsley
Ground pepper for garnish
Serve with fresh multi-color carrots, radish, celery, crackers, etc.
I'm obsessed with Back to Nature's organic Stoneground Wheat Crackers, they really are just about perfect!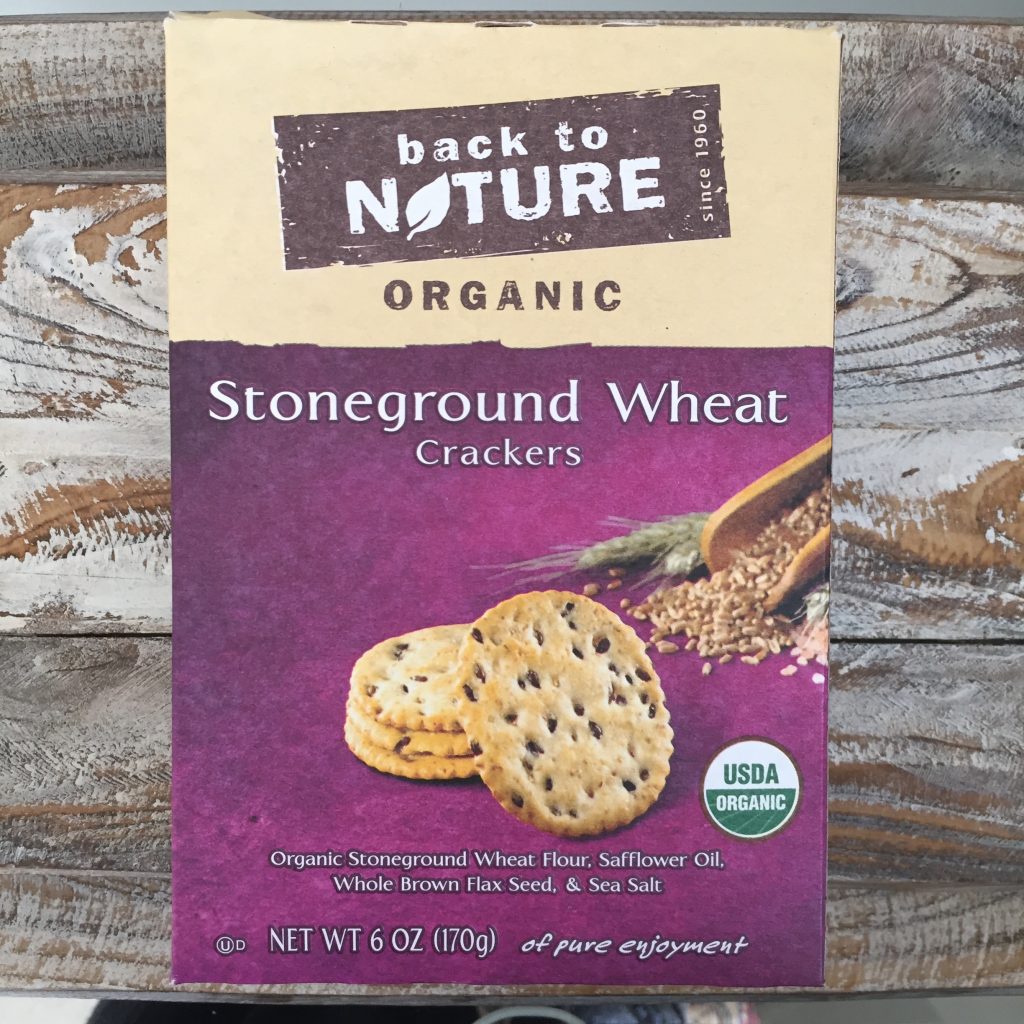 Soak one cup of walnuts in water for 2 hours. Preheat oven to 400 degrees
Place cauliflower florets on a baking sheet and toss with three teaspoons of olive oil and a ½ teaspoon of salt. Slice the top off the head of garlic exposing the cloves. Drizzle with the remaining one teaspoon of olive oil and 1/8 teaspoon of salt, wrap in foil and place on the baking sheet. Roast turning the cauliflower once for about 35 minutes until tender. Let cool for 5 minutes.
Transfer the cauliflower to a food processor, squeeze the garlic gloves out of their skins and add to the food processor. Drain the walnuts and add to the food processor with ½ cup of water, along with the walnut oil, lemon juice, parsley and remaining 1/8 teaspoon of salt.
Puree until almost smooth adding more water if needed one tablespoon at a time. Transfer to a serving bowl, top with black pepper, walnut pieces and drizzle with a little walnut oil.