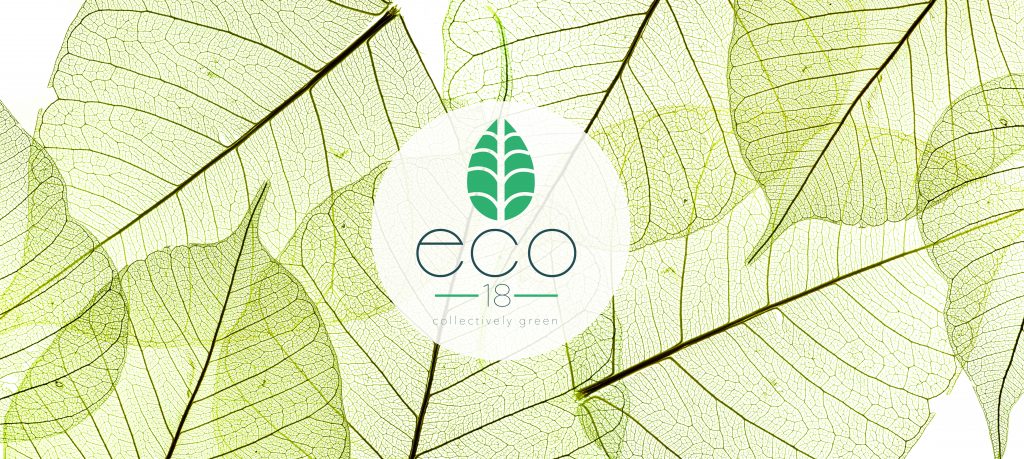 Our mission is to change the dialog around the climate crisis. We aim to move from "fear" to "change" so we can all participate in the solutions that will heal our distressed home planet.
Since eco18 was launched in 2011 a lot has changed. The climate, our government, worldwide uncertainty, the #MeToo movement, plant-based foods, the opioid crisis, an acceleration of natural disasters, deforestation, endangered species, and a new generation demanding change to name a few.
What hasn't changed is that eco18 remains a collective of creative writing individuals with a common goal—to live a healthier more natural lifestyle. However, the urgency of how we all change our habits to protect and preserve our home planet has escalated significantly. We cannot wait for those who do not believe in climate change to get on board and we certainly can't wait for our government to take the lead. Each one of us has to advocate for our earth and our oceans. We have to clean up our act, raise the green bar, and not leave it to the next generation to do what we should have been doing all along.
As Greta Thunberg said, "The climate crisis has already been solved. We already have the facts and solutions. All we have to do is to wake up and change."
The passion and commitment of this new generation of activists inspires us to change our daily habits. Of course, habit change is difficult, but the key lies in replacing one habit with another. At eco18 we want to help you take mini steps — too-small-to-fail actions that can put you on the path of sustainable change. Change that will collectively make the difference to healing the health of our planet and every living creature on it.
Let's work to transform the planetary crisis from a "war on" mentality to "refocusing on connections". How we are all interconnected to each other and the earth will ultimately bring us all to a place of agreement that we love our living earth and we want it to flourish with abundant life.
Sue Taggart – Founder & Editor in Chief
As a child growing up in Kent "The Garden of England", I thought that every family grew their own vegetables. I would help my grandfather in the garden and loved pulling potatoes and carrots out of the soil. These early experiences have given me a great appreciation for where our food comes from and a discerning palette for fresh, seasonal produce. As an avid reader, writing and storytelling is a passion that has only deepened over the years together with a growing concern for the health of our oceans and planet. We are facing serious issues with climate change and the clock is ticking…so it's up to all of us to nurture and protect our home planet.
Giselle Chollett – Sr. Editor
I've always been mindful about my health habits, but in recent years I've realized the even bigger role of the environment in the health of everyone on the planet. This has been a source of inspiration for me to learn more about the contributions we all need to make to preserve our planet. Based on that, many of my habits have changed and I'm certain that I will continue evolving the more I learn about every aspect that impacts the environment: from the origin of our foods, to managing waste at home, doing laundry, using electricity in a smart way, and selecting the most environment-friendly cleaning, beauty, and make-up products. I tend to read and search from different sources, but the usual suspects are National Geographic, many newsletters such as Patagonia, Nutraingredients, news agencies like Reuters and Bloomberg, and newspapers like the New York Times and The Wall Street Journal.
Catie Brown – Environmental Editor
Although I've always loved writing, I embarked on my journey into science journalism about three years ago. I am fascinated by all things water — oceans, ice, coral reefs, currents, extreme weather, sanitation, energy, and (of course!) climate change. I also love looking into the different ways we talk about climate change as a social, cultural, economic, spiritual, and political crisis. Big thanks to coffee and chemistry jokes for keeping me going. Happy reading!
Sara White – Lifestyle Editor
I've always had a passion for writing, but once I began my journey into the PR world, working for clients focused in the sustainable and healthy-lifestyle industry, my curiosity and desire to both learn and spread knowledge on topics ranging from climate change, pollution, mental health, and nutrition, soared. Growing up in the countryside of NY, I've always loved being immersed in and feeling connected to nature. Now it's our turn to speak up and raise awareness for how we can protect it!
Michael Kravit – Travel and Culture Editor
Michael Kravit is an award-winning creative director and mission-driven brand enthusiast based in New York City. Kravit is the former creative director of Honest Tea, and was named Washington Life Magazine's "10 Green Warriors You Need to Know" in 2010. For Eco18, he reports on new and innovative products in the natural food and beverage space, enviromentally conscious travel and corporate sustainability.
Rachel Collins – Technology Editor
A NYC based social media marketing consultant, but her passion for the
environment goes back to her days as an elementary school student choosing the subject of her biography report as Rachel Carson (because, having similar names was obviously the most important criteria. Obviously!). Her biggest environmental passions currently include wanting to transition to organic, regenerative farming (thanks Rachel Carson), the rise of plastics in the oceans (reusable bags are awesome), and climate change (we can make a difference!). When she's not writing on all things eco, you can find Rachel re-watching the entirety of 30 Rock, listening to the Hamilton soundtrack for the 500th time, and lamenting over another loss from her Cincinnati Bengals. 
Charlinda Brewster – Social Editor
I am a Senior Designer with 7+ years of experience in Branding, Logo, Digital and Print Design. In the past I have worked for companies such as L'Oreal, Innisfree, Viacom and more. Born and raised in South Minneapolis, Minnesota, both my parents enriched my life with all mediums of art. My fondest memories are when my mom would take me to the rose garden near the lakes and we'd paint watercolors of the roses. As a creative, I strive to keep challenging myself to find fun new ways to express ideas. I charge my creative battery through traveling, taking walks in neighborhoods that are waiting to be explored, and coffee…always coffee.