Did you know that July is National Watermelon Month? This juicy red fruit can be enjoyed throughout the summer and is a staple at pool parties and beach coolers. Sure, you can find watermelon at just about any grocery store, but if you can afford it, we recommend buying locally grown, organic watermelon at your nearest farmers market. This watermelon often comes in distinct varieties not available at large retailers. And did you know that if you buy organic, you can (and should) consume the rinds? If this sounds intriguing, read on for some of our top watermelon tips!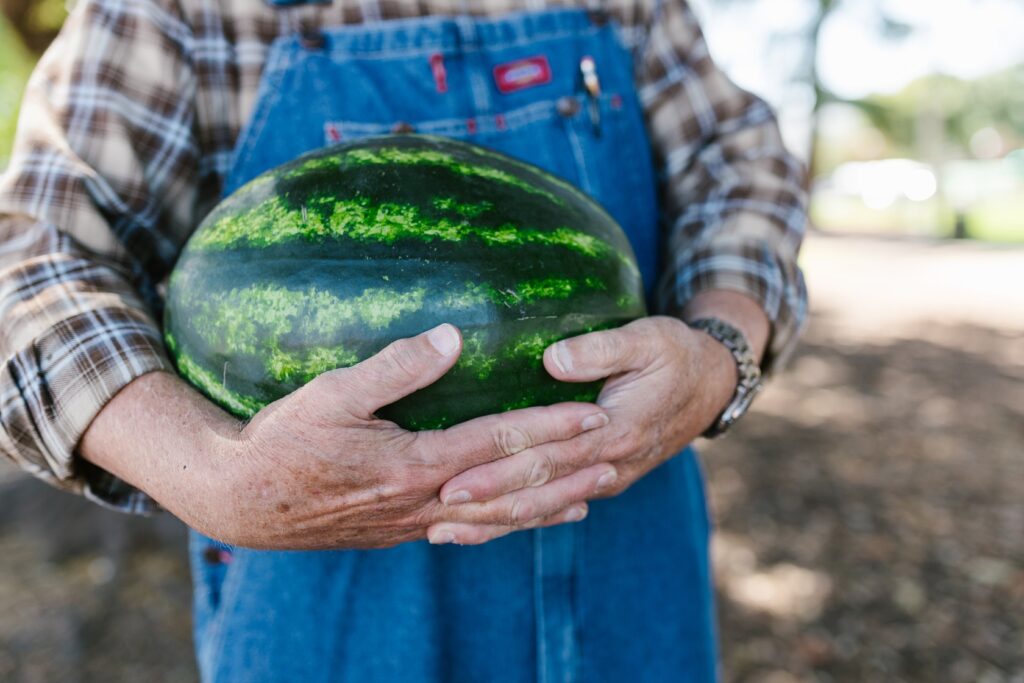 Gotta Catch 'Em All!
What's the best way to expand your knowledge about watermelons? Have a watermelon scavenger hunt! There are about 300 varieties of watermelon grown in North and South America. Some are known as "picnic watermelons" (each melon can feed a picnic of people), while others are known as "icebox watermelons" (each melon can cater to 1-2 people). Here are some varieties to look out for this summer:
Red-Fleshed Watermelons

Try the Sugar Baby watermelon, an icebox watermelon that weighs only 8-10 pounds per melon.

Yellow-Fleshed Watermelons

Try the Mountain Sweet Yellow watermelon. This melon's vibrant yellow flesh makes it an excellent choice for adding to cocktails and salads.

Orange-Fleshed Watermelons

The Sweet Siberian watermelon is a comparatively older variety (introduced in 1898) and weighs ten pounds.

Pink-Fleshed Watermelons

The Georgia Rattlesnake watermelon is even older than the Sweet Siberian, having been developed in Georgia in the 1830s. We chose this heirloom watermelon partly for its name and because it can weigh up to 35 pounds!

White-Fleshed Watermelons

To find a white watermelon is extremely rare. You can try to get your hands on either a Cream of Saskatchewan or a Citron Red Seeded. The latter variety may have been cultivated as early as 2 BCE!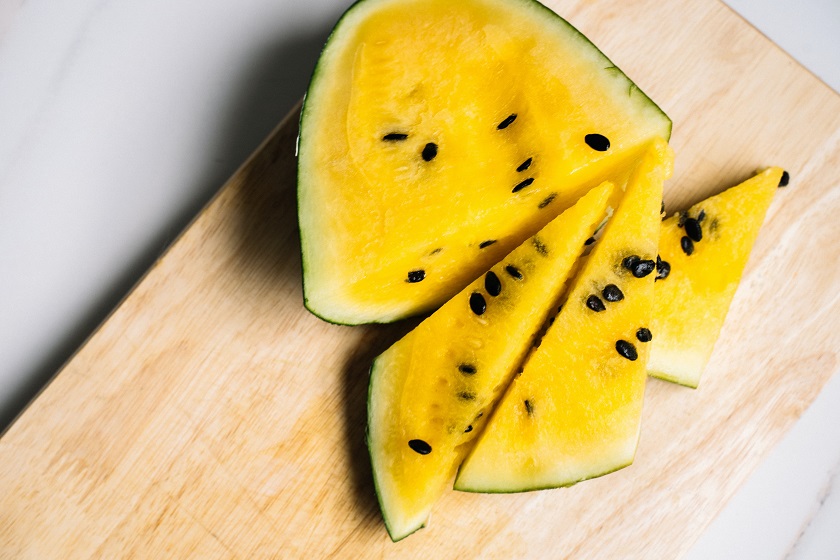 Practice Zero Waste and Save Those Rinds!
Once you have your watermelon, you can slice it up, blend it into a smoothie, juice it, or make sorbet. But then what to do with all those rinds? Composting is never a bad idea. But if you want to learn a new recipe or reduce your kitchen waste, try following these tips:
Watermelon rinds can be pickled for consumption throughout the year. Try pickling with cinnamon sticks for use over the holiday season, or use an Indian-style recipe for consumption throughout the year alongside your favorite Indian dishes.
If you don't have the time or patience to make a brine and sterilize jars, you can also eat watermelon rind as-is. In fact, it tastes like a cucumber and is packed with antioxidants and fiber. If eating raw rinds is challenging to wrap your head around, try blending them into a smoothie instead!
Watermelon rinds are rich in lycopene and can give your skin excellent hydration. To experience the benefits, refrigerate rinds until they are cold, then press them underneath your eyes or against any other irritated or puffy skin area.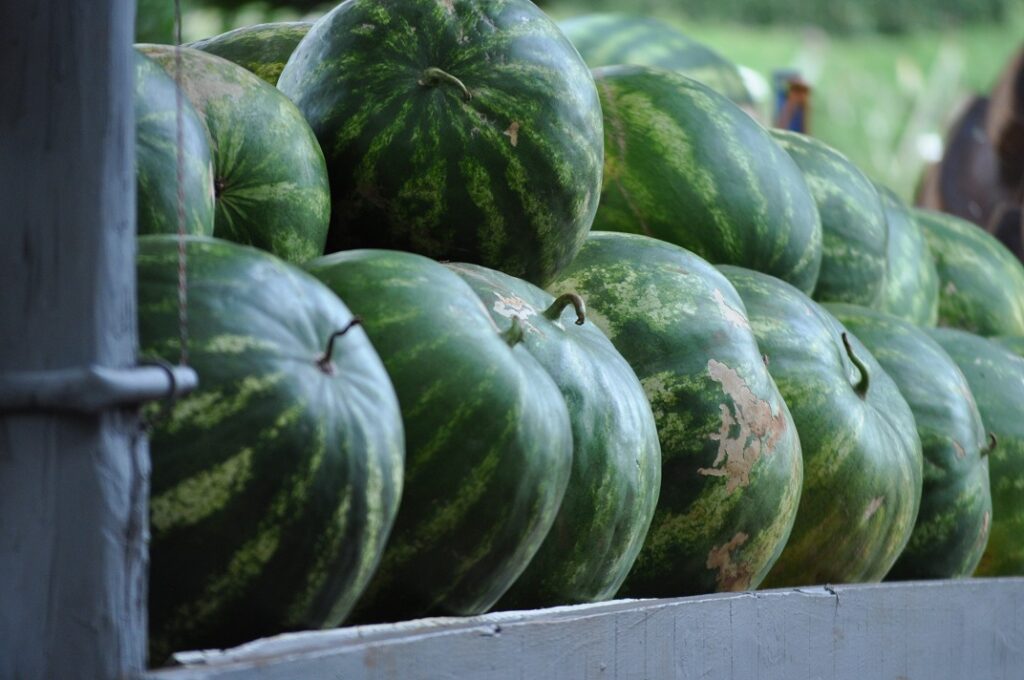 August is just around the corner, and soon enough, fall will be here. So what are you waiting for? Start experimenting with watermelon, a delicious seasonal fruit that will continue to surprise you the more you learn about it!