Did you know that National Fig Week occurs every year from November 1st until November 7th? Whether you're a fan of Fig Newtons or fig and honey parfaits, there's no denying that this seasonal staple lends a unique sweetness and texture to some of our favorite dishes.
You might be surprised to learn that figs are not actually fruits. They are, in fact, clusters of flowers and seeds that grow on the tree Ficus carica. Technically, figs' seeds are the true fruits of the tree, and female wasps pollinate them.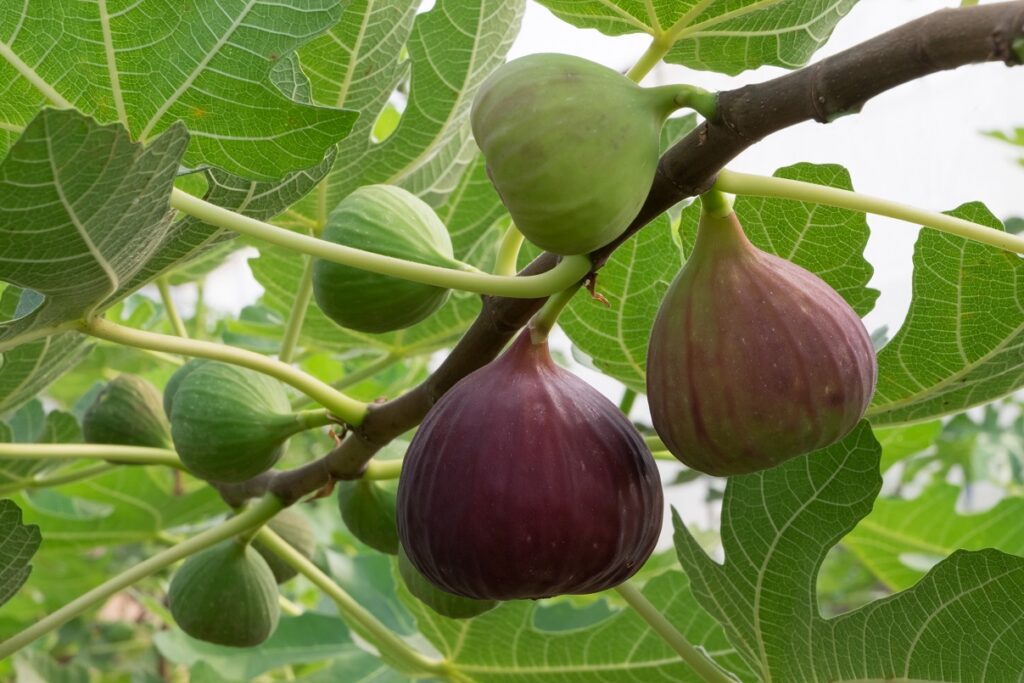 Perhaps you've heard of this before. In a stunning example of coevolution, a female wasp burrows into a fig, lays her eggs, and then dies. Her body nourishes the growing fig, while her children are born and grow up there. Male wasps, all of whom lack wings, live their entire lives inside the same fig, while female wasps get to exit. Once out of their original fig, female wasps will find other figs in development, pollinating and laying eggs inside them to restart the cycle.
But do not fear: by the time you sink your teeth into a juicy fig, the dead wasps have been well-digested by a special enzyme that dissolves their exoskeletons. And if you're eating a seedless, commercially produced fig, no wasps were involved at all.
To be clear, figs are vegan. To celebrate National Fig Week, we've compiled 5 of our favorite plant-based recipes where figs shine as the star ingredient. Try a few, and let us know what you think!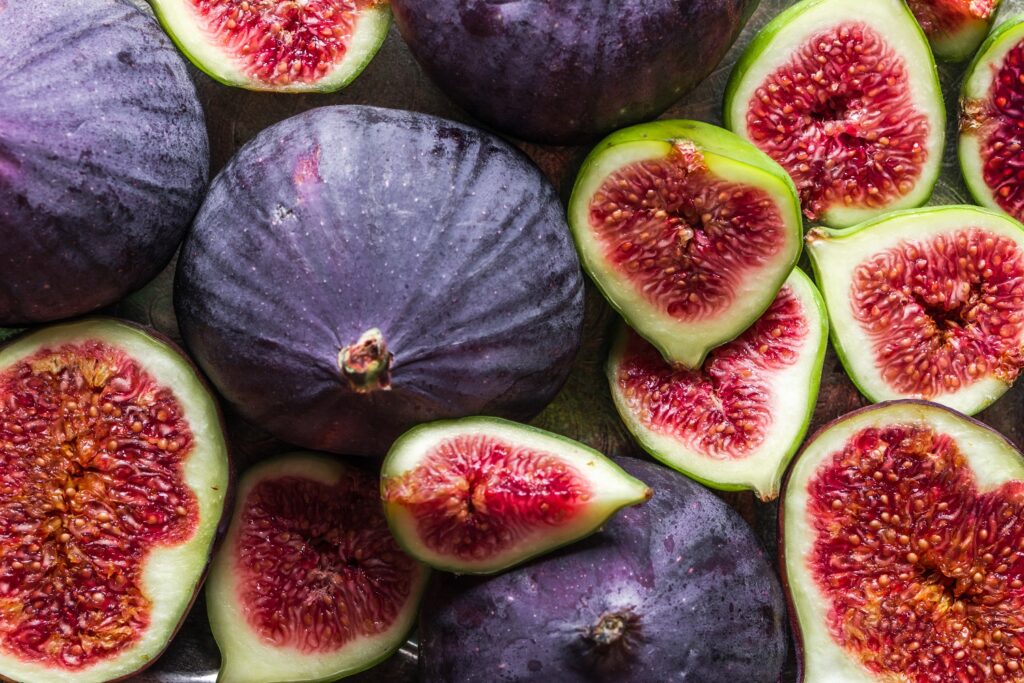 Oatmeal Fig Bars (by Bakerita) – Like Fig Newtons, but healthier and gluten-free! Made with ingredients like maple syrup, coconut sugar, almond flour, and oats, these are the perfect lunchbox treats.
Chocolate Fig Tart (by the Bojon Gourmet) – You could say that when it comes to a fig's BFFs, chocolate is at the top of the list. That's because the slight bitterness of chocolate, especially dark chocolate, pairs well with the subtle sweetness of fig. Try it in this tart and see for yourself!
Fig Frangipane Tart (by Lazy Cat Kitchen) – This French-inspired pastry is made with aquafaba, so make sure you have some on hand before beginning! But make no mistake: it's well worth the extra effort to taste a buttery crust and gooey filling made without animal products.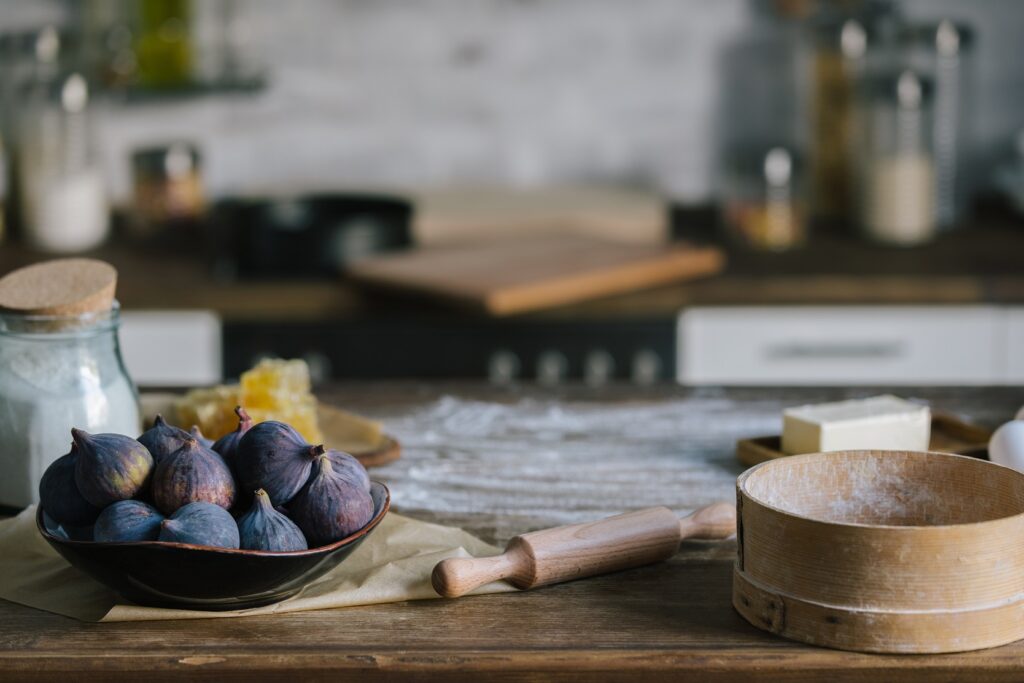 Spinach Fig Salad (by Nutriciously) – So many flavors are at work in this bowl! Ingredients like winter squash, quinoa, figs, and spinach provide a variety of textures, and it's all topped with a vegan blueberry balsamic yogurt dressing. Yum!
Fig Caramelized Onion Pizza (by Rainbow Nourishments) – The crust is made with spelt and buckwheat flour, lending a nutty undertone to arugula, caramelized onions, figs, and vegan cheese. Get ready to reach for a second (or third) slice!