Have you pitched a tent yet this year? June marks National Camping Month, so if you haven't built a campfire or filtered river water this summer, it may be time to get out in nature!
Camping is an inexpensive but fun way to spend time with loved ones while also enjoying the great outdoors. Plus, it's an eco-friendly alternative to more expensive vacation options that may include traveling long distances by plane or car.
Camping, however, is not for everyone, especially people who don't like bugs, sleeping outdoors, or being without internet. For those who don't want to "rough it" in the woods, there's another option called "glamping," which stands for glamorous camping. Glamping is a way for people to enjoy the outdoors with the luxury of modern-day technology, sleeping in a bed, and having running showers and a bathroom.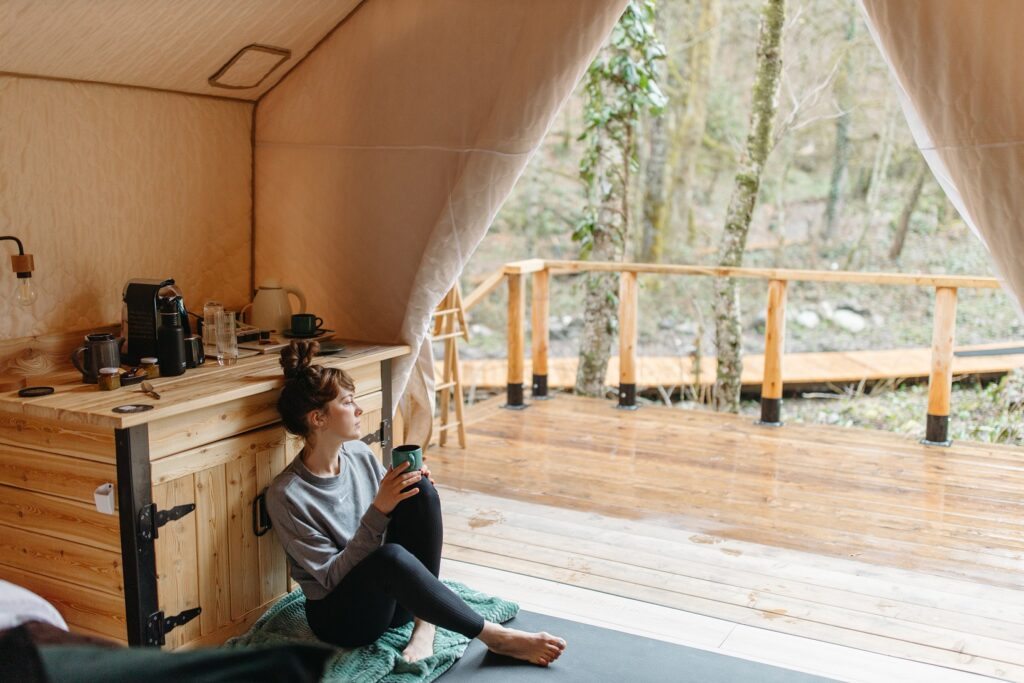 For those who prefer to rough it the good old fashion way with a tent and sleeping bag, here are some simple tips to help you have a successful, safe, eco-friendly camping trip.
– Borrow or rent gear if possible. Especially for beginners, there is no real reason to invest in expensive camping gear if you aren't sure you will go again. It's wasteful to buy excessive supplies only to let them sit in your basement. See if a friend can lend you the gear you need, such as a tent, sleeping bags, backpacks, a portable grill, etc. You can also buy used equipment at a lower cost on Craigslist or places like FreeCycle. Also, be on the lookout for sales at outdoor stores like REI.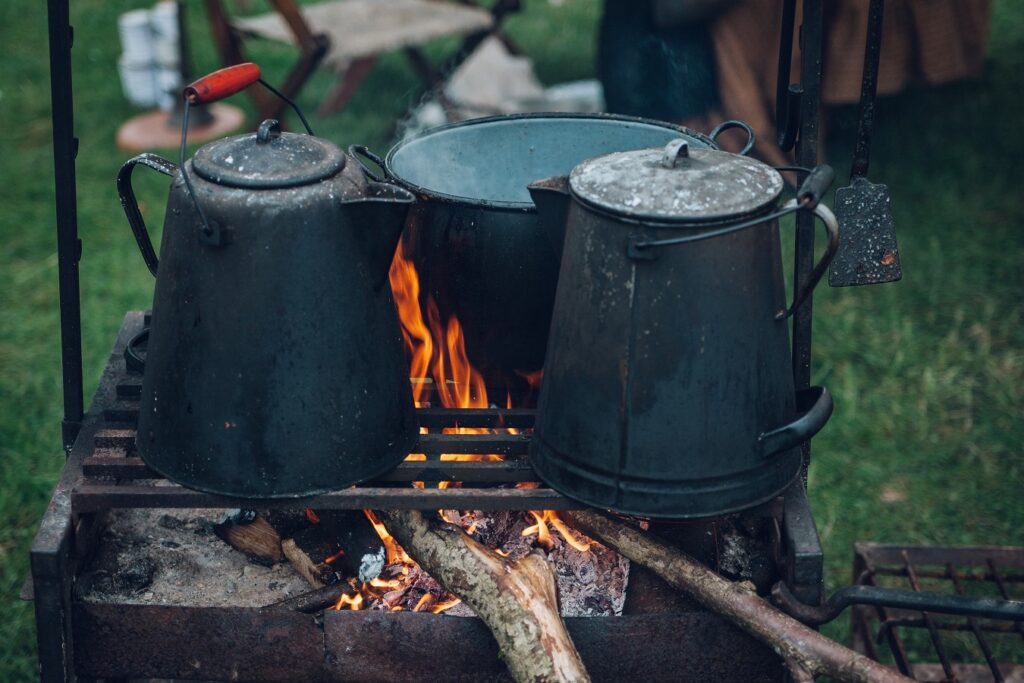 – Camp close to home. Who says you need to go far from home to have a good time? Camping closer to home reduces travel time as well as your carbon footprint. There are thousands of campsites across the U.S.; find one closest to you online at FreeCampsites.net, GoCampingAmerica.com, or ReserveAmerica.com.
– Leave your campsite how you found it. Remove all trash from the campground and if there are no trash cans, pack it up and bring it with you to dispose of when you can.
– Stay on marked trails and don't disturb the area. Marked trails are there for a reason. Straying from those trails can leave frail ecosystems vulnerable to damage that can take years to repair.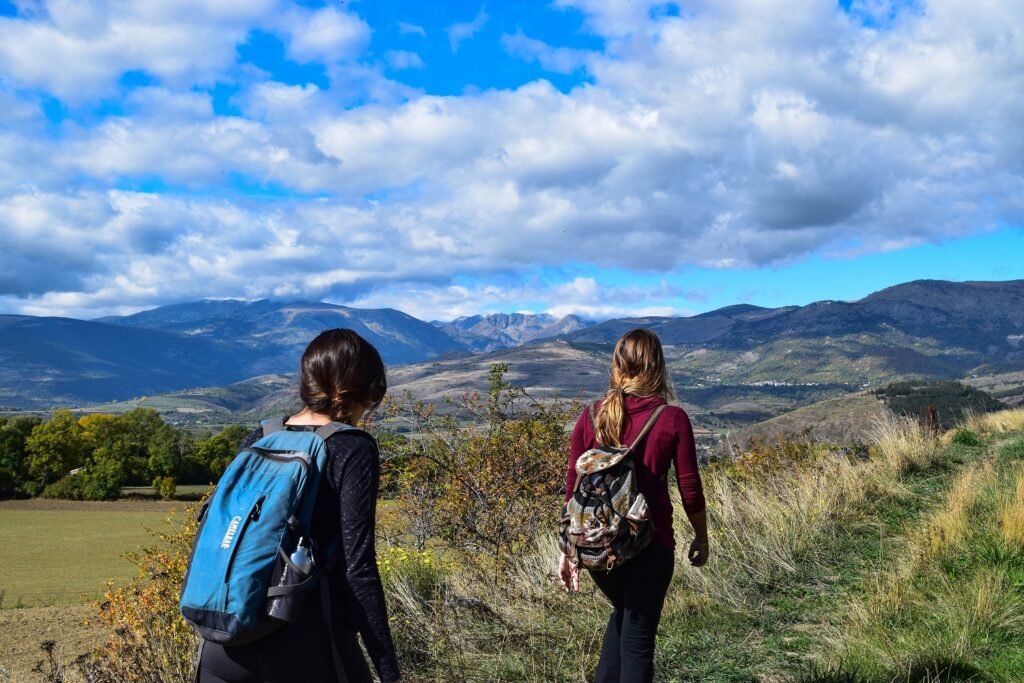 – Bring reusable utensils and plates. While disposable plates and utensils may seem like the more convenient option to bring along when camping, the excessive use of these products can be wasteful. Plus, you have to carry your trash with you anyway so it can become more of a hassle. Bring just enough reusable plates and utensils that are needed for lighter and more eco-friendly travel.
– Bring non-toxic, biodegradable soap. Depending on the campsite you stay in, you may have running water and/or a shower. This means you may have to shower as well as wash dishes outdoors. Don't expose the environment to harmful soaps that contain chemicals. Instead, bring along non-toxic and biodegradable soap. Some good options to consider are Campsuds Nalgene for all-purpose cleaning and Dr. Bronner's Biodegradable Soap.
– Be careful when building a campfire. What's camping without a campfire to make s'mores and gather around for stories? However, campfires should be constructed carefully. Always build upon a previously used campfire site rather than create a new one. If you must make a new campfire, build it away from dry grass or overhanging branches. Also, don't cut down live trees for the campfire; instead, use branches already on the ground or bring your own.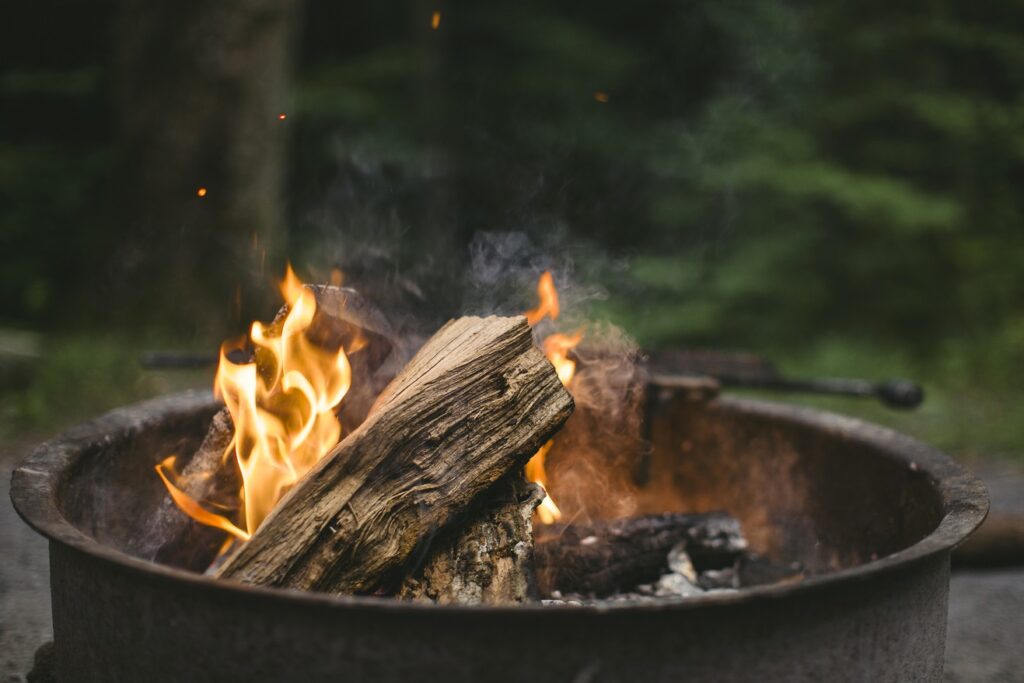 – Don't forget the bug spray! It only takes one night in the woods without bug spray to feel itchy for a week! Opt for an all-natural bug repellent like California Baby's Natural Bug Blend™ Bug Repellent or Honest Bug Spray.
– Check for ticks. Lyme disease, which is caused by deer ticks, is becoming increasingly prevalent in the United States. It can have long-lasting, highly unpleasant effects. Always check your hair and body for ticks before sleeping, and if you decide to camp in an area where deer ticks are common, consider treating your clothes and tent with permethrin. You can also wear tall socks, long pants, and long-sleeved shirts to help prevent tick bites.
– Know where to "go." If you are in the backcountry without a designated toilet or outhouse, make sure to bury your business 6-8" deep and at least 200 feet from water sources, roads, and established campsites. In some areas, you may be required to use a "wag bag" to preserve the environment better. If you're bringing Fido, make sure to keep up with his #2 as well! Learn more about proper practices here.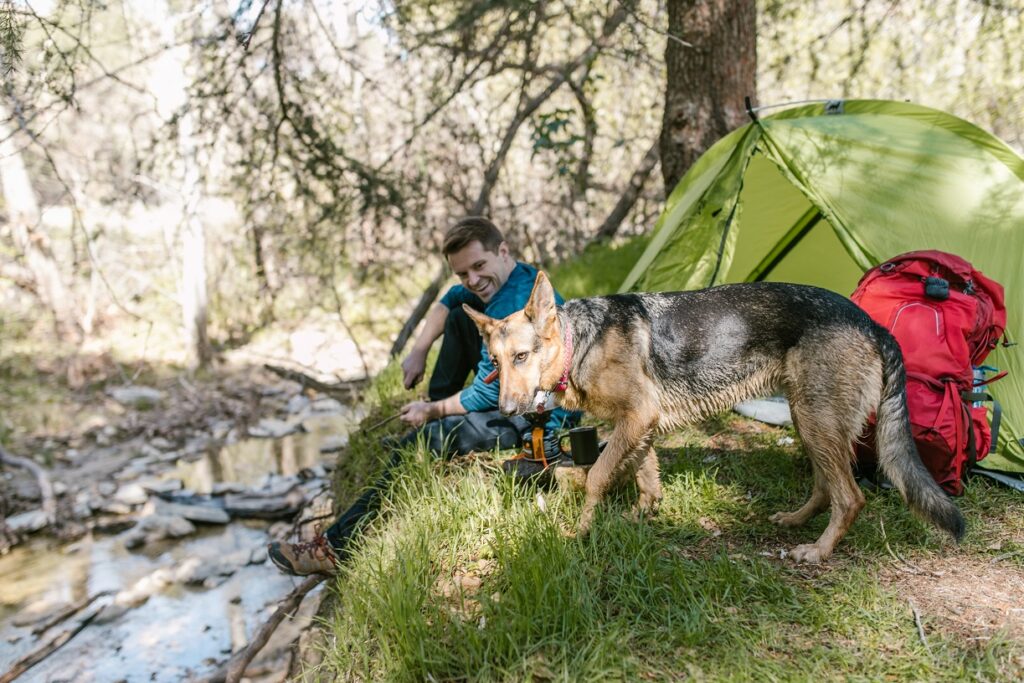 If you keep these basic principles in mind, you should have a great trip while minimally affecting the environment and minimizing your carbon footprint as much as possible.