Happy National Cheese Day! From pizzas to mac n' cheese, from butter paneer to Bombay toasties, from queso fundido to quesadillas, we humans love our cheese. Over many, many centuries, culinary cultures around the world have perfected their own unique styles of cheese-making. But with rising concern around the dairy industry's health factors and environmental impact, many people are beginning to favor vegan alternatives to cheese, whether homemade or store-bought.
If you are among those who choose to mindfully limit your meat and dairy consumption (or cut it out entirely), we're here to help! And you feta brie-lieve it; you sometimes won't even be able to tell the difference between a gouda vegan cheese and the real thing!
1. Blue Cheese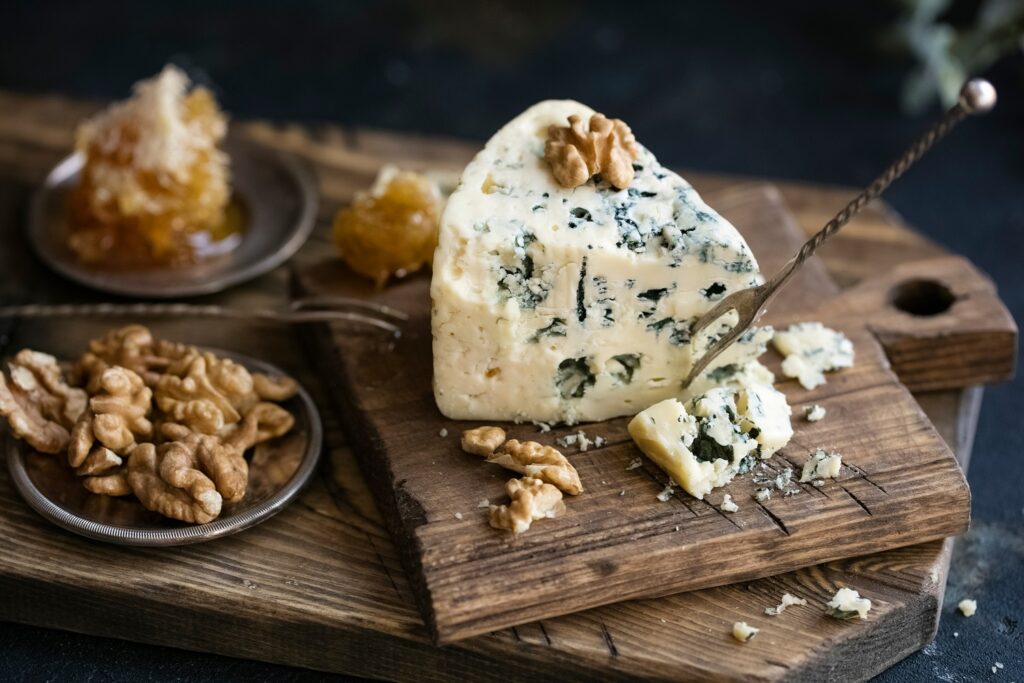 Commercial Alternative: Try SriMu's "Spire," a wheel of vegan cheese infused with spirulina and spiritual offerings. It goes perfectly in salads and dressings alike.
Homemade Alternative: It Doesn't Taste Like Chicken's Vegan Blue Cheese gets its aged flavor from white miso paste and, like SriMu's cheese, its blue appearance from spirulina. This recipe is quick to make and can also be frozen.
2. Cream Cheese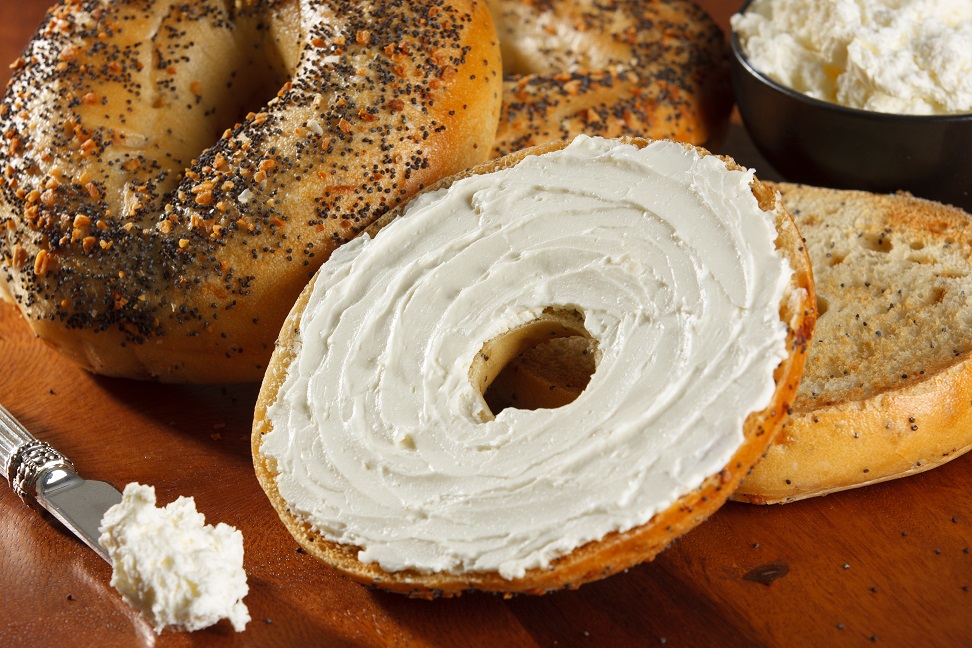 Commercial Alternative: Miyoko's Organic Vegan Cream Cheeses have taken the world by storm, and for good reason. They feature clean, cultured ingredients you can trust. Our favorite way to enjoy them is, of course, on bagels!
Homemade Alternative: The Simple Veganista's Vegan Cream Cheese is made with simple ingredients like cashews, apple cider vinegar, and lemon juice. You can easily customize it by adding in your herbs of choice!
3. Parmesan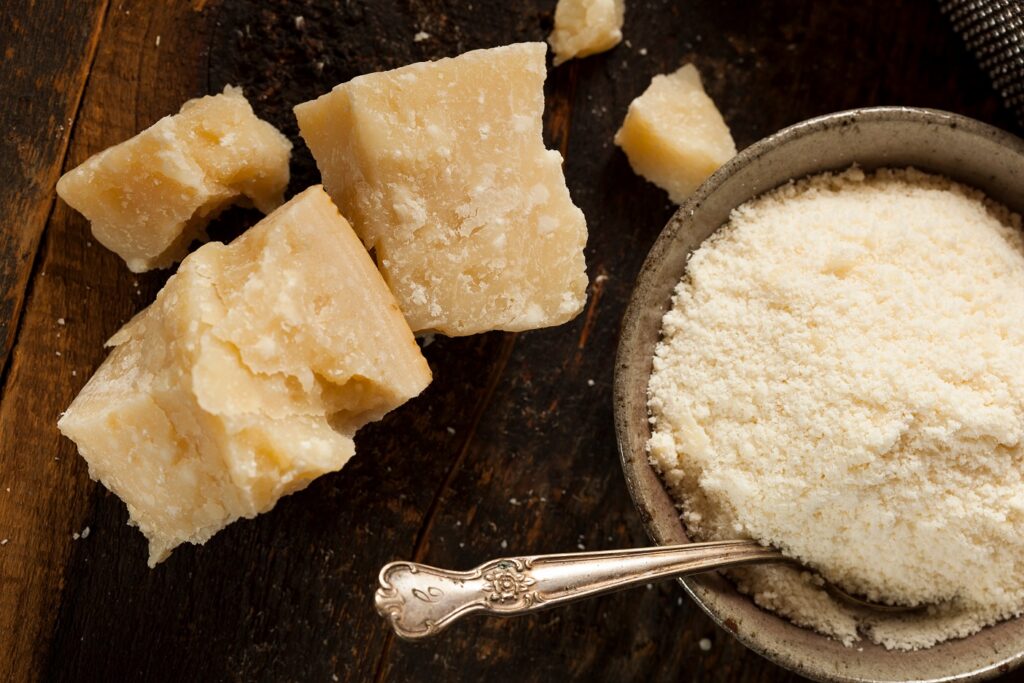 Commercial Alternative: If you can't have pasta without parmesan, try Violife's Just Like Parmesan Wedge. Grate it over your bowl of noodles for a restaurant-like experience!
Homemade Alternative: Minimalist Baker's Vegan Parmesan Cheese calls for just four ingredients: cashews, nutritional yeast, salt, and garlic powder. Oh, and it takes just five minutes to make!
4. Feta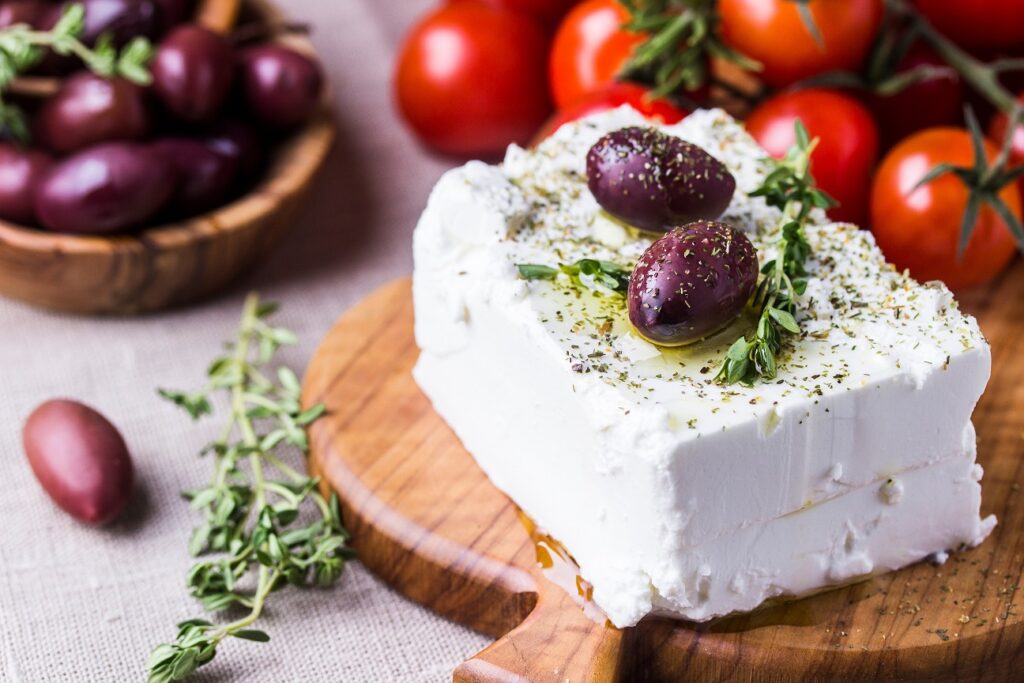 Commercial Alternative: Life is betta with feta. Follow Your Heart's Dairy-Free Feta is convenient when you're craving a Greek salad or finally getting around to making that baked feta pasta that went viral on TikTok recently.
Homemade Alternative: Try Rainbow Plant Life's Greek-Style Vegan Feta. You'll need extra-firm tofu (well-pressed!) and 12-48 hours for marination.
5. Cheddar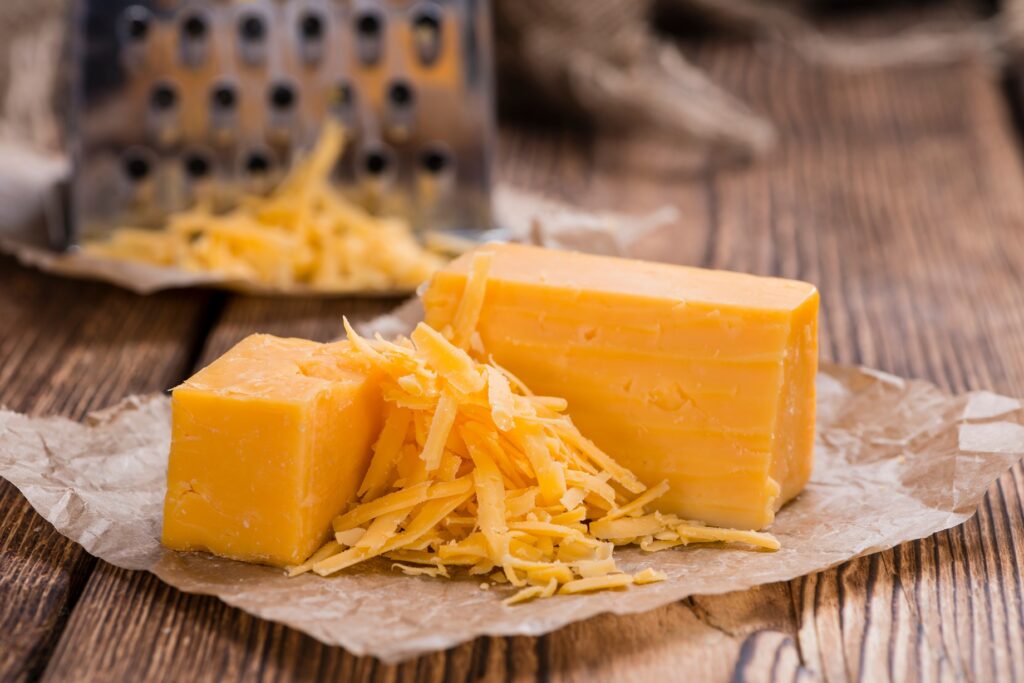 Commercial Alternative: Parmela Creamery offers both sliced and shredded cheddar cheese, in both mild and sharp varieties. So whether you plan to melt it on a hoagie roll or sprinkle it into a burrito, Parmela Creamery has what you need!
Homemade Alternative: Recipes abound for vegan cheddar sauces and vegan cheddar wheels. If you're looking for a fancy wheel recipe, try The Hidden Veggies' Vegan Cheddar Cheese. It's nut-free, beautiful, and delicious!