This article was updated on 9.21.20
This zucchini, artichoke, and ricotta lasagna is a lovely light dish that works as a main course or side dish. It's easy to make but does take a little time…but it's worth it! Serve to your vegetarian friends and get a five-star review!!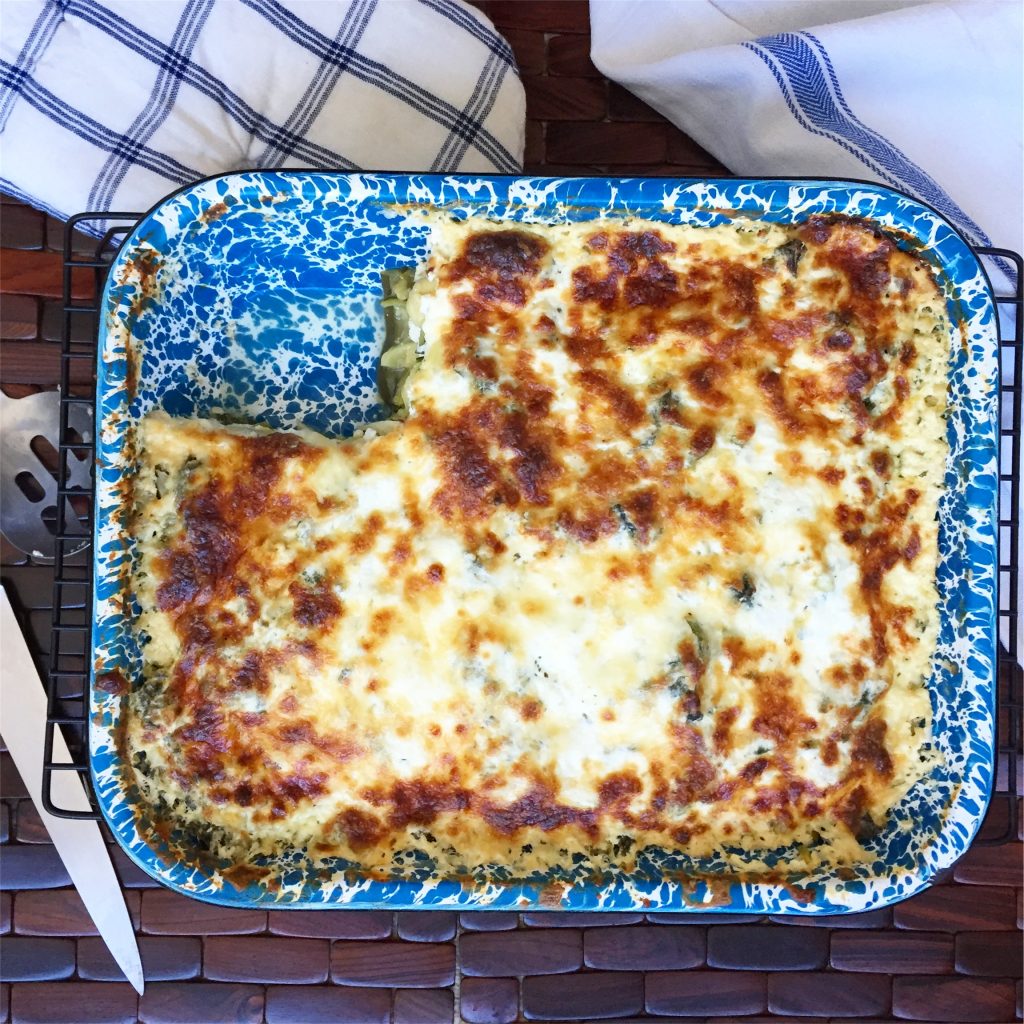 Zucchini, Artichoke, And Ricotta Lasagna
Makes 8 servings
2.5lbs zucchini, thinly sliced lengthwise
2 Tbs Extra Virgin Olive oil
Sea salt and cracked black pepper
4 cups fresh ricotta
½ cup milk
1 cup oregano leaves, finely chopped
5 scallions thinly sliced
8 store-bought marinated long-stem artichokes, thinly sliced
9 cups kale, stems removed, leaves shredded and blanched
squeeze to remove excess water
1 cup grated mozzarella
½ cup grated Parmesan cheese
Preheat oven to 425 degrees. Place half the zucchini on two large baking trays lined with parchment paper. Drizzle with two teaspoons of oil and sprinkle with salt and pepper. Cook for 12-15 minutes until tender. Repeat with remaining zucchini, salt and pepper.
Place the ricotta, milk, oregano, scallions, salt and pepper in a bowl and stir to combine. Lightly grease a oven proof baking dish layer with half the zucchini, half the artichokes, half the kale and spread over half the ricotta mixture. Repeat layering with remaining ingredients and top with mozzarella and Parmesan.
Bake for 15 minutes, or until the top is a deep golden color.