I rarely make cookies. They just seem like way too much work, but this sugar cookie recipe was really easy and I just had to trust that 12 minutes really was enough cooking time!
Makes 24 cookies
2 cups unbleached all-purpose flour, plus more for dusting
½ tsp baking powder
½ tsp kosher salt
1 stick unsalted butter, room temperature
1 tsp pure vanilla extract
1 cup sugar
1 large egg
Royal Icing:
2 cups confectioner's sugar
1 large egg white
2 drops red food coloring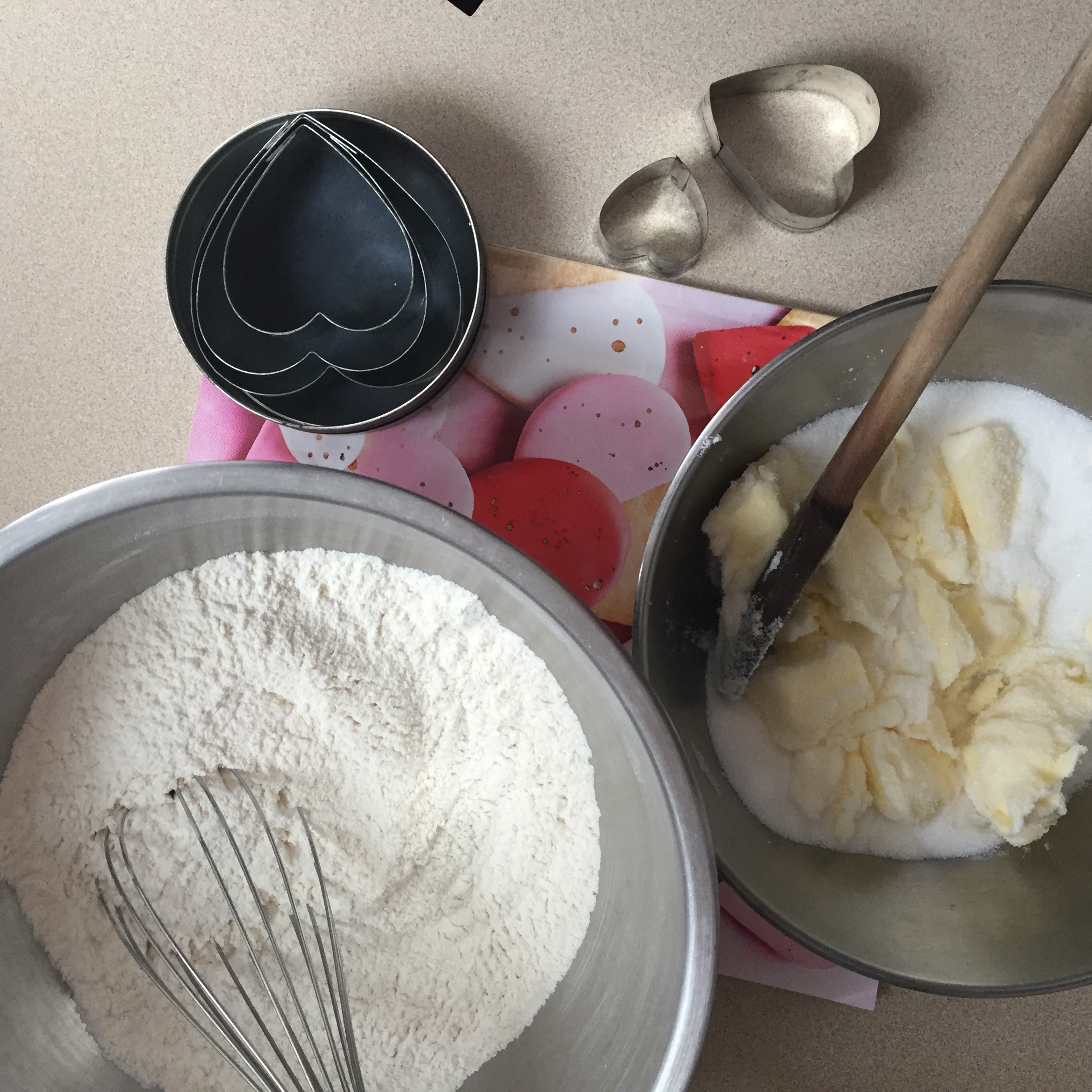 In a bowl, whisk together the flour, baking powder and salt. In another bowl beat the sugar and butter together until light and fluffy. Beat in the egg and vanilla and gradually add the flour mixture and beat until combined. Divide the dough into two and flatten into disks. Wrap in plastic and freeze until firm, about 20 minutes.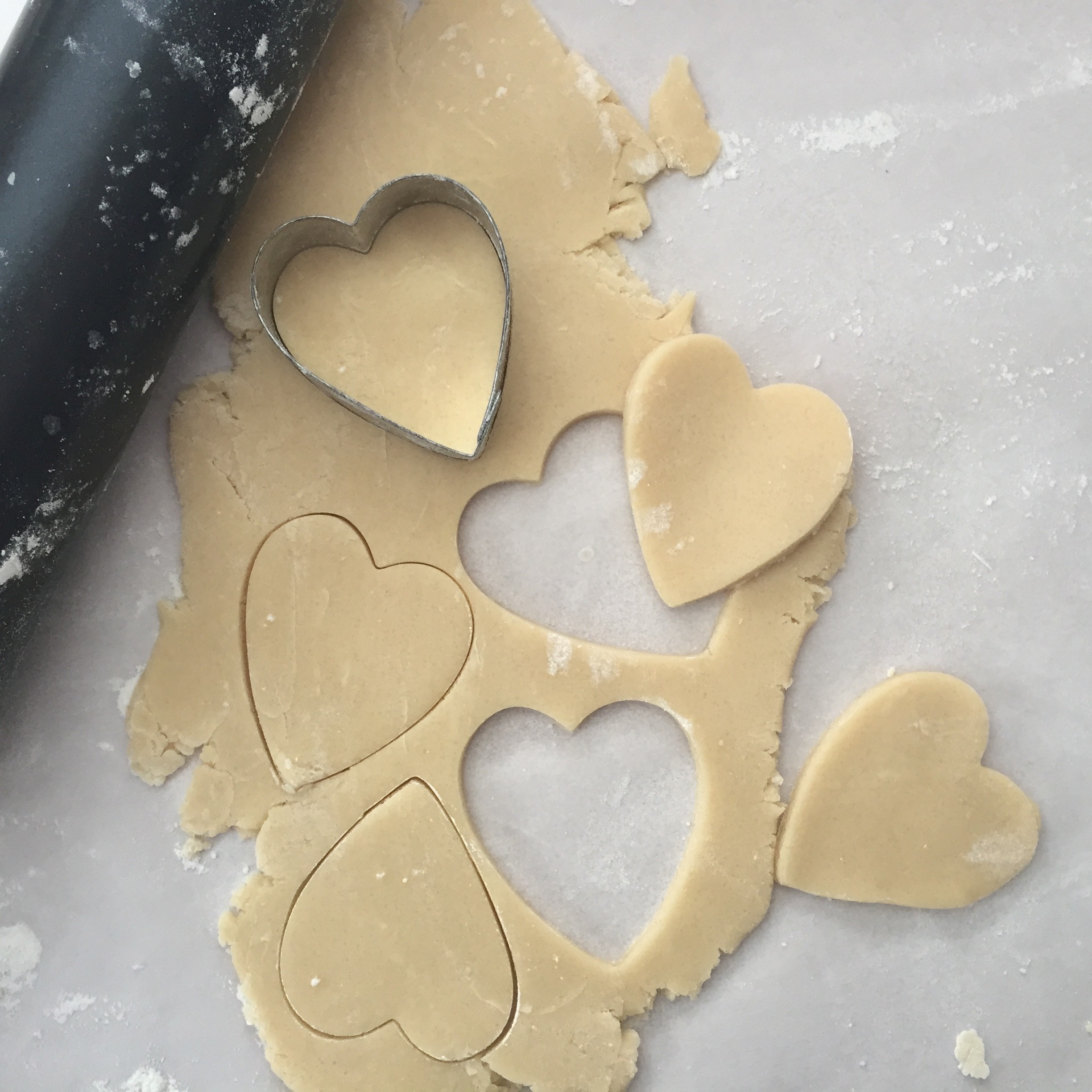 Preheat oven to 325 degrees. Line 2 rimmed baking sheets with parchment paper. Remove dough and let it stand for 10 minutes. Roll out to ¼" thick, between two floured sheets of parchment. Cut with a 2½" heart shaped cookie cutter.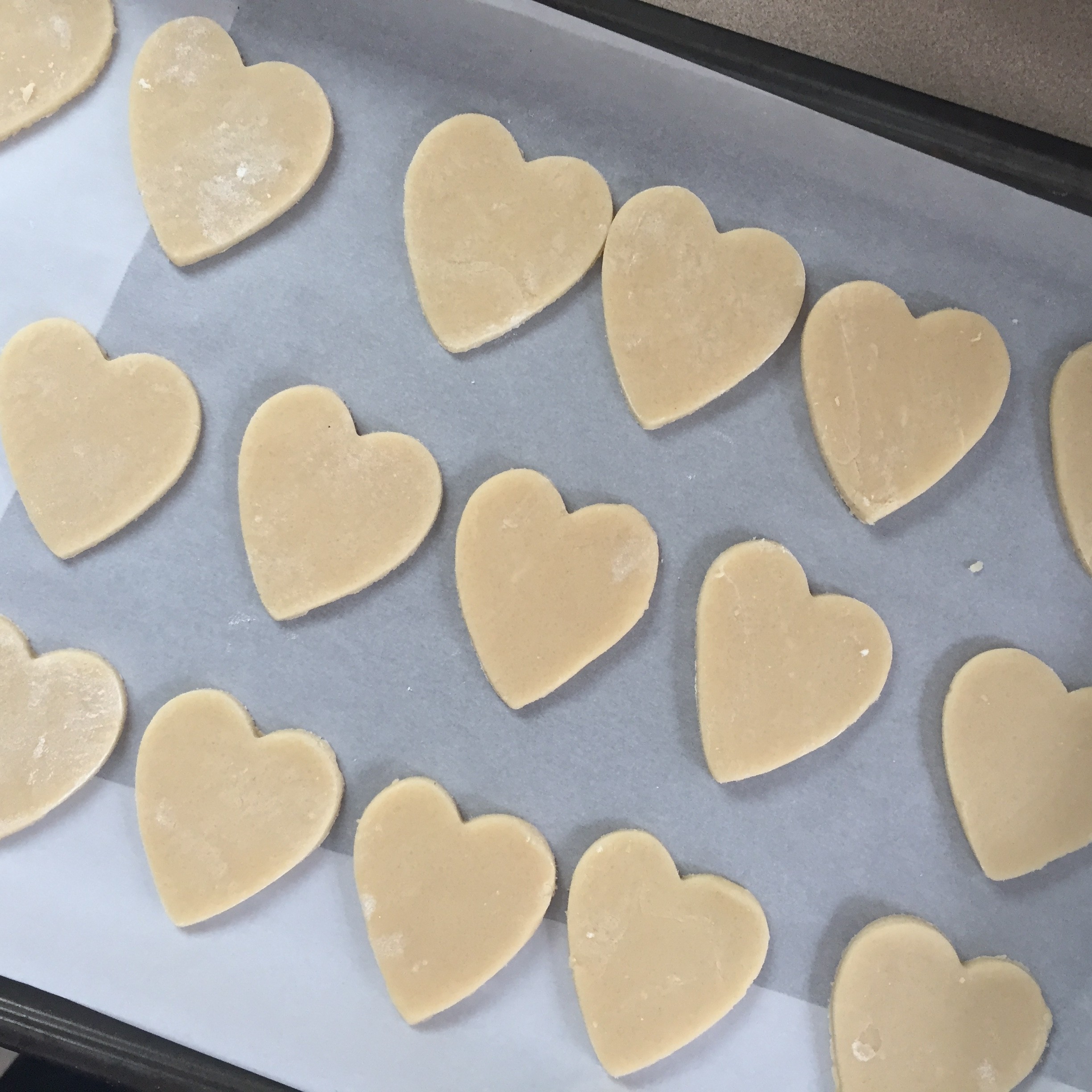 Transfer to baking sheets and bake for 12 minutes turning once. The edges will be golden. Transfer to wire rack to cool completely. Transfer to wire rack to cool completely.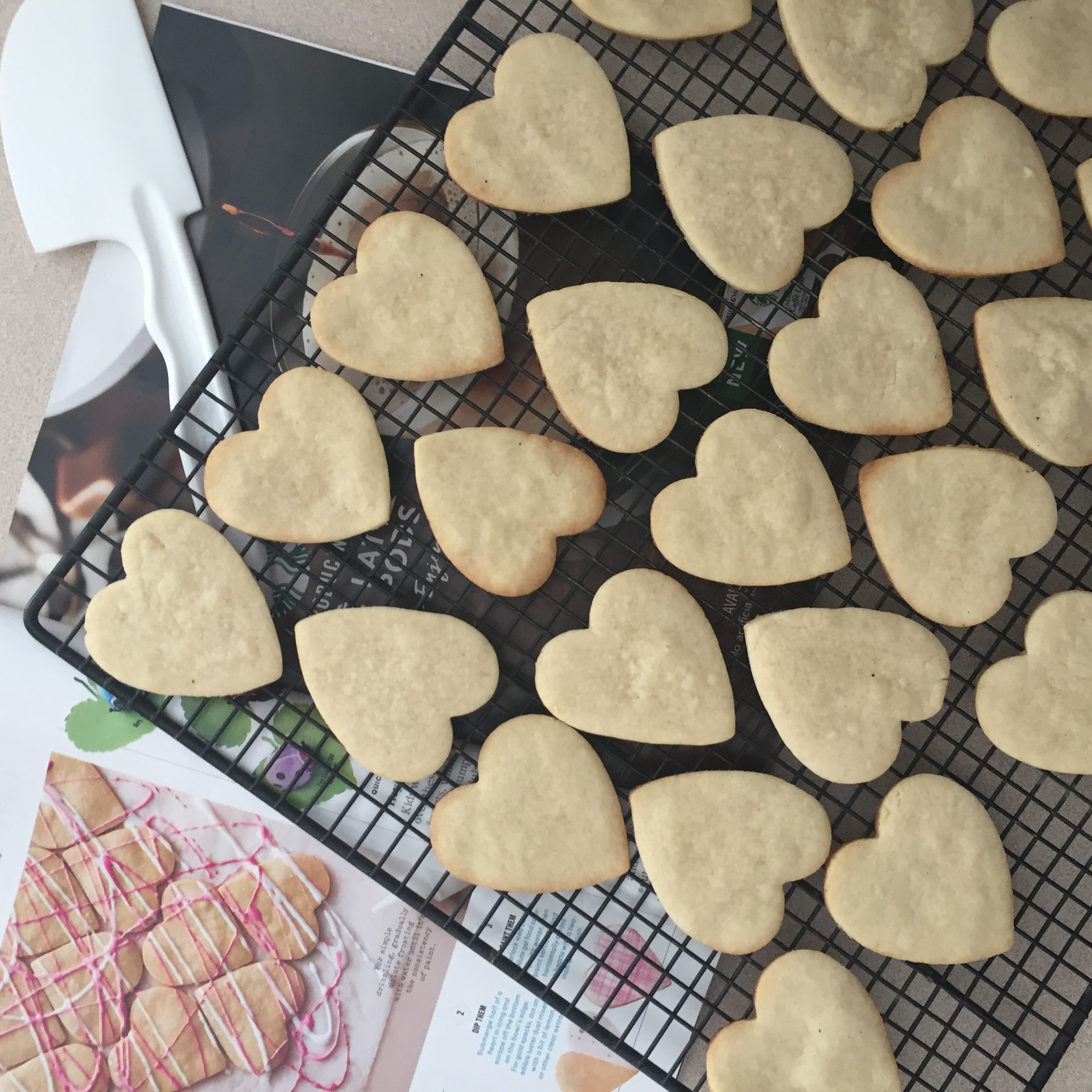 To make the icing, in the bowl of a mixer fitted with the paddle, combine confectioner's sugar and egg white at low speed. Add ¼ cup of water and increase to medium speed and mix until icing holds a ribbon like trail on surface for 3 seconds when you raise the paddle.
Add whatever coloring you would like and decorate cookies. Let the icing set for 30 minutes before eating or storing!