Who doesn't love pizza?!
This month we thought it would be fun to be a little different and feature some sweet, dessert pizzas – one using luscious raspberries and the other delicious fall apples.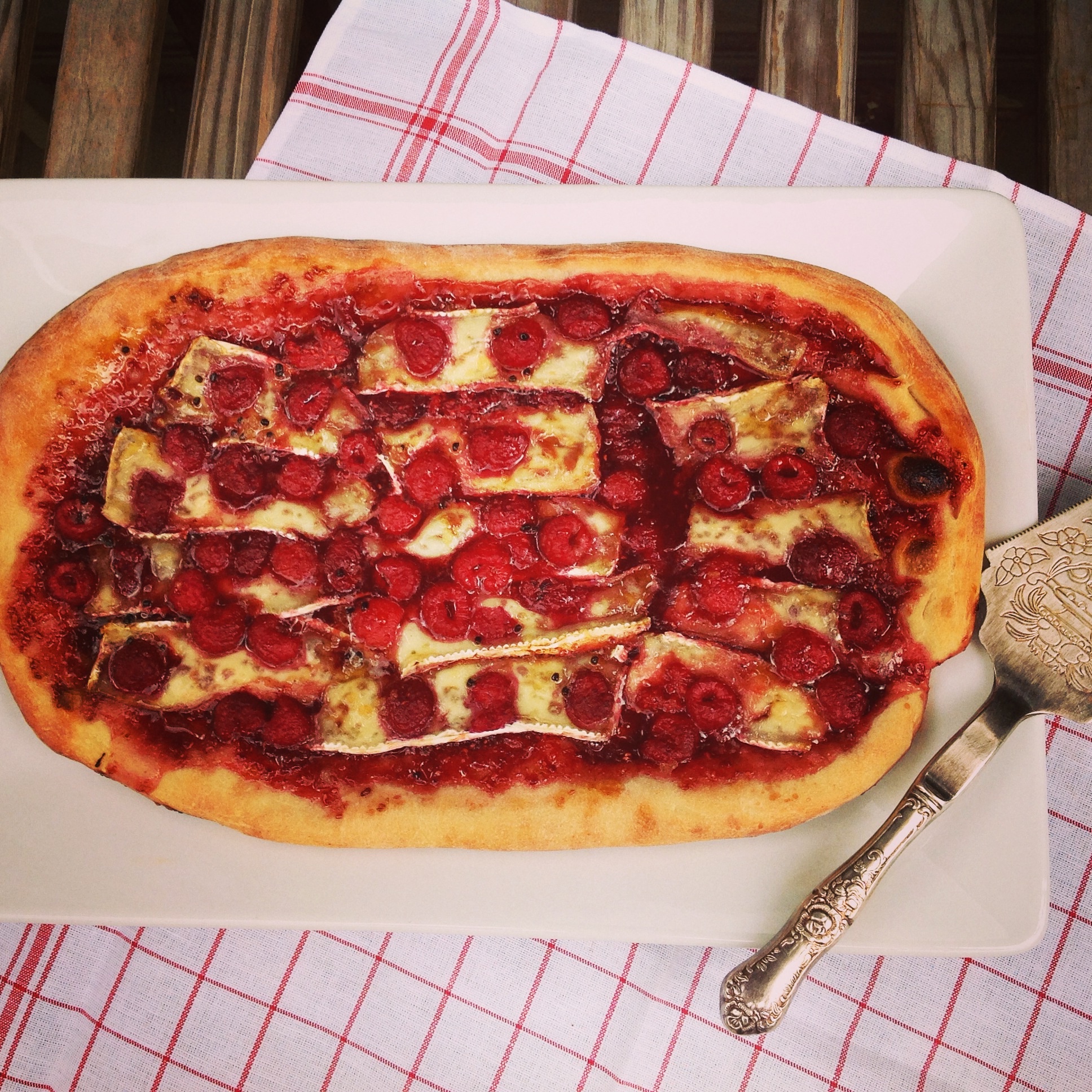 Raspberry Brie Pizza
Simple to make and looks very impressive!
Makes 6-8 servings
1lb                   brie
1                      small container of raspberries
4Tbs               raspberry jam
1                      pizza dough
honey for drizzling
Preheat the oven to 450 degrees.
Line a large baking sheet with parchment paper.
Shape the pizza dough – I like an oblong shape and a thin crust pizza, so I didn't use all the dough. Spread the raspberry jam over the pizza dough leaving ½" all the way around. Thinly slice the brie and cover the jam, then top with the fresh raspberries and bake for 15 minutes until golden and the jam is bubbling.
Take out of the oven and drizzle with your favorite honey – I used a wild honey with cardamom seeds.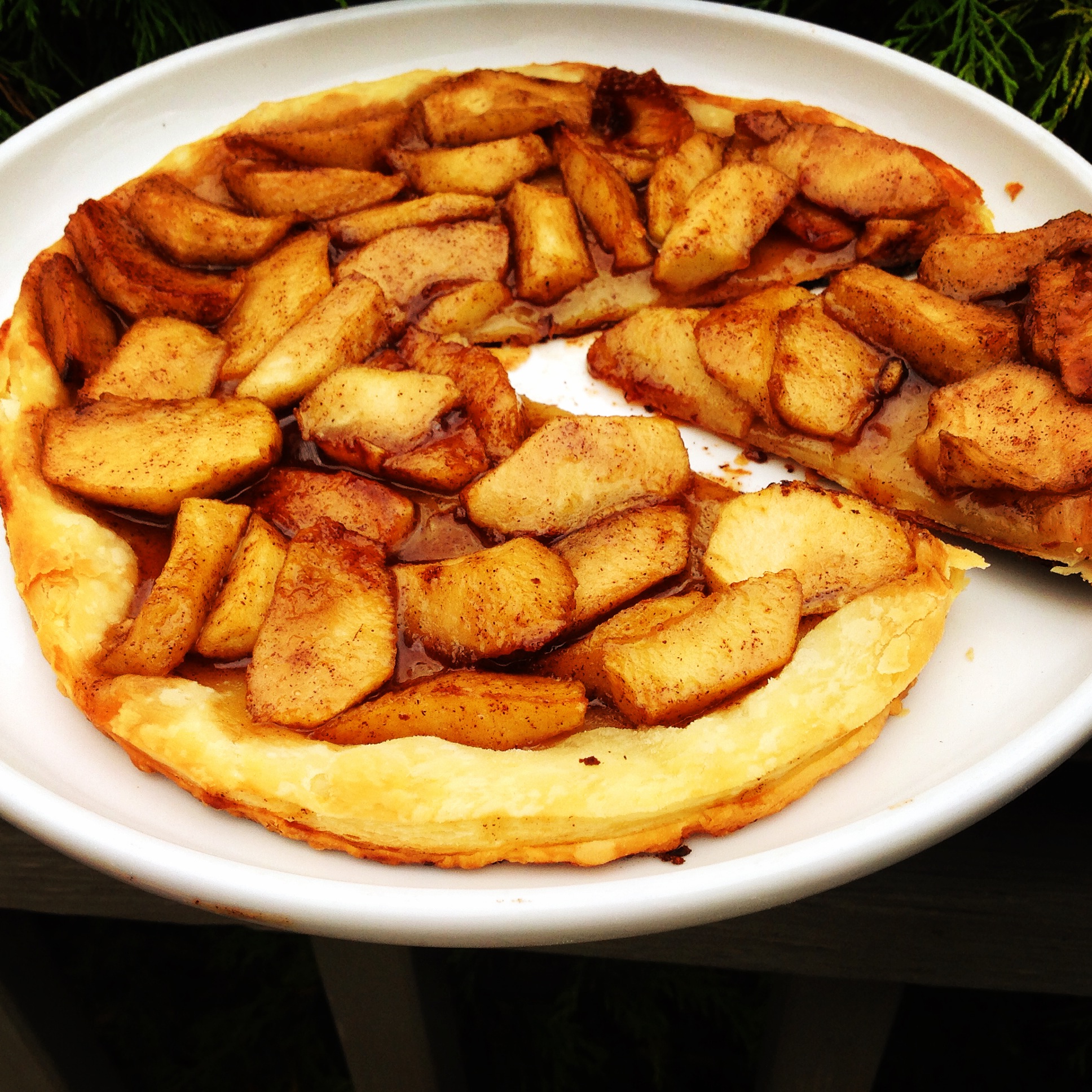 Caramelized Apple Pizza
This couldn't be easier and it won't last a minute – really yummy!
Makes 4 servings (but probably only 2!)
1Tbs                butter
2                      apples, peeled, cored and sliced
1Tbs                brown sugar
1tsp                 cinnamon
1                      sheet of puff pastry dough (can also use pizza dough)
Preheat the oven to 425 degrees.
Melt the butter in a pan and add the apples and cinnamon. Sauté for 10 minutes or more until the apples are caramelized.
Line a large baking sheet with parchment paper.
Roll out the dough to the size of a large dinner plate and top with the caramelized apples.
Bake for 25-30 minutes until the pastry is "puffed" and golden brown.
Really good with vanilla ice cream!