There's nothing we don't like about fresh summer fruits and veggies. And the best is, you can shop locally at farmers markets and get the freshest, most nutritious and tastiest produce all summer long.
Tomatoes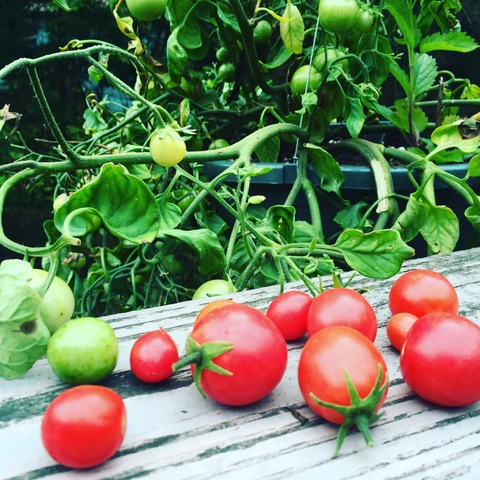 Eat them as is, they are wonderful, especially the little cherry tomatoes they are just like candy! Local and organic are the best, both for higher amounts of Vitamin C and carotenes a well as taste. If you are like us and load up on more than you can possibly eat, this is a great, simple no-cook recipe for all those deliciously ripe tomatoes.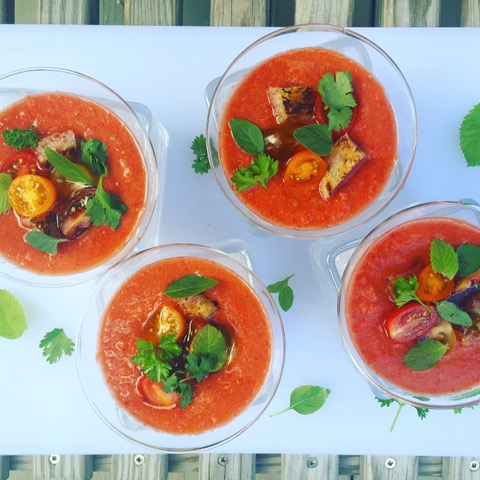 We just love summertime…farmers markets, fresh produce, no-cook meals… it's just the perfect time of year to take advantage of nature's bounty! The difference between fresh, farm-grown tomatoes and store bought ones is like night and day. So when you are making a simple dish like this, that is all about flavor, get the best, freshest, farm-grown ingredients you can find. You may pay a little extra, but the taste will be out of this world!
Corn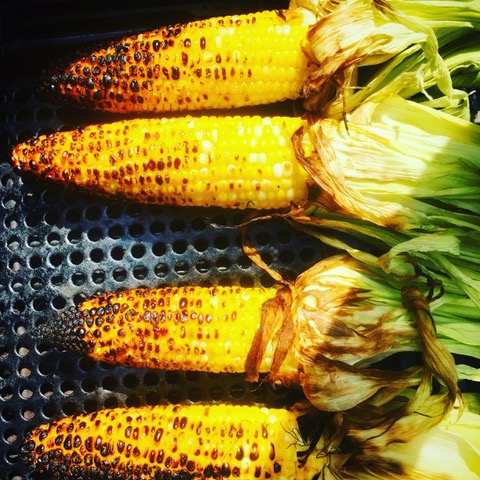 The sweetest thing about summer is corn picked at its peak. It's utterly irresistible. Everyone has their favorite way of cooking corn, we like ours simple – rubbed with a little extra virgin olive oil and popped onto a hot grill until they brown. Yum!!
Basil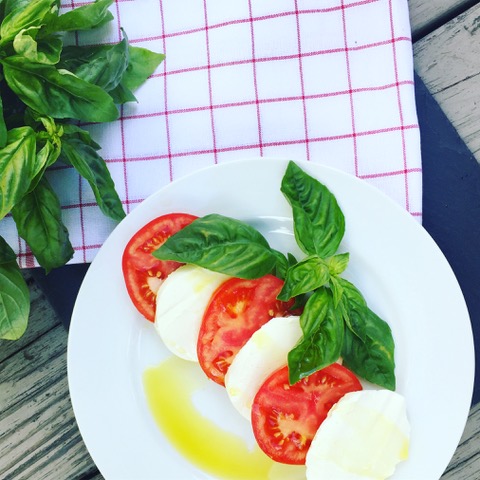 We love to grow our own so there is no shortage of fresh basil all summer long! Our favorite casual lunch, fresh mozzarella, fresh tomato and fresh basil topped with a drizzle of Extra Virgin Olive Oil…some aged balsamic is great too. Bon Appetit!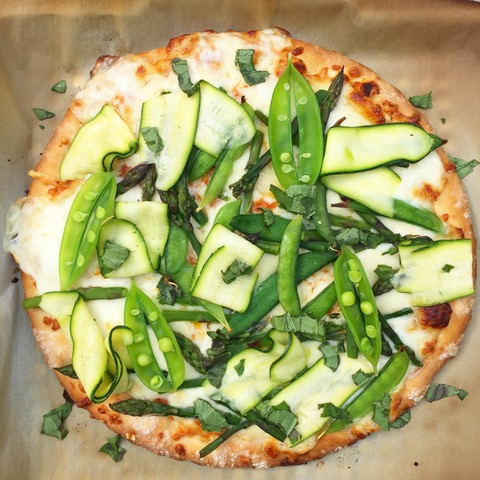 This is honestly the simplest pizza ever and you can use your favorite summer green veggies. We picked asparagus, zucchini, and sugar snap peas, but anything goes! It's a great way to get everyone to eat their veggies too.
Watermelon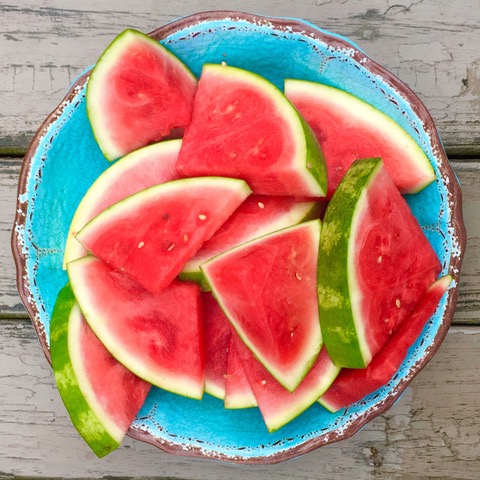 Lip smacking good, a perfect no-fuss refreshing dessert. Cut into wedges and put on a pretty platter or make a fun presentation. Watermelon is mostly water, so it's hydrating as well as full of Vitamins C and A and is also high in carotenoids, including beta-carotene and lycopene.
Enjoy the best that summer has to offer!