Picnics can make for a memorable summer…just have all your summertime staples together and you'll be ready for impromptu alfresco dining anytime, anywhere. At the beach, an outdoor concert or at a local park, wherever you go you can pick up fresh fruits at the local farmers market, great bread and good cheese and a bottle of bubbly and you are all set.
Multi-Functional Picnic Basket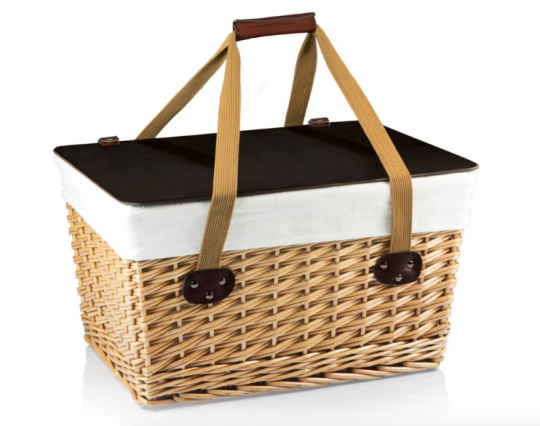 Big enough to hold everything you need (18.9"x13.8"x11"), the stained wood lid easily detaches, and its flat, sturdy surface is perfect for food and drinks. With flexible canvas for straps for easy carrying it's not only practical but great looking too!
Instant Upgrade for the Bubbly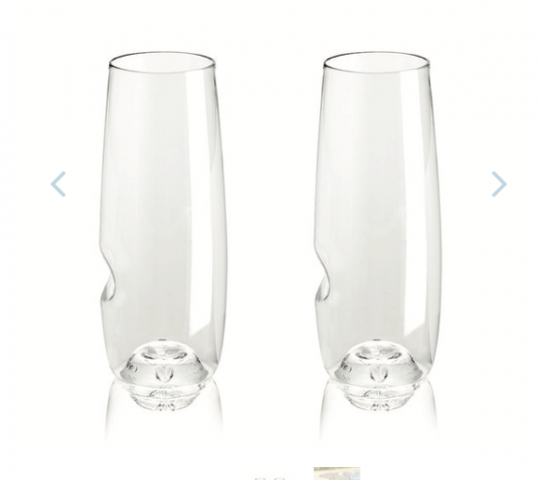 Sometimes you just want to drink the bubbly out of something better than stemless, shatterproof wine "glasses". These BPA-free plastic flutes are reusable and easy to grip with an ergonomic notch on the side. With some Champagne or prosecco, you can up your picnic into an occasion!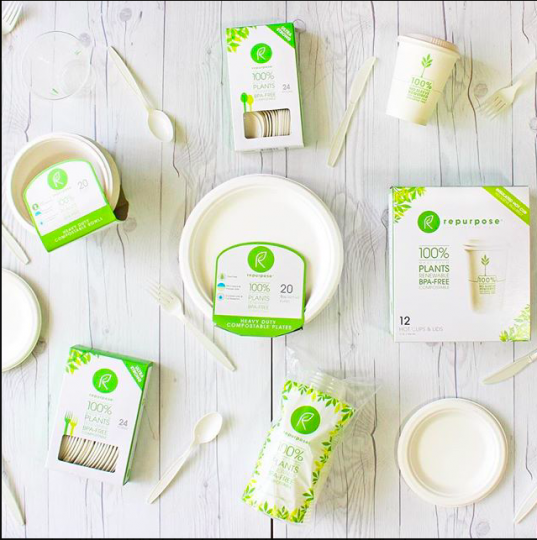 We love this great brand of sustainable tableware that looks out for the health of you, your family, and the planet. Repurpose products are made exclusively from plants and not only do they help to reduce the number of plastics in our environment, they are high quality, durable, and guilt-free renewable alternatives that look good and are price competitive. And yes, they have certified compostable straws that look and feel like plastic straws but made with plants! Perfect for your summer picnic!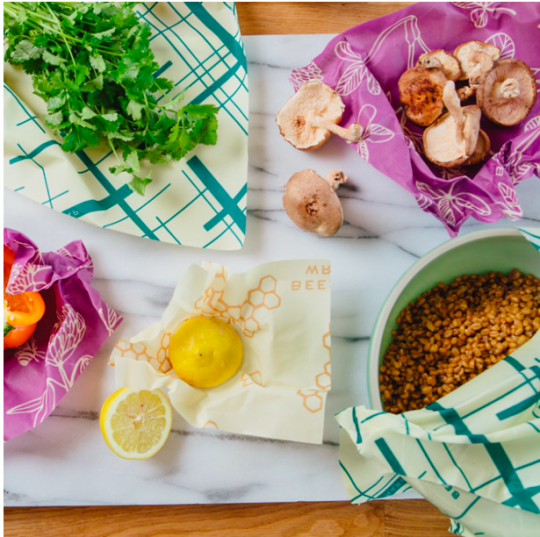 The last thing you want to bring to a picnic is a lot of bulky containers. A great way to avoid basket overload and eco-guilt are with Bee's Wrap sandwich wraps. These compostable beeswax-infused organic-cotton cloths will keep sandwiches fresh, cheese from being stinky, and bread like it was just baked! They fold flat for the trip home, are washable and will last for about a year, plus they look really pretty.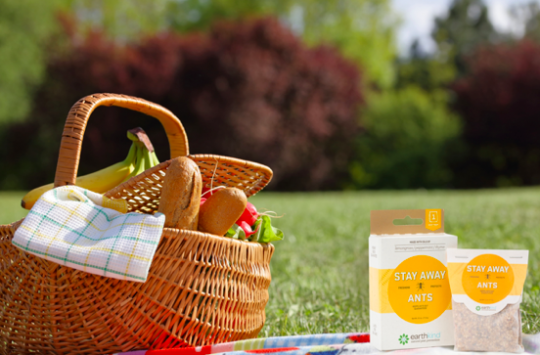 Make sure unwanted guests don't crash the picnic! EarthKind's® Stay Away Ants® repellent pouches offer a high-performance, fast-acting, and kinder option toward pest prevention that is free of toxins and harmful chemicals. Made exclusively with botanical fibers and oils sourced from American farms- and absolutely no poisons or toxic baits – Stay Away Ants® will keep these critters away from your outdoor festivities – letting you enjoy the day with family and friends only!