Today is Earth Day, and for the second year in a row, a multitude of events will take place in a digital setting due to COVID-19. Last year, the pandemic forced worldwide shutdowns and slowdowns in social and economic activities, prompting an unexpected effect in the environment: the air pollution diminished, the water quality improved, and even snow became more reflective in some areas, to mention only a few changes.
This year will celebrate the 51st anniversary of Earth Day under no better theme than "Restore the Planet," which is the opportunity that the earth seems to be handing us to move towards a healthier world after an unprecedented year.
According to EcoEnclose, restoring the planet means healing the environment by reversing the damage that we have done. "While it is no substitute for conservation, restoration offers a new level of positivity and hope. Making investments that can restore the integrity and vibrancy of ecosystems means we aren't just mitigating a climate crisis and learning to adapt to it, but that we are fighting to return the planet to a thriving state." Research has shown that restoring 15% of converted lands in areas identified as high priority could avoid 60% of currently anticipated extinctions and sequester 299 gigatonnes of CO2—30% of the total CO2 increase in the atmosphere since the Industrial Revolution.
In alignment with the Earth Day theme, Kamut International sees that a change of the current food system, from high industrial and chemical-based to regenerative organic, is necessary to restore the quality of our food and combat climate change. "Regenerative organic farming not only replaces the use of chemical and harmful pesticides that can pollute soils and waters, it can also help undo the effects of this kind of pollution and combat climate change, while helping communities and farmers prosper."
Bob Quinn, the founder of Kamut International and a pioneer of regenerative organic farming in the 1980's, believes that regenerative organic agriculture is more critical than ever because, among other things, it is key to combating the effects of climate change. Additionally, "Organic systems are diverse, and by definition, they are designed for resilience and adaptation to different conditions."
Today's Activities
While it is expected that more than 1 billion people participate in activities around the world to draw attention to the immediate actions needed to face the climate crisis, here're 3 events to watch on Earth Day.
EARTHDAY.ORG, the world's largest recruiter to the environmental movement, working with more than 75,000 partners in over 192 countries to drive positive action for our planet, prepared a three-day celebration that culminates today with a LIVE streaming event starting at 12 p.m. ET. You can watch it here. Some of the topics that will be discussed include:
Climate and environmental literacy
Climate restoration technologies
Reforestation efforts
Regenerative agriculture
Equity and environmental justice
Citizen science
Cleanups, and more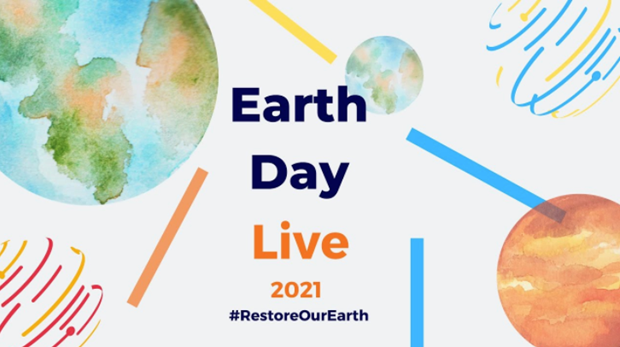 With the U.S. reentering the environmental arena, President Joe Biden will host 40 heads of state in the Leaders Summit on Climate,on April 22-23. The virtual Summit will be live-streamed for public viewing and will underscore the urgency – and the economic benefits – of stronger climate action. The White House said in a statement that the event will be a key milestone on the road to the United Nations Climate Change Conference (COP26) this November in Glasgow and can be watched today here at 8 a.m. EDT. Some of the key topics of the summit include:
Galvanizing efforts by the world's major economies to reduce emissions during this critical decade to keep a limit to warming of 1.5 degree Celsius within reach.
Mobilizing public and private sector finance to drive the net-zero transition and to help vulnerable countries cope with climate impacts.
Spurring transformational technologies that can help reduce emissions and adapt to climate change, while also creating enormous new economic opportunities and building the industries of the future.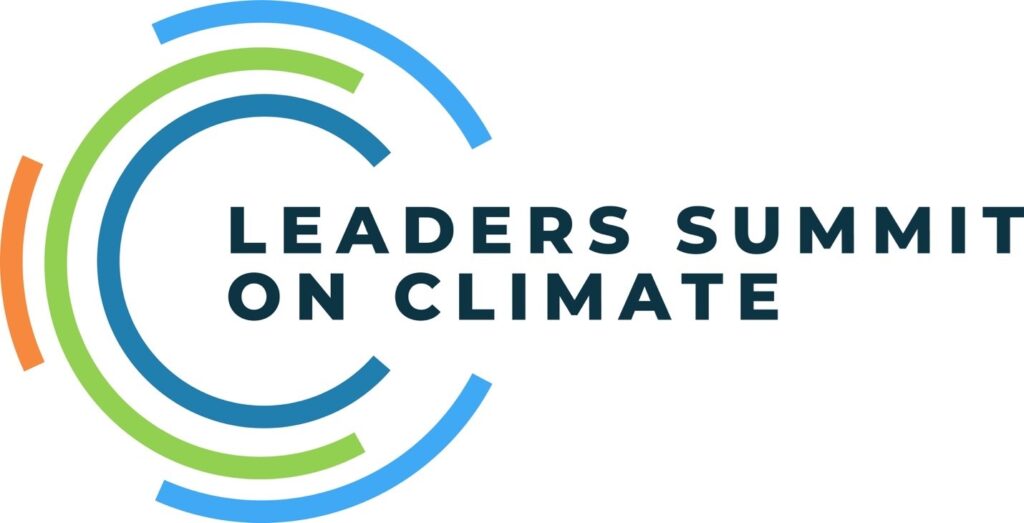 an online experience where attendees will connect with 1,000+ climate leaders from the local to international scale — and across sectors of society — to help move America along the solutions path faster. Sessions will cover topics about the current status of climate change, strategies for activism, and other topics. It costs $25 to attend a single forum, $50 to attend the main session and a single forum, and $75 for access to the entire program.