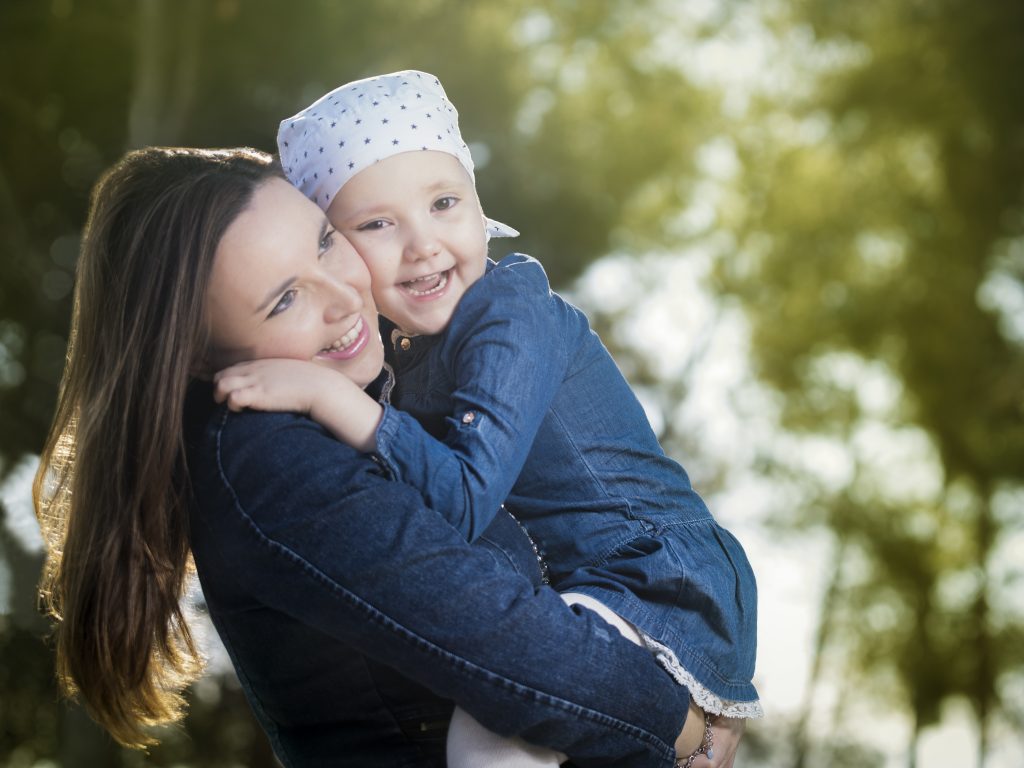 September is Childhood Cancer Awareness Month, a time when we should look at the real face of pediatric cancer. We have used a "superhero" image for our article because that's what these kids and their families are, every one of them. But behind the brave smiles is the real ugly truth – childhood cancer is on the rise even though it's preventable. Since 1975 there has been a 34% increase in childhood cancers but what is not being talked about is that they are likely preventable by reducing exposure to toxic chemicals. Studies exist that show some common toxic chemicals create alterations at the cellular level creating greater vulnerability to a cancer diagnosis.
What is also not widely known is that there are over 80,000 chemicals in use in the U.S., many of which have not been vigorously tested for their negative effects on the health of children. Understanding just how pervasive these toxic chemicals are is critical in putting the brakes on the increase of childhood cancer. Currently, our government is only substantially testing 10-15 chemicals a year, and when one chemical is banned it is replaced with another, often more harmful. If our government isn't protecting the health of our children, then who will?
It will take a sustained collaborative effort of scientists, policymakers, health advocates and parents, all working together to get to harmful toxins out of homes and products for children. In response to the urgent need, NGO's and non-profits have created a collation for a new "Childhood Cancer Prevention Initiative," that will not only raise the awareness of the impact that toxic chemicals have on babies and children but will pressure retailers and manufactures to replace products made with toxic chemicals with viable, certified safer alternatives. Multiple stakeholders including the American Sustainable Business Council (ASBC), The Max Cure Foundation, and other CAC2 members will be releasing a new report later this month that addresses the increase in childhood cancer diagnoses and highlights preventable measures.
Until now, funding for childhood cancer has been focused primarily on cure, but a cure is a double-edged sword. There is a growing number of pediatric cancer survivors, between 500,000 – 800,000 who are struggling with life after cure. They and their families have been largely forgotten, many suffering with a multitude of harmful side effects from chemo and a cocktail of drugs. They are at greater risk of a second cancer diagnosis as well as many serious chronic heart conditions and, everyday products filled with filled toxic ingredients pose an even greater threat for them. The new initiative will bring together the cancer cure and survivor communities under the combined mission to prevent pediatric cancer.
Childhood Cancer Awareness Month- What You Can Do
Childhood Cancer Awareness Month is a time when we can all think about the families, friends, professionals, and communities who are doing their part to cure and prevent childhood cancers.
We can educate ourselves (by turning to great resources from organizations like The Max Cure Foundation), and work towards the goal of preventing childhood cancers so no family ever has to hear that fateful diagnosis again. For the entire month of September non-toxic brands like Naturepedic, Earthkind, and Laurinex will be donating a portion of their sales to The Max Cure Foundation. If you can, we encourage you to support these companies who are working hard towards a chemical-free world for our children. Use the discount code CCSupport20 when you make a purchase on their website.
Childhood Cancer Awareness Month is a time when we can all think about the families, friends, professionals, and communities who are doing their part to cure and prevent childhood cancers.
Later this month our 18 questions will for the first time, feature three individuals who have been instrumental in uniting the cancer cure and survivor communities, building the collaboration for preventing childhood cancer. Check back on September 18to hear from Anne Reynolds Robertson, Founder of Toxic-Free Future for Our Children,  Jonathan Agin, JD, the Executive Director for the Max Cure Foundation, and Mary Beth Collins Prevention Initiative Coordinator.