Iranian women have been making headlines for several months now. They have received international recognition for their protests against the Iranian government regarding their treatment of women and girls – protests which have been met with violence, brutality, and lethal measures taken by the regime. While international media has often taken the veil as the pivotal issue in Iranian women's fight for freedom, these protests are about much more than what a woman is allowed to wear. Public demonstrations are broadening the conversation around the definition of morality and its proper enforcement. They are driven by the ultimate goal of giving Iranian women freedom in more sense than one.
The Immorality of the "Morality Police"
Though Iranian women have advocated for their equality for decades, the current protest movement was ignited by the death of Mahsa Amini. At only 22 years old, Amini was visiting family in Tehran, where she was arrested by the Guidance Patrol (also known as the morality police) for allegedly violating the hijab law. The police beat her so severely that she was hospitalized and died in custody on September 16th, 2022.
The morality police was formally established in the early 1990s, but women have been pressured to wear their veils in public since the Iranian revolution in 1979. While the morality police is said to have spiritual underpinnings, there is no theological basis in Islam.
Amini's case clearly demonstrates how the government has suppressed women by cultivating false beliefs concerning what is right and what is wrong, conveniently ignoring some of the most blatant examples of immorality that occur on an everyday basis. Hijab refers to a compassionate, modest way of life that can guide one's actions, words, thoughts, and dress. But the Iranian morality police tend to focus only on whether or not women are properly wearing their headscarves.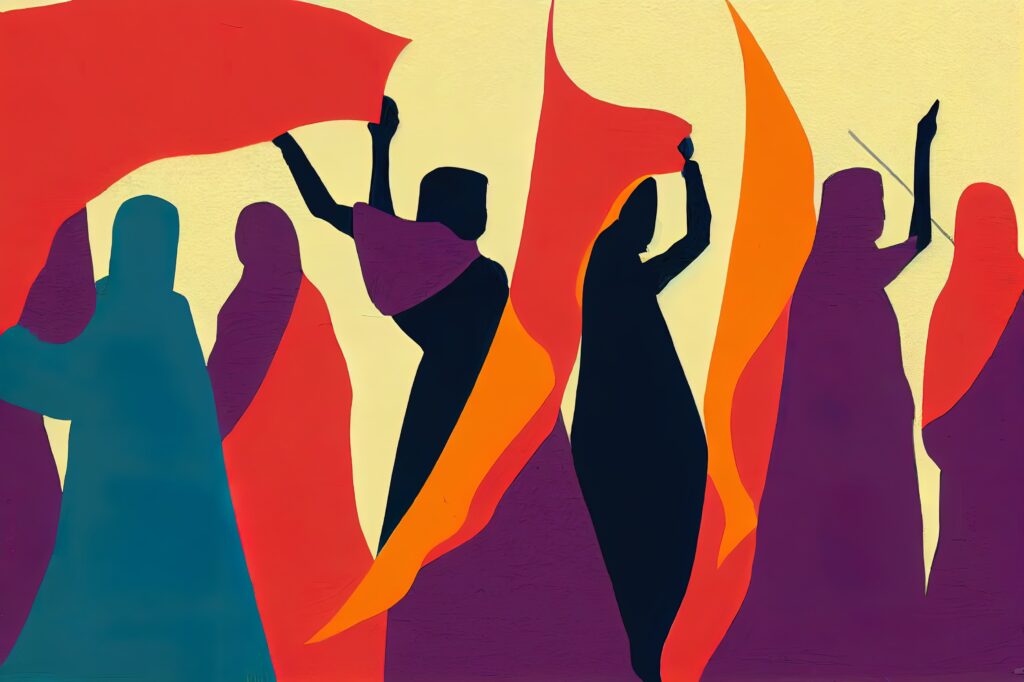 An Overview of the Current Protests
Iranian women have come out in full force to protest Ebrahim Raisi's conservative regime. This time, they are more active than in past protests (such as those in 2009 and 2017), and they are overwhelmingly young; according to the deputy commander of Iran's Revolutionary Guard Corps, the average age of those arrested is 15 years old. Their youth does not make them immune from brutal treatment and even death, and many school-aged children are being taken to "psychological institutions" for reform.
In addition to age, the demographics of protestors are unbound by gender, class, and ethnicity as millions come together to challenge the same issue. At the World Cup on November 21st, Iranian soccer players refused to sing their national anthem while many spectators held up signs of protest. Some female Iranian spectators had never seen their men's team play live due to laws against female fans at men's matches in Iranian stadiums.
Protests are widespread at the grassroots level. However, women, unfortunately, have a difficult time making an impact in the government, where males outnumber them and are generally blocked from higher offices.
Countries worldwide are coming to Iranian women's aid, committing to tasks like making internet access more available despite the current censorship and urging the United Nations to take action. Compromise appears unlikely, meaning that a total overthrow of the government may be necessary as opposed to simply reform.
The regime, meanwhile, is failing to publicly recognize the legitimate claims Iranian women have on their freedom of choice, and they are attributing the unrest to the negative influence of outside forces, going so far as to fire missiles at exiled Kurdish groups in Iraq, whom they assert are at fault.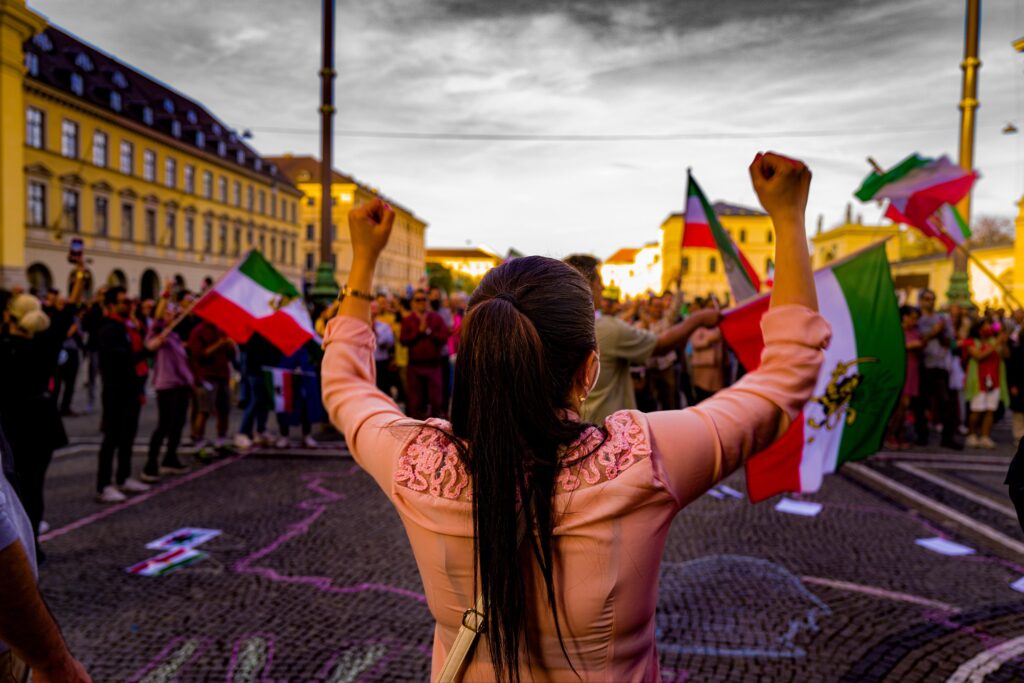 Beyond the Veil
Iranian women are suppressed in multiple ways by their government. Leading up to the current protests, they had already been particularly aggravated by the state's interference in their economic liberties and fundamental human rights,
Iranian women have a relatively high attendance rate at Iranian universities (accounting for over 50% of graduates), but their unemployment rates are high. Laws, strict social norms limit their job options, and the frequent necessity to obtain permission to work from male family members. For perspective, Iranian women had only a 14% employment rate in 2020, compared to men's 70%.
The current protests are about more than the legal requirement to wear a veil. They are about a woman's right to marry when she pleases, to have control over her own body and reproduction, to have equal access to the job market and social scene. They are about a woman's right to feel comfortable and safe in her own skin. Most of all, they are about the rights people of all genders share to take up spirituality in the degrees and manners they see fit. They are about expanding the view of hijab to include not just dress, but also respect for others and the responsibility we all have to care for fellow members of society. This is a true hijab. This is true morality.
"Woman, life, freedom" is the slogan of the current protest movement, and we encourage you to remember and repeat it in solidarity with Iranian women. Thank you for supporting their cause.