Since tomorrow's New Year's Eve, we thought what better time to put together a list of our favorite festive cocktails for the New Year!
For the evening:
The Tequila Healer from Jenni Kayne
Let's face it, if it's New Year's Eve we're going to need all of the healing we can get. Why not start the night before?
For the remainder of the night:
Pineapple Coconut Champagne Cocktail
-Organic Pineapple Juice
-Organic Coconut Juice
-Champagne or Prosecco
-Simple Syrup
-Shredded Coconut
Pour a small amount of simple syrup on a plate and dip the top of the champagne glass into it, then dip into a plate of shredded coconut. Fill the glass with 1½ ounces of each pineapple and coconut juice, then the rest of the way with champagne and serve!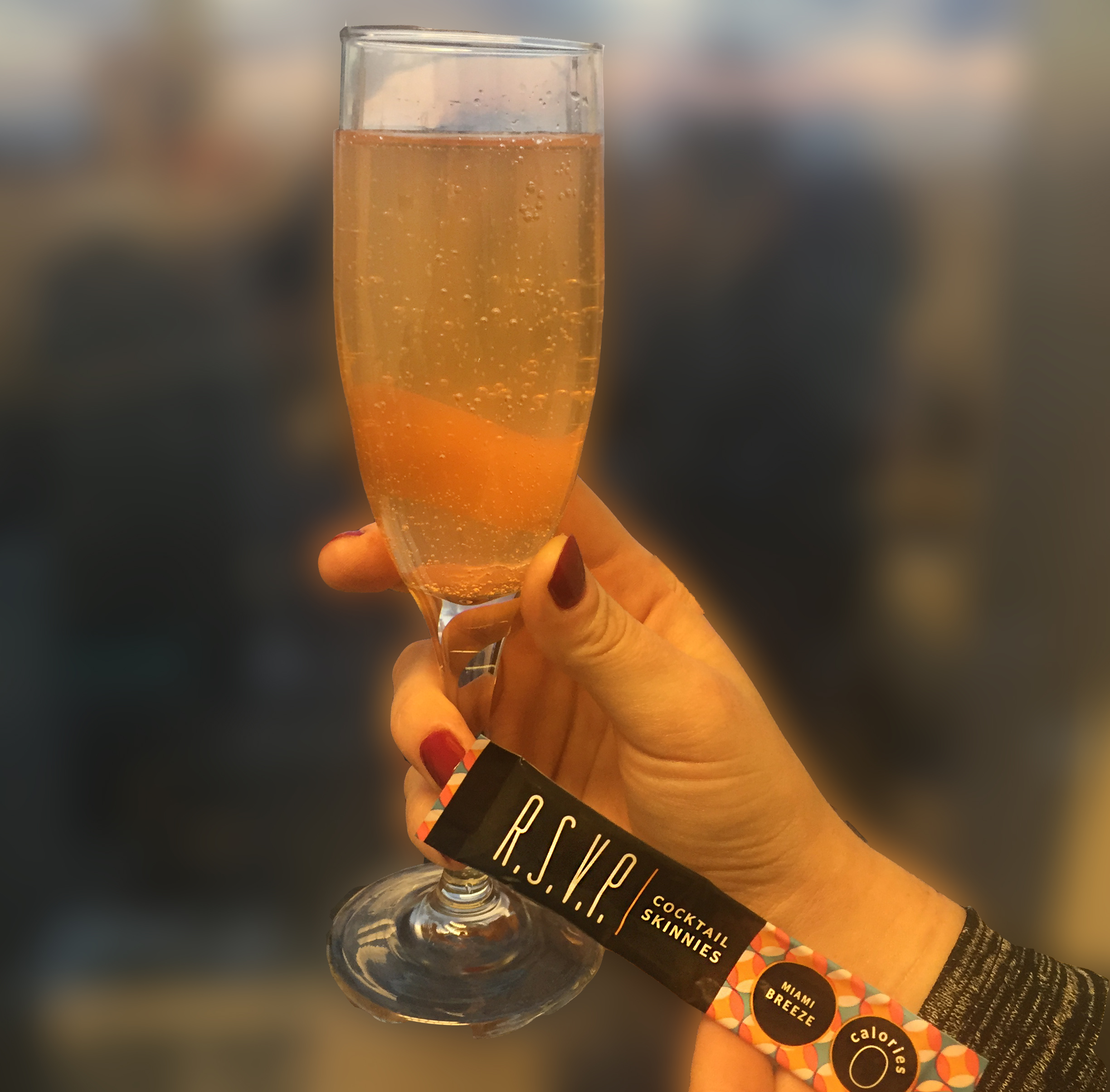 R.S.V.P. Cocktail Skinny Sparkling Miami Breeze
-Champagne
-1/2 packet R.S.V.P. Cocktail Skinny Miami Breeze Packet
The simplest of them all and it's zero calories and zero sugar, so you can get those New Year's dieting resolutions started early! Simply mix half a packet of the Miami Breeze R.S.V.P. Cocktail Skinny to add a bit of flavor with a glass of champagne and serve!
Sparkling Margarita
-1 ½ cups fresh lime juice
-1 cup tequila
-1 cup Triple Sec or Cointreau
-1 bottle of champagne
-lime wedges
-salt
Stir together lime juice, tequila and Triple Sec to make the margarita base. Prep the margarita glasses (or even champagne glasses if your feeling festive!) by running a lime around the edged then dipping in a plate of salt. Pour 1/3 of the margarita mix into the glass and fill the rest with champagne. Top with a lime wedge and serve!
Holiday Mule
1/2oz simple syrup
1/2oz unsweetened cranberry juice
1 ½oz gin or vodka
2oz chilled ginger beer
1 rosemary sprig
Orange Slice
Sugared Cranberries
Combine simple syrup, cranberry juice and gin in the traditional copper mule mug. Pour over ice and top with ginger beer. Garnish with rosemary, orange wedge and sugared cranberries.
For the next day:
Spice Heirloom Bloody Mary's with Pepper Infused Vodka from foodpluswords 
A little hair of the dog anyone?