A simple, yet flavorful vegetarian/vegan salad. A delightful sweet, spicy and creamy mix of fresh cool avocado, chipotle roasted carrots and a lightly honey-sweetened dressing.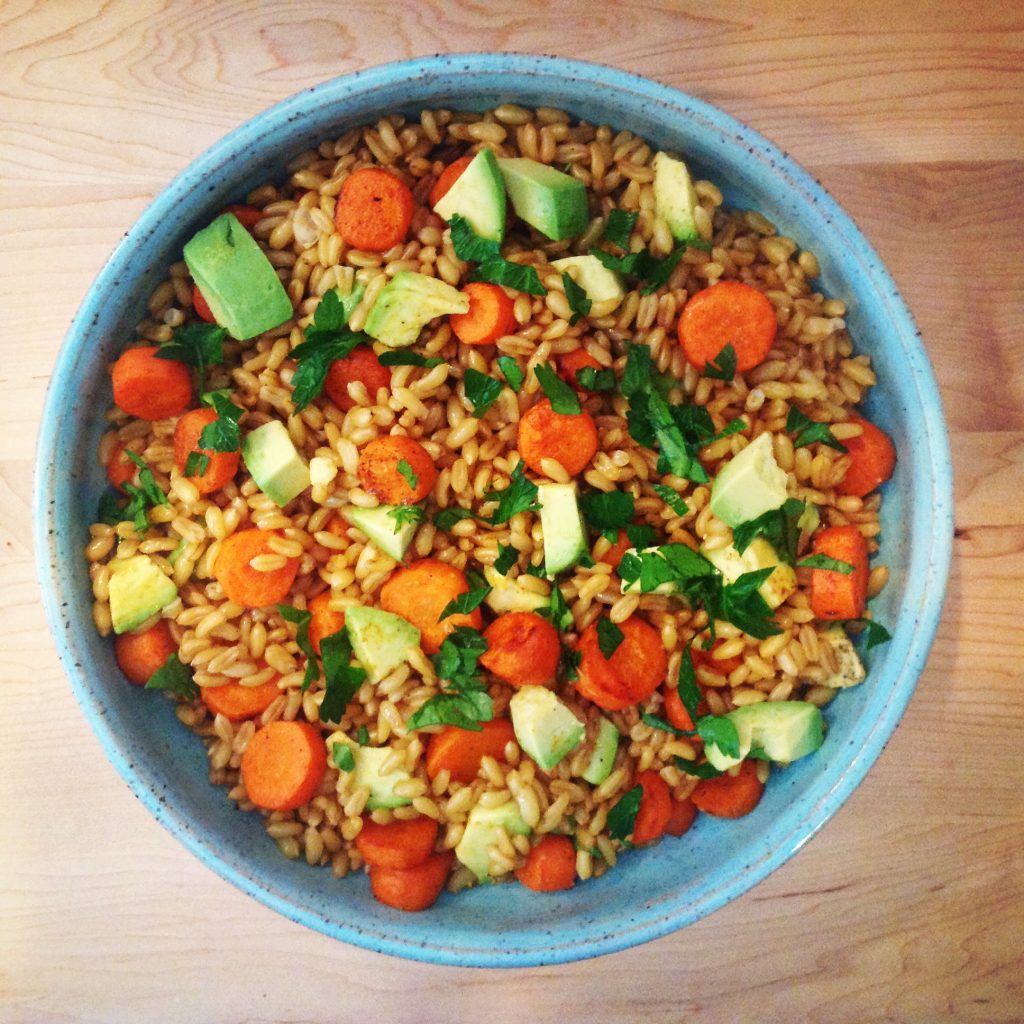 Salad:
1 cup KAMUT® berries
4-5 large carrots
1 Tbs extra virgin olive oil
1/2-1Tbs chipotle powder
1 avocado
1/4 cup sunflower seeds
1 Tbs freshly chopped cilantro for topping
Salt and pepper to taste
Dressing:
1 Tbs fresh squeezed lime juice
1 Tbs extra virgin olive oil
1 Tbs honey
Soak the KAMUT® berries overnight in 3 cups of water, drain, put into a saucepan and cover with water (at least 2" higher than the KAMUT®) bring to a boil, reduce to a low heat and simmer for 20-30 minutes. The KAMUT® should be tender but still slightly chewy. Drain and cool.
Preheat the over to 375 degrees. Peel the carrots and cut into ½" slices. Toss with a tablespoon of olive oil and ½ teaspoon of chipotle powder (for more heat add more). Put into a shallow roasting pan and roast until carrots are tender, but still have a slight crunch—about 25-30 minutes. Allow to cool. Remove avocado from skin and dice into ½" pieces.
Toss together the KAMUT®, roasted carrots, avocado and sunflower seeds and season with salt and pepper. Whisk together the lime juice, olive oil and honey. Drizzle over the salad and lightly toss. Top with the chopped cilantro.