Everyone has their favorites when it comes to brownies. I like them small, and fudge-like with a deep chocolate taste. You can just pop these scrumptious miniature brownies into your mouth one after the other…. brownie heaven!
Mini Chocolate Brownies
Simple to make and they disappear so fast!
Makes about 60
4oz                  good quality semi-sweet chocolate
4oz                  good quality dark chocolate
⅓cup              chocolate syrup
8Tbs               butter, room temperature, cut into ½" cubes
2tsp                vanilla extract
3                      eggs, lightly beaten
1cup                sugar
¾cup             all-purpose flour
pinch of salt
confectioners sugar
Directions:
Preheat the oven to 350 degrees.
Butter and flour a 12"x10" baking pan
Melt the chocolate in a medium size bowl over a saucepan of boiling water, stirring constantly. Add the syrup and stir well.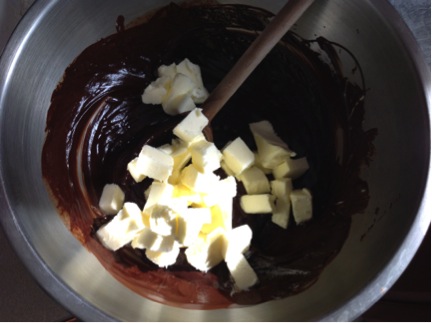 Remove the pan from the heat and add the butter, beat until the butter is completely incorporated and the mixture is smooth. Stir in the vanilla and eggs and mix thoroughly. Add the flour, sugar and salt and fold into the chocolate mixture. Blend thoroughly. Pour the batter into the prepared pan and bake until just cooked – about 30 minutes.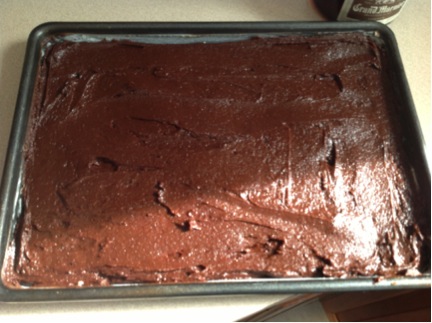 Allow to cool then cut into 1" squares and dust with confectioners sugar.