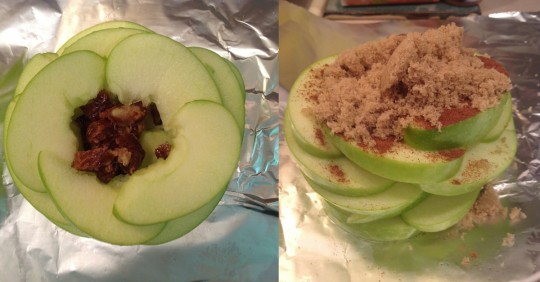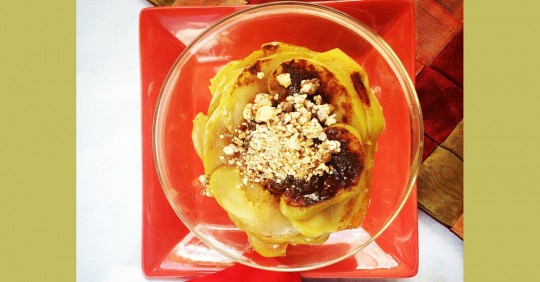 Ingredients:
(Serves 2)
2            large apples
2 tsp     cinnamon
4 tbsp   light brown sugar
4            Medjool dates
So simple and delicious, a perfect holiday treat. You can use any apples, just cut in half, remove the core and slice the apples very thin (1/8 inch) you'll end up with approximately 25 – 30 slices of each apple. Individually stack the apple slices onto sheets of foil, in a circular shape. Chop the dates and put 2 in the center of each of the apple stacks. Sprinkle with the cinnamon and brown sugar. Wrap up foil by gathering each corner and pinch it together and place on baking sheet. Bake at 400º for 25 minutes.
SERVING SUGGESTION:
Carefully unwrap the foil and place each apple stack in a serving dish, pour over all the juices and top with crushed I Heart Quinoa Chocolate, Sea Salt Quinoa Clusters. You can also add a scoop of ice cream too.