The week is Mental Illness Awareness Week and I wanted to highlight a powerful project that has been getting a lot of attention recently.  Project Semicolon was founded by Amy Bleuel, to help spread awareness surrounding mental illness and suicide in America – using punctuation.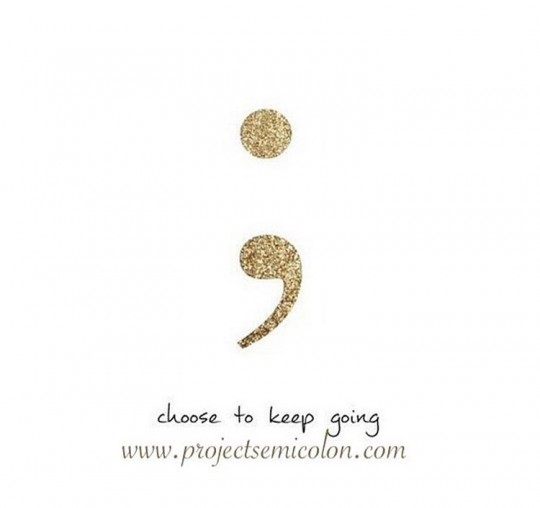 Why use a semicolon?  Bleuel explains, "A semicolon is used when an author could've chosen to end their sentence, but chose not to.  The author is you and the sentence is your life."  She also wants to work toward making mental illness discussions less taboo.  The idea is simple, tattoo, wear or simply draw a semicolon on your body to raise awareness about mental health.  The symbol shows your internal struggle and the choice to go on.
The movement has a major following with the hashtag #ProjectSemicolon boasting nearly 18,000 images on Instagram.  The images range from photos of fresh ink to baubles sporting the symbol with many sharing personal stories and struggles along with their photos.  From the looks of the viral hashtag it looks like Bleuel's vision is becoming a reality.  Find out how you can help change the conversation at the official Project Semicolon website.