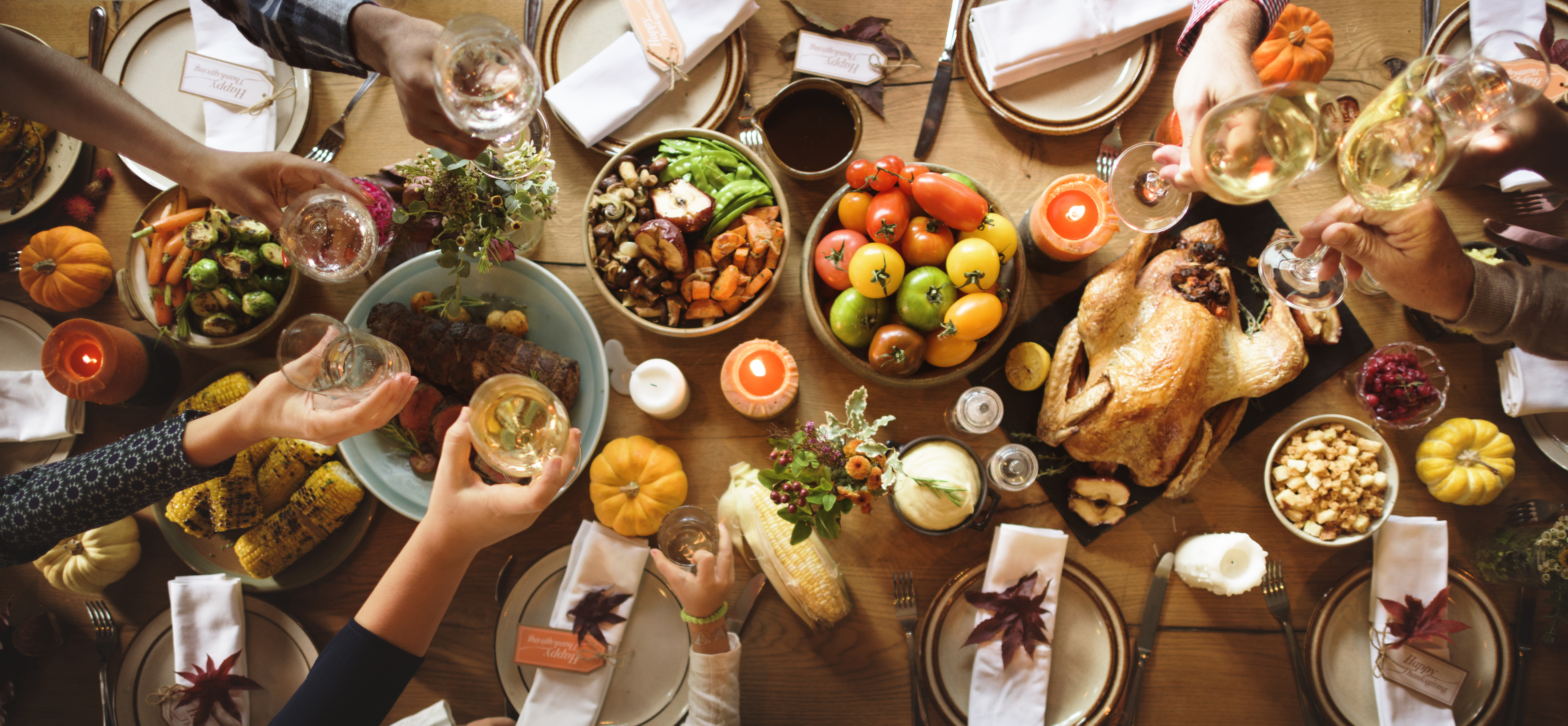 WHAT WE ARE THANKFUL FOR
In honor of Thanksgiving, we wanted to take a day to reflect on the things we are most thankful for. There's always so much to be appreciated of and grateful for, here is what our team wanted to share on this holiday:
This year more than ever I am thankful for family, friends and the people in my life that are there for me and have my back. When you lose someone you love, the love, compassion, and support of others helps you deal with the loss. No one is an island, as independent as you may be, you cannot get through the tough times alone. I am also thankful for my good health, energy, and drive, without which I could not aim high and achieve my life goals. And most of all I'm thankful for the man that stands by my side, a true partner in every sense of the word.
Sue, Editor-In-Chief 
Thanksgiving, a day to be thankful. Frankly, every day we should be thankful. Yes, there are curves that we have to maneuver during the travels of life, but we usually have someone to guide us, whether it be a parent, a sibling, a friend, or partner in life. I 'm thankful that I had loving and caring parents to set me in the right direction for a good life. I'm thankful that I had a friend during my younger years that we could get in trouble together but were able to count on each other no matter what adventure came our way. And now, I'm thankful that I have a life partner who is loving and caring, so she and I can experience what life has to offer, whether it be joy or sadness, but always together unconditionally.
Dennis, Travel Enthusiast 
I'm thankful for the health and well-being of those that I am celebrating this season. This season, I scorched my hand on some spilled gravy. The healing process is a small reminder of something that we often forget when we are good health — what an amazing privilege it is to be able to work, travel, play, sleep, and create freely. Thanksgiving always causes a spike in emergency room visits, so carve with care this year!
Michael, Creative Mastermind 
As we grow older it's important to cherish every moment we spend with our elderly family members, especially during the holidays. This year, I'm thankful for my health and the health of my family and to have been given another year full of memories with them.
Danielle, Fitness Guru 
I'm most thankful for my husband, family, and my friends. This past year has been extra special in many ways because I finally am able to do what I love – I'm very well aware that not everyone has the opportunity to do what they love so I do my best to remind myself to be grateful today and always.
Lourdes, Social Media Butterfly 
I'm thankful to have freedom of choice to work with creative professionals who enjoy what they do as much as I do. Thanks, Eco 18 team!
Judi, Social Media Genius 
Around the holidays, it's hard to think of anything I appreciate more than family. Being the youngest child, I don't think I ever really considered how lucky I was to always have people who cared for me, loved me and were as good to me as my siblings, my parents and my Aunt and Uncle. Since growing up myself, going off to college, living in different states etc., Thanksgiving is one of the few times of the year that we all come back together to celebrate our quirky family traditions, eat, laugh, and remember how lucky we are to have each other. There is nothing I'm more thankful for than them.
Lieve, Vegan Greeny