This blog was guest written by Jacky Xu.
The concept of living a waste-free lifestyle has a lot of getting used to. That's because it's something that always needs attention.
Living a waste-free life doesn't mean that you can't live without all of life's luxuries. Rather, it's all about being conscious of your choices as a consumer.
Over time, you'll do yourself a favor because you won't be buying any unnecessary purchases. As a result, you'll be decreasing your ecological footprint. You're also helping save the planet by reducing the waste that will end up in the landfill.
In this post, we'll talk about the ways how you can live a trash-free and zero-waste lifestyle.
1. Don't Use Plastic Packaging.
This is probably the first rule you need to adapt to live a zero-waste lifestyle.
According to The Guardian, over a million plastic bottles are brought to the world every minute, and those numbers will likely increase next year.
By avoiding using single-use plastic, you're helping address the environment's plastic problem.
At Maid Sailors (maid service NYC), We always tell our clients that a great alternative is using containers that are made from glass or stainless steel. One can search for the size or share that you need then re-use it later on. That way, it won't emit microplastic particles in the food. They're also sturdy enough to be taken anywhere.
Similarly, you can also do it with Tupperware and zip locks. If you're doing shopping, opt for large canvass, cloth bags.
2. Get Rid of Disposable Paper Products
Instead of using paper towels and napkins, you can opt for the most reusable cloth version instead.
You'll be saving money, too, since you won't be purchasing costly disposables anymore.
By using paperless alternatives, you'll be saving a lot of money on your grocery budget. You won't go back to the throw-away mindset you previously have, either.
3. Avoid Using Potentially Toxic Styrofoam
Styrofoam is often used as food containers for food servings, but it isn't always a good idea. That's because the product is potentially toxic. You may opt for eco-smart, reusable containers instead.
If you have to do with a disposal option, you should go for certified compostable plates, paper bowls, napkins, and cups instead.
4. Minimize Food Waste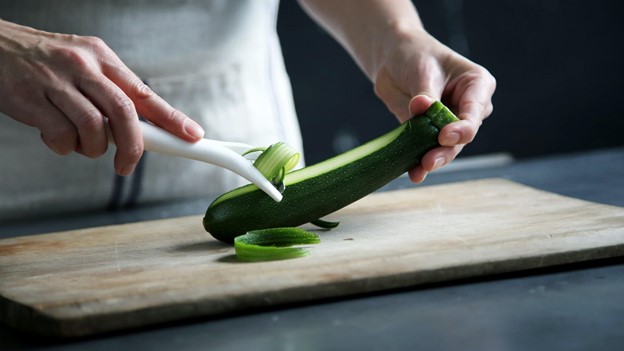 Do you know that in the US, 40% of food goes directly to the trash bin?
To reduce food waste, meal planning is vital.
Before throwing it out, review your leftovers to decide which products you need and what needs to be thrown away—cook or purchase only if necessary.
You'll also be surprised that there are potentially many things that you can do to minimize food waste.
You can recook leftovers or repurpose them into jams and sauces. With proper meal planning, you can minimize food waste and even stretch your food dollar.
5. Create a Countertop Compost Bin
Although you might equate things like eggs, toast, and coffee with breakfast, do you know that you can feed or use these things in your garden as well?
By doing your very own DIY kitchen compost bin, you can help reduce household waste and provide your garden a nutritional boost at the same time.
6. Try Vermicomposting
This usually happens when red, wiggler worms are turned into organic matter and reusable compost.
Setting up a simple, clean, and efficient system is practical if you don't have enough space to set up an outdoor compost pile.
7. Use a Multipurpose Cleaner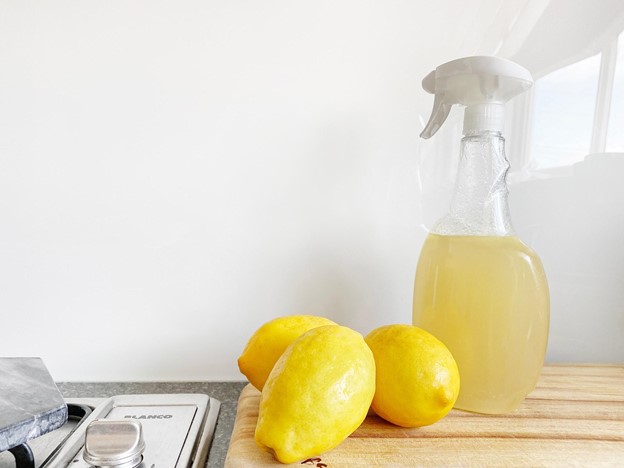 Here are some easy steps that you can do to make your multipurpose cleaner:
Mix 0.5 cups of white distilled vinegar with a cup of water.
Place at least 10-20 drops of lemon, tea, lavender, tea tree, or eucalyptus essential oil.
Shake it well before using it.
8. Segregate Your Waste
Segregating your waste is one of the best things that you can do to help preserve the environment. Although it might come off as a trivial thing or chore, doing a simple task can already impact saving the environment.