Electric bikes have gained popularity in recent years, especially in highly populated cities like New York City, where in 2020 the state legalized the use of this great form of transportation. While the reasons to choose an e-bike might vary, one of the benefits that are attracting more riders is the positive impact on the environment.
Some critics argue that electric bikes are frequently over-priced, heavier, and with a riding range still low. Also, recharging the batteries of the e-bikes result in carbon emissions, which will naturally increase when the number of e-bikes scaled up. Experts, however, sustain that these emissions are relatively insignificant compared to the power it takes to recharge an electric car. Additionally, the options to recharge electric bikes with solar chargers are expanding at a fast pace, which will make them 100% sustainable.
With the climate crisis being at the front of every conversation about the environment nowadays, we wanted to present our readers with 5 reasons why driving an electric bike is better for you and the environment.
Green Solution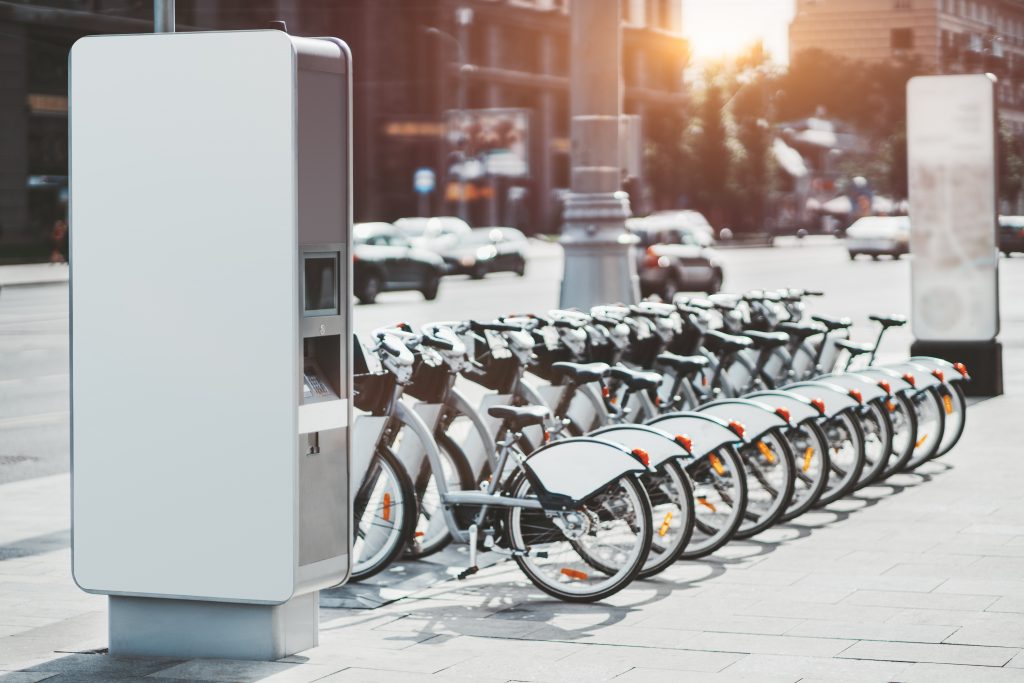 E-bikes are regular bikes that come with a rechargeable electric battery that in most cases covers between 20-50 miles on a single charge. They offer riders the capability of pedaling, and if prefer, turn on their electric feature and catch some breath in the interim.
Cars emit the heat-trapping greenhouse gases that cause climate change, as well as pollutants such as nitrogen oxide, sulfur oxide, and ground-level ozone, which contribute to acid rain, smog, and health problems. Also, opposite to cars and motorcycles, e-bikes do not use gas and can be plugged into any standard outlet for recharge, offering a potential real solution to help reduce short trips to run errands right around the corner and help cut down CO2 emissions. Estimates say that an e-bike emits 23 times less carbon per year than most cars. 
While short trips to the supermarket, work, or the gym can be tempting, they can be more polluting per mile than long trips, because pollution is highest in the first few minutes of driving. Green America stated in an article, "Cutting a four-mile trip out of your schedule each weekday can reduce your global warming pollution by more than 1,200 pounds a year." Additionally, "a four-mile e-biking trip keeps up to 15 pounds of pollutants from entering the air," says Juicedbikes.  
Reducing the use of cars on the road, at least to when is need it, can help lower pollution levels and global warming emissions.
Pedaling vs. Motor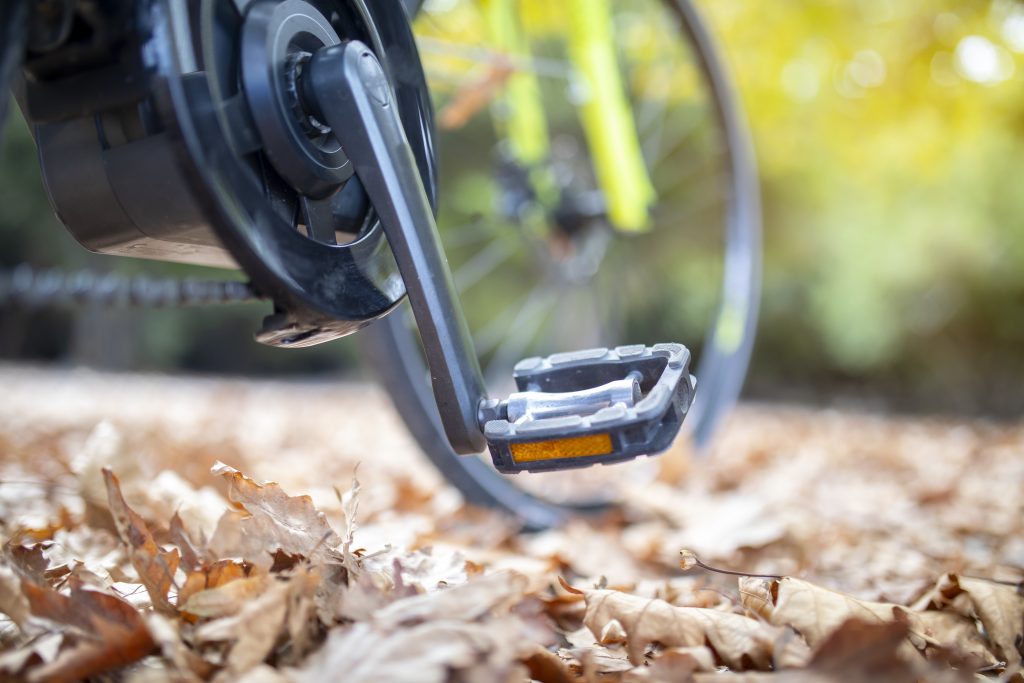 E-bikes present themselves as a valid option for those who want to increase their mobility but add a little bit of extra speed to their transportation experience. Especially helpful when approaching deep hills, riders have a choice to have a mixed workout with an electric bike since they can select the mode of preference: pedaling or using their electric function. Some people even attach an extra seat for a kid, to carry groceries or have some fun with their pets, which will add extra weight to their exercise routine.
Reduce Commute Time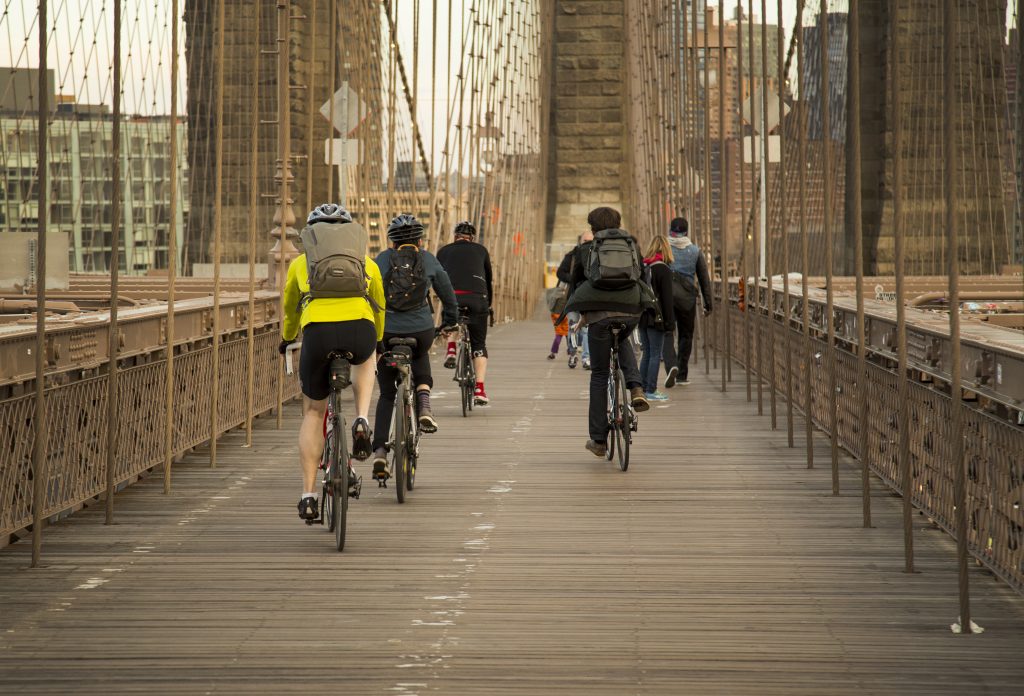 Commuting at rush hours can be very stressful! If you have tried it all (subway, bus, and driving) riding an e-bike might give more color to your days. Bikes, in general, can help reduce the time of a commute since they can help avoid traffic and parking headaches, but with an e-bike, you can move even faster and still get the benefit of eluding traffic since e-bikes can go about 20–25 miles an hour, and still make it on time without a sweat!
Another aspect of e-bikes that makes them very useful is their portability. In New York, you can hop on a ferry and take your bike with you, which adds another level of convenience to the trip. You don't require a license plate but is helpful to check the rules of your state when choosing this type of transportation.
Cutting on Financial Expenses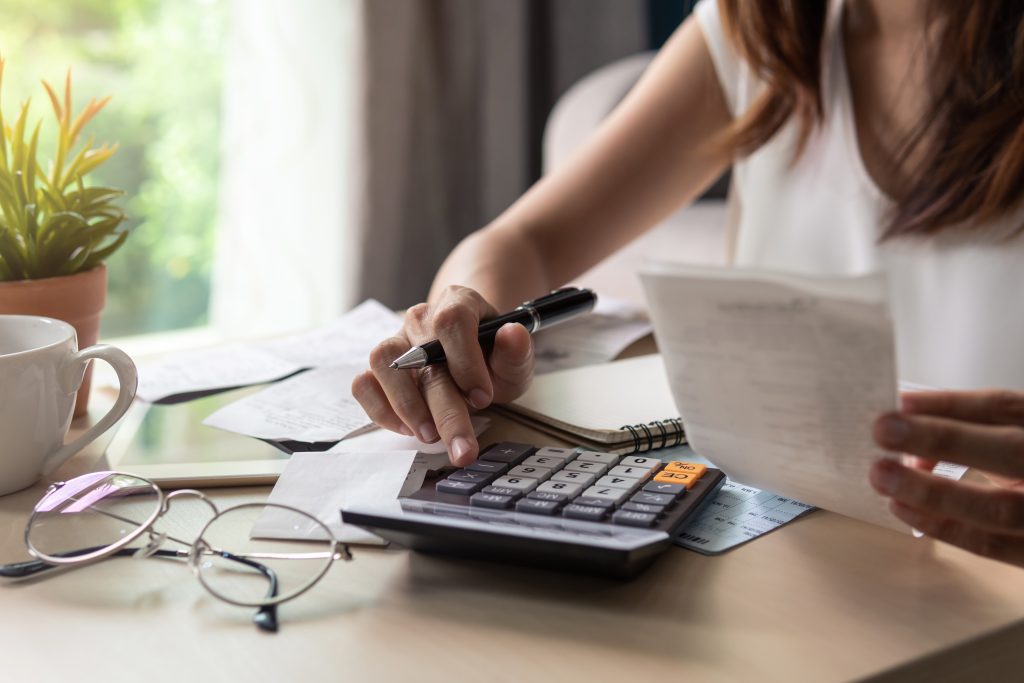 The first thing that comes to mind when thinking about electric bikes is the savings associated with gas. According to the site, Juicedbikes supporting e-bikes could save American consumers over $1.7 trillion in total fuel costs by 2025. But there are also other ways to cut on expenses with an e-bike, always depending on how you are planning on using them. Here are few things to consider.
Aside from the initial cost of purchasing the e-bike, switching a car for an electric bike will reduce costs of maintenance as well as other expenses linked to owning or leasing a car.
Choosing an e-bike over a second car can reduce the costs of insurance, which can be around $10K a year or more.
Parking expenses will decrease.
Public transportation costs will be eliminated.
Health Benefits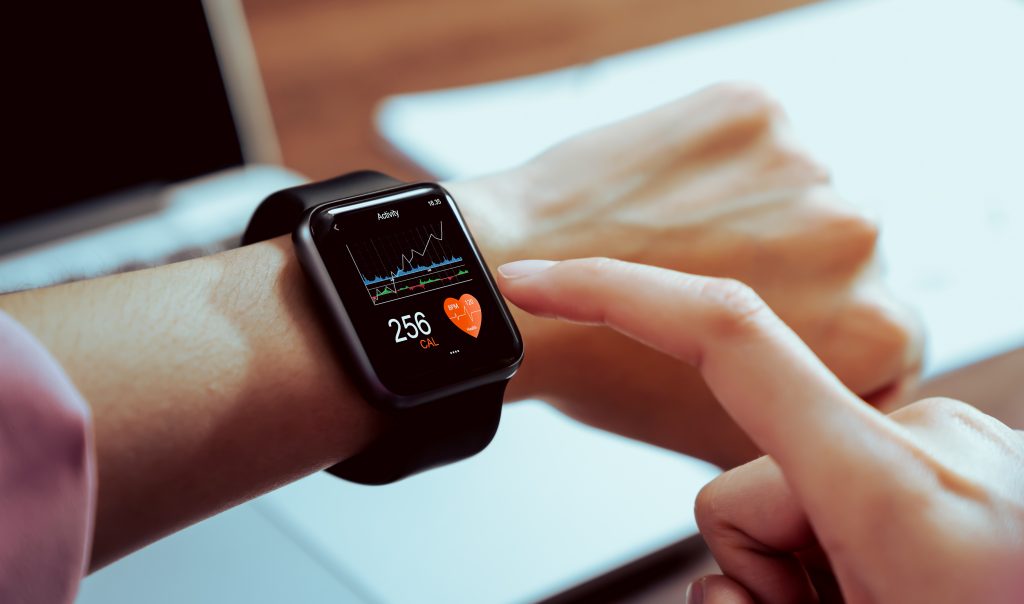 Taking a ride with your electric bike will surely eliminate the stress of a daily commute and will most likely make you happy. It can also contribute to cardiovascular health, as well as reducing weight, which will improve the overall body condition, and it can help to get better sleep since is a way to keep up with regular exercise.
An interesting study, released in 2019 and conducted by cycleBOOM project, indicated that riding an e-bike can help improve brain functions. "Riding an electric bike just a few times a week may improve brain function in adults 50-years-old and older, potentially reducing the risk of contracting Alzheimer's disease, vascular dementia, and other age-associated neurodegenerative disorders."
Although during the COVID-19 pandemic the production of e-bikes has experienced a decline, the global electric bike market size is expected to grow from USD 19,719.54 Million in 2019 to USD 36,466.04 Million by 2025, according to Valuates Report.