While most of us work indoors, often at desk jobs, others are intimately connected with nature every day. Meet Keith Gonzalez, who has worked as a crew leader for the Conservation Corps in Colorado and now works as a crew supervisor for the Conservation Corps in Washington. He guides youth and military veterans to restore local ecosystems and build outdoor infrastructure. Additionally, he is actively involved with his labor union.
From engaging in emergency response to building recreational trails, his experiences grant us insight into what it means to be an outdoor educator in an ever-changing environment. Read on for this month's edition of 18 Questions, which will make you want to lace up your hiking boots and explore the great outdoors!
Briefly, what are some examples of crew tasks based on season?
Typically, my crew does local habitat restoration work in the winter and goes camping for 8-day trail projects in the summer. We are currently weeding out invasives on the bank of the Duwamish River in Seattle, and we've got some backpacking to look forward to in the Cascades when it's warmer.
What are some differences between working in Colorado and working in Washington?
It did rain a lot less in Colorado, which had a monsoonal pattern with thunderstorms more often. It's nice to have the mix of mountains, cities, and water in Western Washington, but Southwest Colorado was just as beautiful and more affordable.
What adjustments do you typically have to make to accommodate wildfire season?
Every summer so far has seen a major change of plans due to wildfire, but there's plenty of work to be done in National Forests, so it's easy to find a backup project. We carry VHF radios and satellite devices in case anything gets too close.
Have you noticed (based on both personal experience and/or historical Conservation Corps data) a change in the length, coverage, or intensity of wildfire season?
My first season with the Conservation Corps, back in 2018, started with the 416 Fire chasing us out of orientation camp. I hear it gets worse each year, but the effects of wildfire have been inescapable for as long as I've done this work.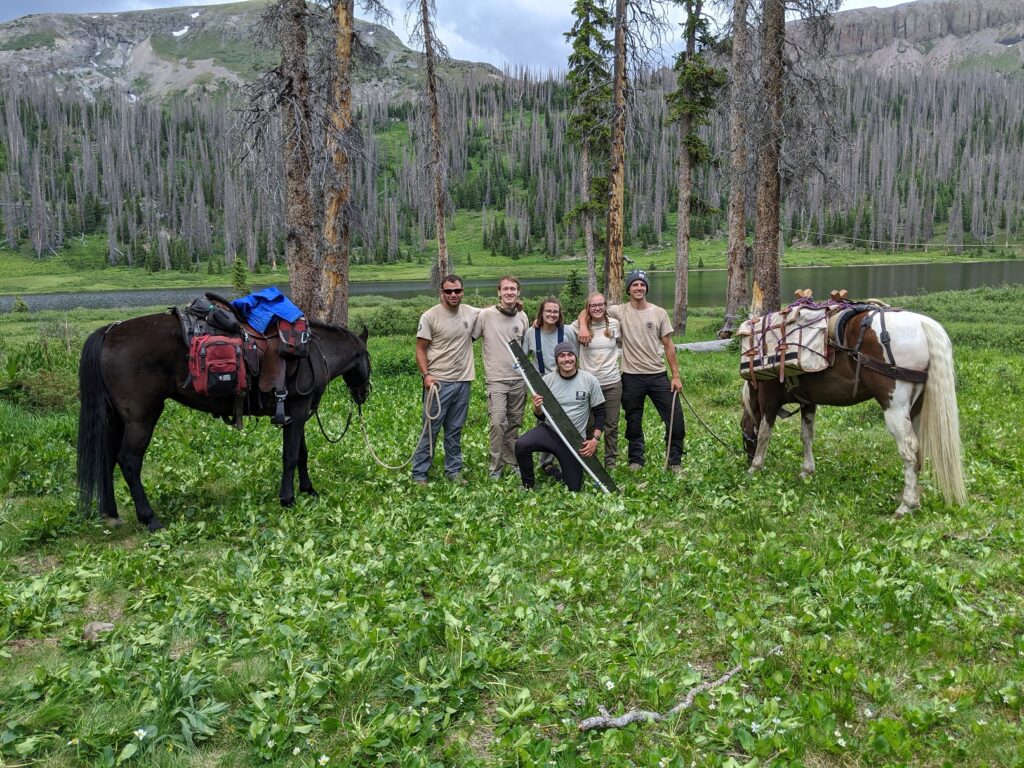 What does flood response look like?
My time in disaster response has mostly been spent clearing debris from roofs and yards or serving in incident command. So far, I've dodged the "muck and gut" work that's often necessary for flood response, which can involve cleaning out flooded basements in Tyvek suits.
Describe an aspect of your job that many people might find surprising.
My program grants a lot of autonomy, and I do the outreach and hiring for my crew, so some days of the year, I'm leaving the field to do tabling at schools and job fairs. I like to bring a chainsaw and a bear can full of trail snacks to catch people's attention.
What is the typical age range of Conservation Corps members?
Our program hires 18–25 year-olds and military veterans of any age. The distribution is generally pretty even within that range.
How big are your crews?
A full crew has five members and one supervisor, for a total of six people. We had some crews run short-staffed last year, but we did better this year. In some cases, we'll join multiple teams for big projects.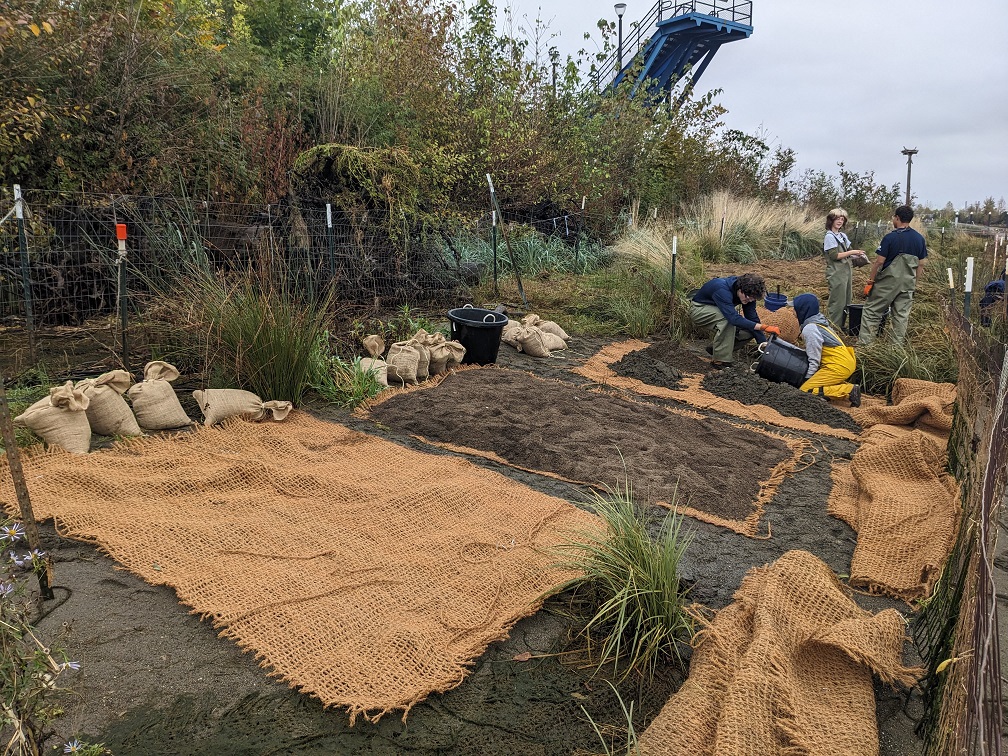 What is the crew turnover rate (i.e., do you get new crews seasonally or annually)?
Members typically serve an 11-month term from October to September, but we hire for shorter-term commitments to fill vacancies. I spend most of the time between crew cycles catching up on emails and training.
What does crew member mentorship entail?
The Conservation Corps model prioritizes personal and professional development, which I really appreciate and try to make the most of. There's a formal process for identifying and tracking goals over the season, but we also take time to dive deep and ask questions about our work and the communities we serve.
What safety precautions do you frequently take into consideration?
We have a "safety officer" role delegated to the crew, and a safety journal that we complete with each new project, which reminds us to consider hazards and ways to mitigate them. We also have a risk management committee and trainings that undergird a pervasive safety culture.
You are the program contact for partner agencies; what kind of communication and coordination does that involve?
Some crews work with the same partner organization year after year, but as a "spike crew," we'll move around every month or so. We have program coordinators who put the agreements together annually, but I'll usually reach out a week or two before we start work with a new sponsor to see what we should expect and prepare for.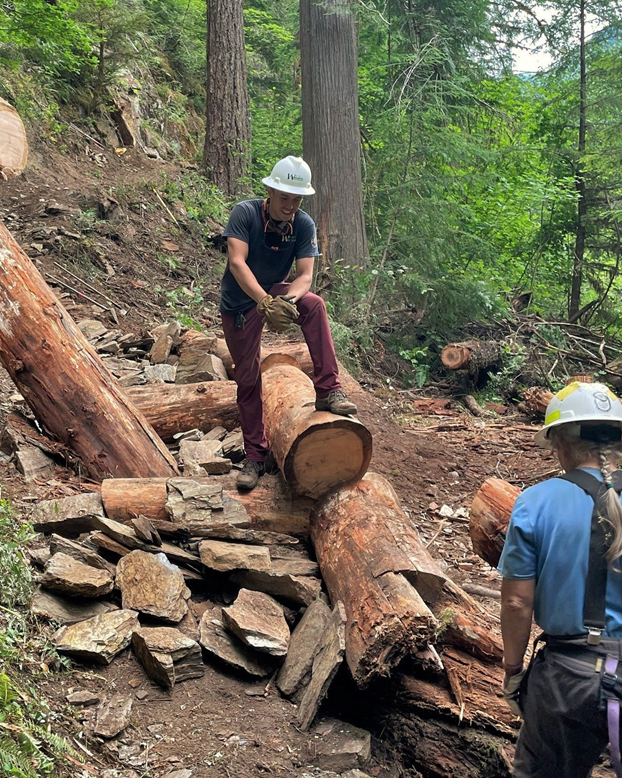 How do you define and interact with concepts of restorative justice?
To me, restorative justice is the opposite of strictly punitive disciplinary procedures, and it's how we take a more practical approach to addressing behavioral dysfunction in the crew. Allowing for candid and fully participatory conversations can give people the opportunity to grow and learn from their mistakes.
Roughly how much time do you devote to union organizing?
Some evenings and the occasional weekend, although I'm finally getting some friends in my workplace helping to carry that load.
Describe a few reasons that unions are so important to you.
I grew up in a UAW family in Detroit, and I believe that the labor movement is crucial for any social change we want to see in our society that would benefit working people.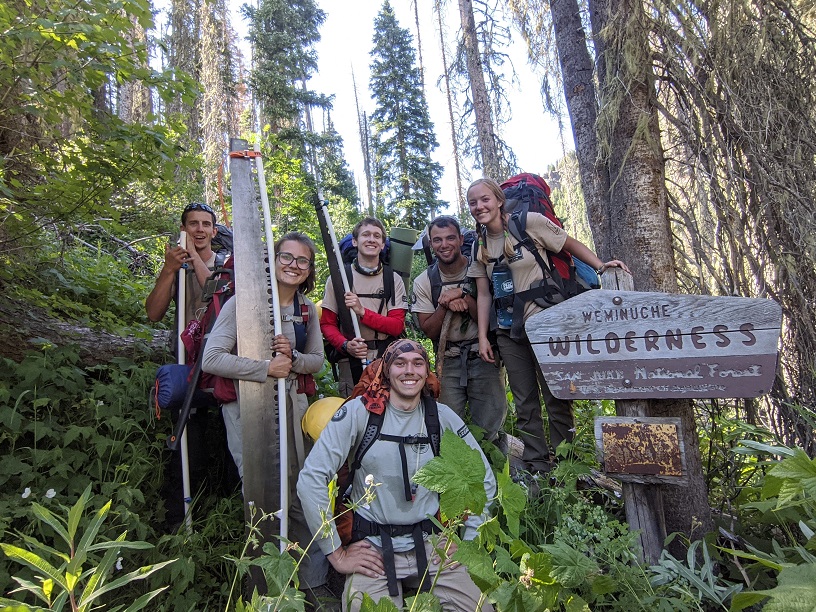 Most people are relatively uninformed about unions and their purpose. Are there any misconceptions that you would like to dispel?
I think some fail to recognize the basic premise of a union, which is to bring democracy into work. We give up a lot of liberties in exchange for a paycheck because that's how our economy is structured, but when we stand together, we have real power to negotiate those terms inside and outside the workplace.
How do you get people excited about engaging in legislative and political action?
Sometimes folks are determined enough to address the political causes of their problems through lobbying and electoral work, and they just need to be pointed in the right direction. But you can also make it fun by giving out t-shirts and bringing a group of friends to the capitol.
What is your favorite part of your job?
I don't know of any other job that allows me to be part of a union, restore critical habitats, build trails in the mountains, respond to natural disasters, connect people to meaningful work, and learn and teach as an outdoor educator. It's a very special variety that I feel lucky to have in my work.