I have always wanted to visit Venice and finally made the trip in September and it was everything I had ever imagined, and more!
Arriving by train from Florence, I stepped out of the station and boom… the Grand Canal was laid out in front of me in all its chaotic glory. I knew Venice was going to be filled with tourists but, I did not really understand the toll tourism and flooding were taking on this enchanted city.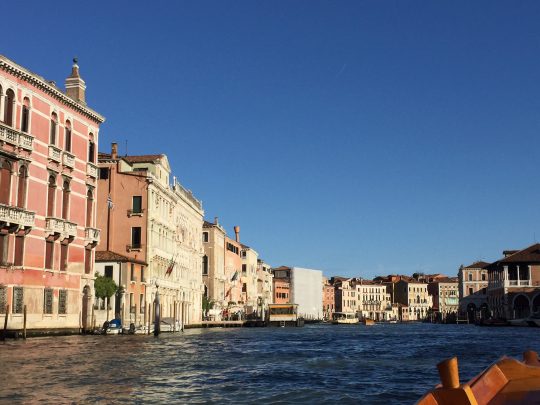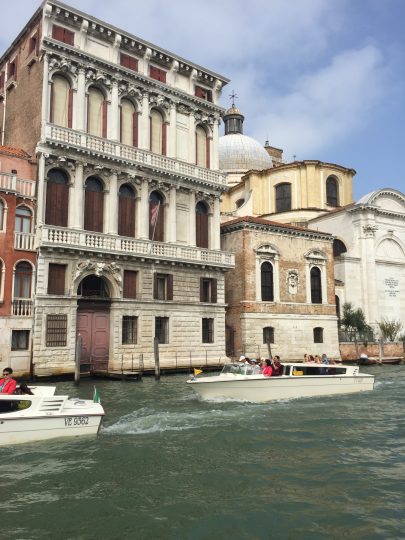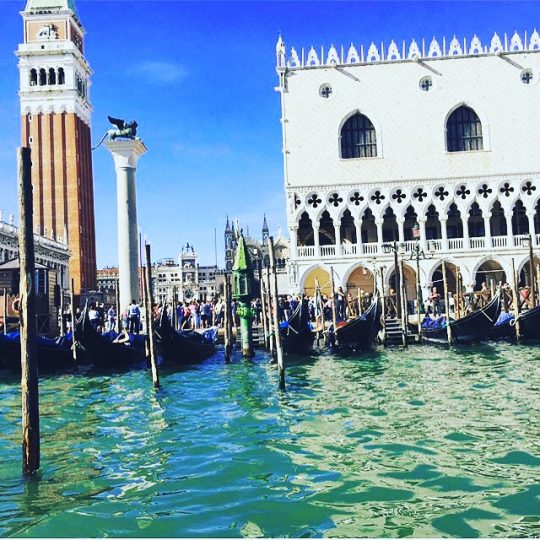 Images: Sue Taggart
Venice's beautiful (and now crumbling) historic buildings are crisscrossed by hundreds of canals. This gives the city a dreamy, romantic feel that has attracted tourists for hundreds of years. Until the 20th century this was not an issue, as only the wealthy could afford to travel, but now mass-market tourism is straining the city's resources. Overcrowded walkways, congested canals and long queues to visitor attractions are the new normal.
Venice also suffers from a major environmental issue. The land is boggy and the city is slowly sinking. The buildings do not have proper foundations and they are gradually subsiding into the waters of the lagoon. Tourists are urged to "Visit Venice now, before it is too late" and so they come in the hundreds of thousands—me included!
The city has always experienced periodic flooding from acqua alta (exceptionally high tides) but the frequency of flooding events has increased year over year. The island city has a flood warning system in which a series of siren alerts are given. These indicate the severity of the expected flooding. There are also text warnings and an app to keep residents informed.
People can prepare for floodwater with rubber boots and raised walkways, but buildings do not fare so well. The water levels are now permanently above the original damp proof courses. Saltwater attacks the friable clay bricks causing them to crumble and let in more water. As a result, the ground floor of many of Venice's buildings are now uninhabitable.
To preserve buildings and to prevent more erosion, the MOSE project is now underway. A series of underwater barriers are being installed to reduce the quantity of water entering the lagoon. Construction began in 2003 and completion has already been delayed due to financial pressures.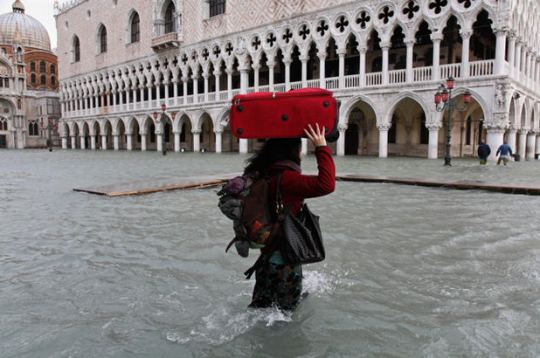 Piazza San Marco is regularly flooded at high tide. | CBS NEWS
If this were not bad enough, the arrival of the massive cruise ships just add insult to injury.They dock in the center of the city, in St Mark's Square. Their sheer bulk not only dwarfs surrounding buildings but they churn up the waters putting additional pressure on the failing foundations. Each ship carries around 4,000 tourists, which put even more strain on the city's attractions. Cruise-ship visitors disrupt "normal" tourist flows and they spend very little landside. Because of this, many Venetians are campaigning against them being able to dock in the heart of their city and in 2017 the Italian government voted to ban cruise ships of 100,000 tonnes or more from entering the Grand Canal. Work to enable this to happen is expected to take a minimum of four years to complete.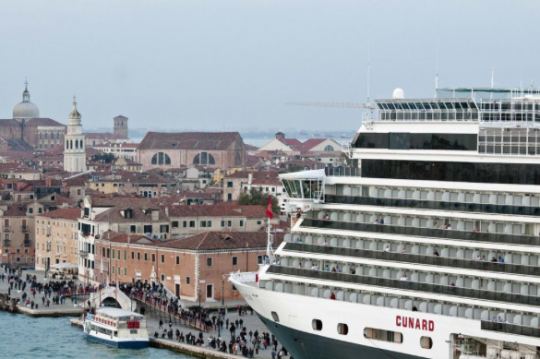 Tourist cruise liners dock in the center of Venice at St Mark's Square. Each ship offloads thousands of day-only visitors. | FORBES
But all is not gloom and doom. Local entrepreneurs are coming up with innovative solutions to protect and preserve this amazing city. Classic Boats Venice has a fleet of small electric boats that silently navigate the myriad of canals and the surrounding islands. They have minimal impact on the infrastructure of the city, do not pollute the waters and are a more sustainable option at a fraction of the cost of a traditional gondola ride. You can even rent you own boat and discover the hundreds of canals at your leisure.
https://www.classicboatsvenice.com/the-adventure/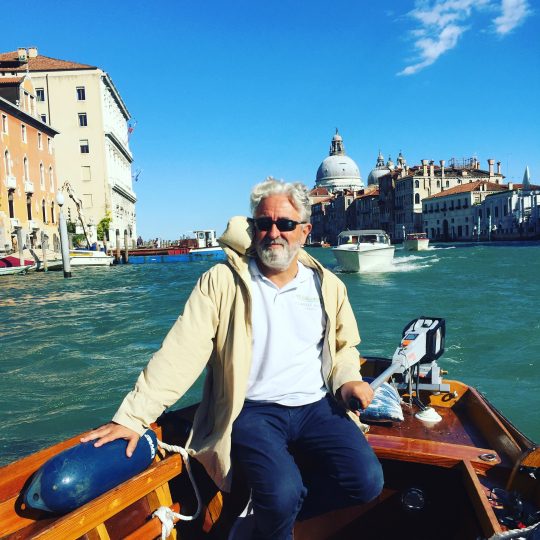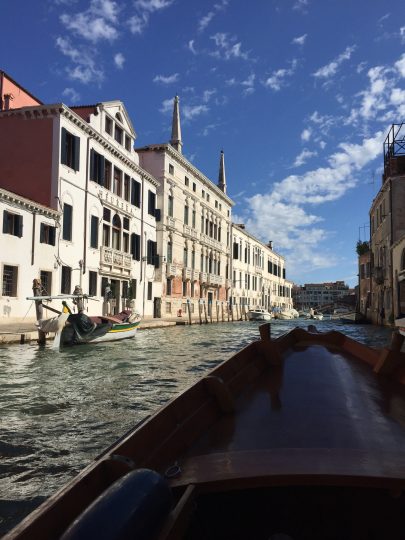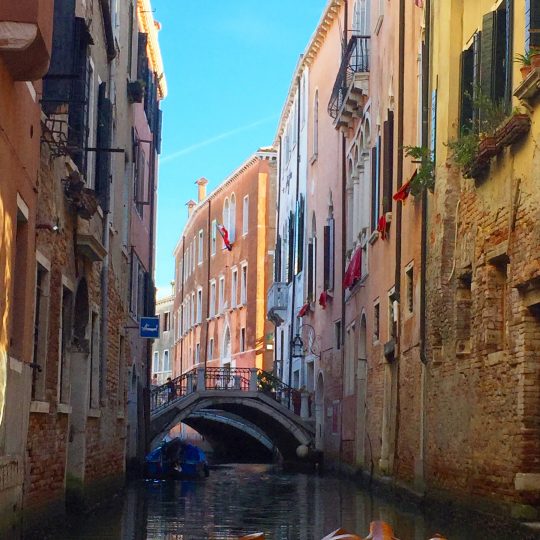 Images: Sue Taggart
And, if you are planning a trip to Venice, I would urge you not to do so on a cruise ship. Look for local tourist guides who can show you things that are off the traditional tourist route. I loved our tour guide Marc, he was really helpful, full of local knowledge and recommended us to the favorite restaurant of our trip – Oliva Nera—
http://www.olivanera.com/en/restaurant-in-venice/
Marc can be contacted at marcstoursvenice@yahoo.com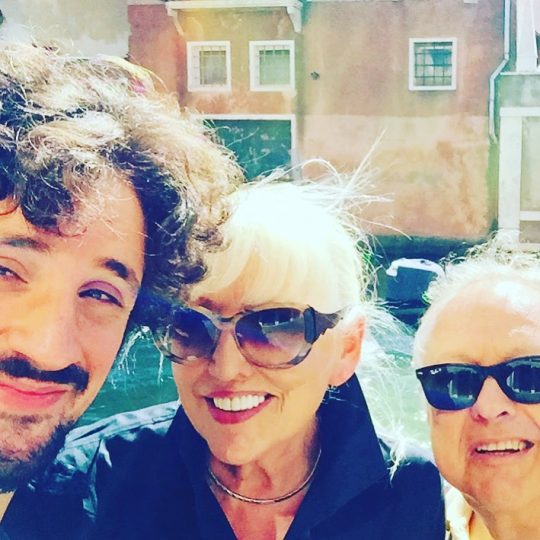 Venice is a remarkable city and I really hope that it can remain a real living city rather than a living museum, which may just be its fate with Venetian natives are leaving in their droves as tourism sucks the lifeblood from their city.