The great thing about making a huge holiday meal is the leftovers! With a little imagination and some staples from your fridge you can whip up the most delicious, easy and crowd-pleasing dishes. Here are three of our favorites turkey leftovers!
TURKEY ENCHILLADAS
Makes 16 Enchiladas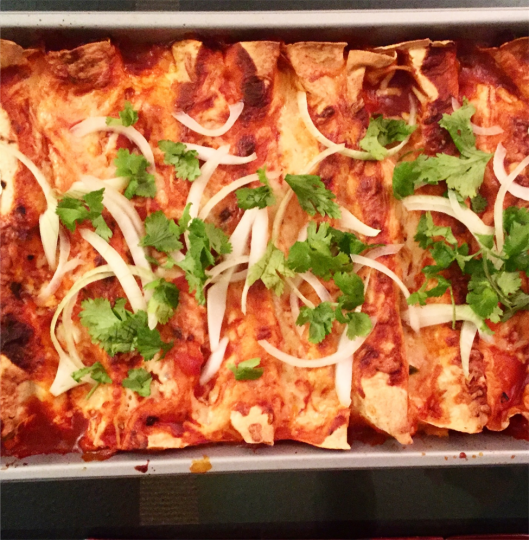 6 Tbs                  extra virgin olive oil
3                           jalapeños, finely chopped
3                           large onions, sliced
2 tsp                    ground cumin
4 cups                cooked turkey, shredded
4 cups                grated Monteray Jack cheese
½ tsp                  Kosher salt
½ tsp                  fresh black pepper
2 (14oz) cans     red chili enchilada sauce
16                        corn tortillas, warmed
Fresh cilantro leaves for serving
Preheat oven to 425 degrees F. Heat the oil in a large skillet over medium high. Add the jalapeños, 2/3 of the onions and cumin, cook tossing often until the onion is soft – about 10 minutes. Remove from heat and mix in the turkey, half the cheese and salt and pepper.
Take one cup of the red chili enchilada sauce and coat the bottom of two 9" x 13" baking dishes. Take 1/3 cup of the turkey mixture per tortilla and roll up, placing them seam side down on the baking dish (8 per dish).
Top with the remaining enchilada sauce and cheese. Bake uncovered until the sauce is bubbling and the cheese has melted, 15 to 20 minutes. Serve topped with the remaining onion and cilantro.
These freeze well too.
TOASTED TURKEY AND BLUE CHEESE SANDWICH
Makes 4 Sandwiches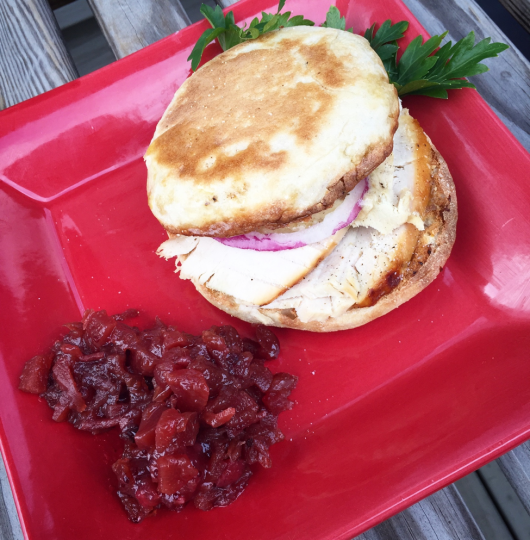 4                         sourdough English muffins, split and toasted
4 tsp                  honey mustard
2 cups              cooked turkey breast, shredded
¼ cup               thinly sliced onion
5oz                    Cambozola cheese
¼ tsp                Kosher salt
¼tsp                 fresh black pepper
leftover cranberry relish
parsley or arugula for garnish
Preheat broiler. Arrange English muffin halves, cut sides up on a baking sheet. Spread honey mustard over four of the halves, top each with ½ cup turkey and ¼ cup of onion. Divide cheese evenly among the remaining four halves. Broil for two minutes or until the cheese melts. Salt and pepper the turkey halves and then top with the cheese muffin half.
CHILI CON TURKEY
Makes 6-8 Servings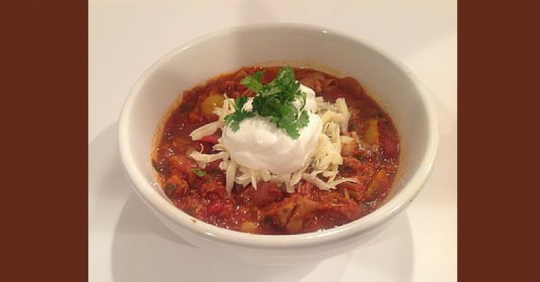 This is a really great chili, hard to believe it's from leftover turkey! The recipe is really flexible you can substitute for what you have handy. It's more about building layers of flavor. So be adventurous!
2 tbsp      olive oil
1               red onion roughly chopped
1               sweet onion roughly chopped
2               carrots roughly chopped
1               leek roughly chopped
1               red pepper deseeded and chopped
1               yellow pepper deseeded and chopped
1               jalapeño pepper deseeded and finely chopped
1 c            chopped cilantro
2              tbsp cumin
1 tbsp      chili powder
4 tbsp      white wine vinegar
48 oz       can crushed tomatoes
15 oz        can whole tomatoes drained and chopped
15 oz        can cannellini beans (or beans of choice)
3 c            leftover turkey meat roughly chopped
1 tbsp       Tabasco sauce (add more if you like super hot chili)
salt and pepper to season
sour cream to serve
Heat the oven to 325.
Heat the olive oil in a pan, add onions, carrots, peppers and leeks and cook over a medium heat for about 5-7 minutes. Add the cumin and chili powder and cook for another 10-12 minutes stirring occasionally until the vegetables are soft. Add the white wine vinegar and cook for a further 2 minutes and season with salt and pepper. Put the vegetable mixture into a large casserole dish. Lower heat and add the chopped turkey to the pan coating it with the spices and oil left in the pan then add to the vegetable mixture. Pour in the tomatoes and beans into mixture, stir well and add the Tabasco sauce. Put in the over for two hours and let it simmer away. Check occasionally to make sure it is not to dry, just add a little water or some of the juice from the drained tomatoes if necessary. Remove from oven, stir in the cilantro (keep a little back to garnish when serving), have a quick taste to check the "heat" and seasoning add more if needed.
When serving top with sour cream and cilantro.