Our world has made a bumpy transition to online. Classes, jobs, and wine nights with friends are all through the medium of our screens. Even climate activism is learning to adapt and continue their mission through social media! The youth climate movement, while not being able to have school strikes and in-person protests, is continuing their activism through a #DigitalStrike like Greta Thunberg demonstrates on Twitter, the New York Times reports. While it is not the ideal situation, staying home during this time is of the utmost importance and by adapting their message to the digital world, young climate activists are continuing the push for climate justice while encouraging people to also take this virus seriously.
Many other organizations are also adapting to the new lifestyle necessities and are making it possible to travel the world, get your daily dose of nature, visit historical sites, and learn about wildlife and ecosystems across the world…all from your living room! Below are some of the virtual tours, online exhibits, and captivating live streams to give you tranquility, take you to new heights, or time-travel across centuries.

Virtual Tours
Yes, you read that right – there is a virtual tour of Machu Picchu, the famous 15th-century Inca ruins high in the Andes in Peru. A little less than 8,000 feet on top of a mountain ridge, this UNESCO World Heritage Site is one of the seven wonders of the world. This virtual tour narrates the history of the ruins as you travel from different famous overlooks. Click here and drag the screen for more of that 360˚ action!
Journey through the past, present, and future in the National Museum of Natural History virtual tours! You can stroll through current exhibits or past ones, as well as permanent exhibits and seasonal. Ever wanted to walk through an ocean hall, visit an insect zoo, or dive into deep time with fossils? You're closer than you think! Click here to get started.
For another bucket list item, walk the Great Wall of China! While it is not the most immersive experience, you can get a 360˚ view from many of the most famous spots on a wall that extends across thousands of miles in China. Built between the 14th and 17th centuries during the Ming dynasty, if you have some time, it is a must-see. Check it out here!
Become a world traveler in just a few minutes! Another wonder of the world, the Taj Mahal, a mosque-mausoleum, is one of the most well-known symbols of India. Explore with 360˚ views and learn a little about the history from the descriptions provided by AirPano. This website is also a jumping-off point for your travels because on the right-hand side they feature their other 360˚ tours across the world, such as the Blue Lagoon in Iceland, Paragliding in Russia, the Roman Colosseum in Italy Balloon flights in Myanmar, city views in Dubai, and many many more. Find out more here!
I could continue for hours as more virtual tours keep popping up each day! Fall down the rabbit hole in Hawaii's Volcano National Parks, English Heritage's virtual tour of Stonehenge, the views of Yosemite National Park, or the Great Pyramids of Giza in Egypt! The world is your virtual oyster, so put on some sweatpants and start traveling!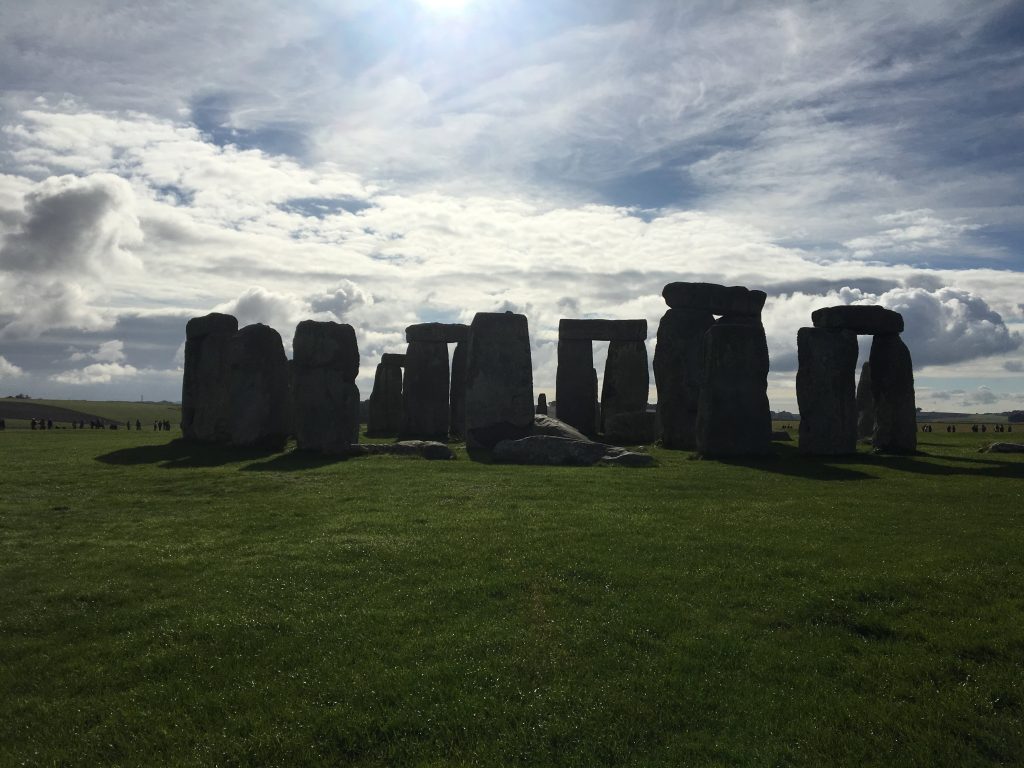 Livestreams
Not only does the Georgia Aquarium offer multiple different live webcams but they also have daily live streams for kids and activities to do with your children! You can see California sea lions, piranhas, beluga whales, jellyfish, underwater puffins and more. See for yourself here!
The San Diego Zoo is also offering a look inside while they're closed to the public. With live streams of pandas, giraffes, elephants, koalas, owls and more, you can learn about animals you (or maybe your kids) have never seen before! The San Diego Zoo also has workshops, games, and educational resources for kids (but no one will judge if you're a grown-up kid today). Check out the live streams here and the activities here!
Tembe Live Wildlife Cam (Tembe Elephant Reserve, KwaZulu- Natal, South Africa)
Hosted on YouTube, this live wildlife cam is trained on a watering hole in Africa where elephants, buffalos, and many other cool characters come to get their water! This live cam aims to bring awareness to the dangers of poaching and is the calmest way to look for a lion or observe some oxpeckers. Honestly, this is the perfect live cam to leave on the TV for hours. Check it out here!
Although it can be a little blurry at times, the Rowe Sanctuary crane cam brings thousands of sandhill cranes into your living room. Preserved by the National Audubon Society, this specific site is a conservation effort to maintain the ecosystem of the Platte River, an important spring migration spot for sandhill cranes and a home to bobcats, deer, and other animals for the rest of the year. Find it here and enjoy!
While it can be a little windy and they are not always there, this live webcam brings you high up into the home of a pair of bald eagles. The website, run by the American Eagle Foundation and the National Arboretum, features a history of the nest as well as Q&A's and general information on bald eagles. As it is a wild eagle nest, they warn that there are predators and you never quite know what will happen, but it is a one-of-a-kind opportunity to see bald eagles up close and personal! Check it out here.
You can also discover some incredible live webcams here like elderly dogs at a dog retirement home, giraffes at the Houston Zoo or leopards in Australia at the Melbourne Zoo! The list, created by the Good News Network, can keep you occupied and one-with-nature for days.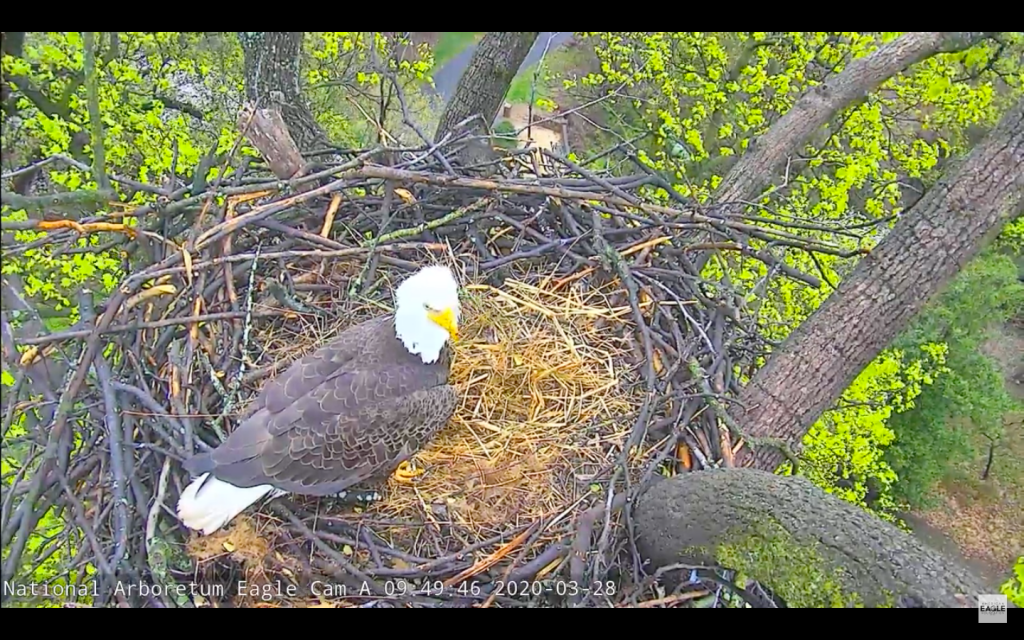 I imagine you are reading this from your self-quarantine, wherever you are. The coronavirus has forced us all into isolated bubbles, where some of our only contact with the outside world is through social media and the news, which are not always positive influences. Many are with their children 24/7, comforting them while being scared themselves. Doctors, nurses, volunteers are working hard to keep theirs and our families safe. Teachers are conducting lessons remotely, some even across continents and time-zones. Remember to take time to express gratitude, and also time for yourself and communicate your feelings with each other. Reserve time for blowing off steam, going on virtual tours, learning, and also time for putting away the screens and turning off the news. Both are important, and so are you.
Header Image: "View of Yosemite Falls from the bridge above Merced River in Yosemite Valley National Park, California, USA. Near Landmarks: Half Dome, Glacier Point, El Capitan. (Image by Anastassiya)