Gone are the days of PFAS-laden takeout containers piling up in your kitchen during a busy work week. Gone are the days of breaking down cardboard pizza boxes and wedging them into your trash can. Gone are the days of debating whether it is better to waste food or to ask for a plastic take-home container when you find that you cannot fit another bite into your mouth.
Or so they could be if you choose to adopt the new model of reusable takeout containers.
Over the past decade or so, sustainability initiatives have picked up steam in their fight against single-use containers in the restaurant industry. From cash incentives that pay customers to bring reusable cups to Starbucks (an offer that is now being piloted in the drive-thru format) to the development of restaurant networks that share reusable containers, restaurants are finally committing to producing less waste. Although such efforts were temporarily halted by the COVID-19 pandemic, they are again well underway and receiving the recognition they deserve. A restaurant may choose to adopt more eco-friendly practices for many reasons. They may wish to improve their image and perceived level of Corporate Social Responsibility (CSR), or they may be monetarily incentivized by a third party. They may genuinely want to reduce their environmental footprint.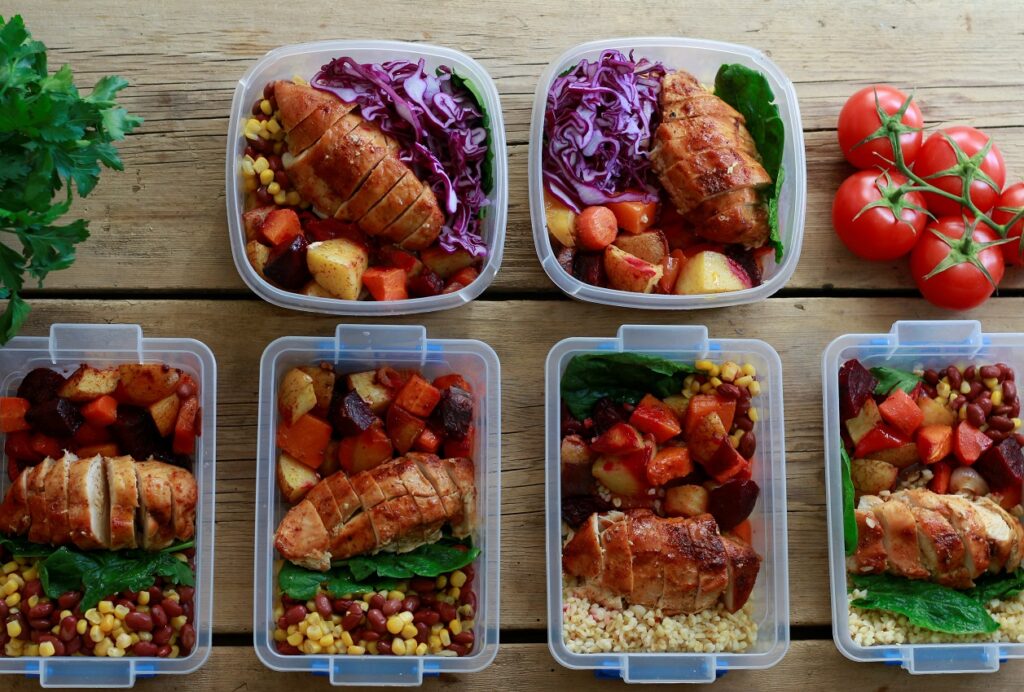 Whatever the reason, organizations like DeliverZero (based in New York City) and Dispatch Goods (based in San Francisco) are pushing restaurants to at least partially transition to a reusable takeout system. They are experiencing huge success across the industry; reusable containers can actually cut costs for a business, as well as make restaurants' brands more recognizable and accessible to diners.
Reusable takeout containers are typically designed to be resistant to high levels of heat and to be reused several hundred times (if not 1000+). They should also be BPA-free. Depending on the program, used containers can be dropped off at a kiosk, sent back with a food delivery person, or returned to a participating restaurant location. In all cases, they will be properly washed, sanitized, and lined up for the next delivery. There may be a small initial payment to cover the cost of the container, but some programs are entirely free to consumers.
It is easy to see how reusable containers are a better choice compared to containers made of Styrofoam or single-use plastics. However, "eco-friendly" single-use containers are also frequently ineffective at reducing emissions and waste. If these containers are not properly recycled or composted by the consumer (who rarely gives them a second thought), they may actually require more energy and water consumption. Oh, and they might contain PFAS.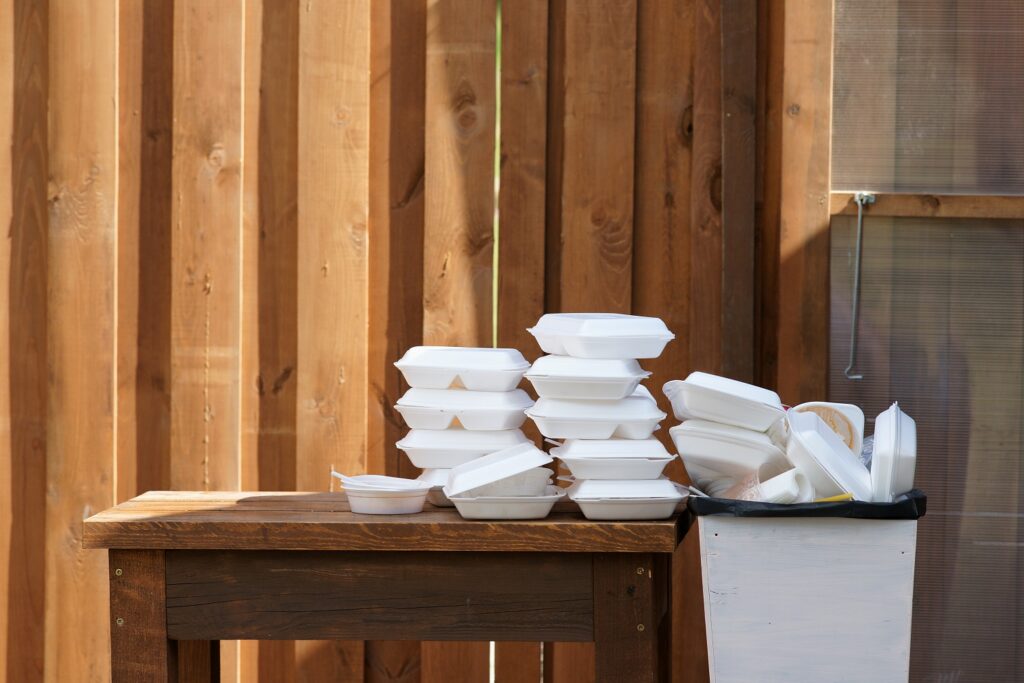 Hence, the rise of reusable containers. This rapidly growing industry has the potential to transform the way we eat, bringing restaurants together in the spirit of saving our environment.
We encourage you to find out if a program exists near you and to take note of such programs whenever you travel to a new city. Happy dining!