Now that spring has sprung, you may be looking for an opportunity to string up the hammock and kick back with a good book. We've rounded up 10 of our best suggestions for books to help you reconnect with nature, divided between non-fiction, autobiographies, and novels. Let us know your favorites, and enjoy!
Non-Fiction
The Hidden Life of Trees by Peter Wohlleben
Humans are not the only social organisms. Over the past few years, headlines have celebrated the fact that trees can communicate with one another in scientifically proven ways. Wohlleben offers us an entry into their complex social network with this book.
Animals in Translation by Temple Grandin
There is still so much to understand about the mysteries of nature, including the hidden world of animals. Temple Grandin, guided by her experience with autism and her rigorous background in animal science, delves into animals' minds to break down their instincts, thoughts, and relationships with us and one another.
The Unsettling of America by Wendell Berry
Eminent farmer, author, essayist, and environmental activist, Wendell Berry is an expert on American agriculture. This book, published in 1977, argues that farming is about more than putting food on the table. It is also an integral part of American cultural, and even spiritual, heritage. However, agribusiness disrupts our relationship with the land, our past, and our families. This book shows how.
Undrowned by Alexis Pauline Gumbs
As Gumbs demonstrates with a deep dive into the queer, communal nature of animals like dolphins, marine mammals harbor unexpected lessons for human beings. Connecting concepts of Black feminism and naturalism with historical and contemporary events, Gumbs helps us develop a critical intellectual approach to nature and society.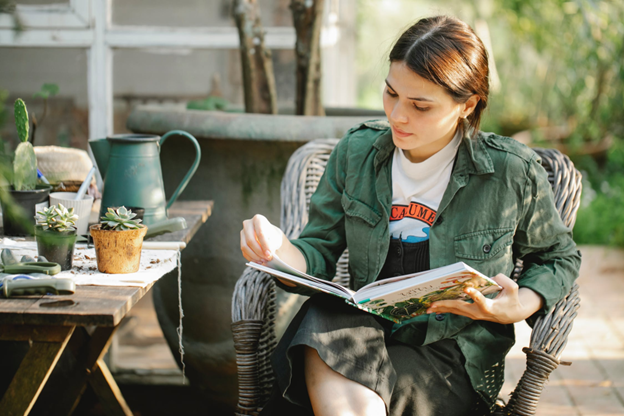 Autobiographies
Animal, Vegetable, Miracle by Barbara Kingsolver
Have you ever considered living off the land, eating what you can grow yourself or what is grown locally by small-town farmers? Celebrated author Barbara Kingsolver challenged herself to do just that and documented the process for the rest of us.
Braiding Sweetgrass by Robin Wall Kimmerer
Written by a botanist who is a member of the Citizen Potawatomi Nation, this novel brings together "myth" and science, blurring the lines that commonly divide the two in the modern age. Kimmerer explains how we can learn from every organism on this planet through a delightful tour of indigenous wisdom and the natural world.
The Sound of a Wild Snail Eating by Elisabeth Tova Bailey
Nature does not just refer to vast expanses of rainforests, prairie lands, oceans, and deserts. Nature can also refer to the smallest organisms and habitats, such as a snail. This autobiography follows the relationship between a critically ill woman and the snail who takes residence on her bedside stand.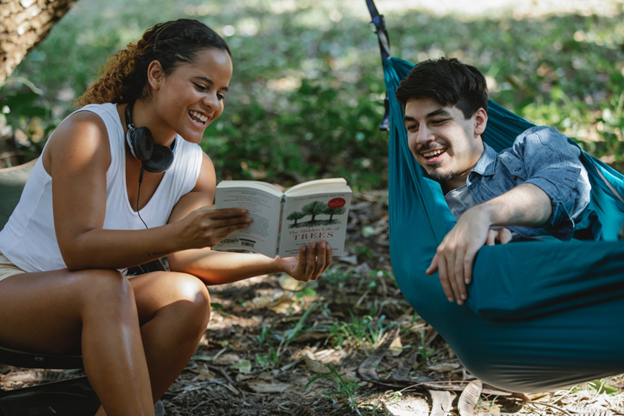 Novels
The Overstory by Richard Powers
A complex and engaging novel, this book won the 2019 Pulitzer Prize in Fiction for a good reason. Each of the novel's four parts ("Roots," "Trunk," "Crown," and "Seeds") examines how several individuals connect with trees in unique ways at unique times in history. A little eccentric, this book deserves to fall into its own category.
East of Eden by John Steinbeck
Originally published in 1952, but set in the early 1900s, this novel follows two families over three generations as their stories intersect in Salinas Valley, California. In true Steinbeck style, this novel is not a light read, but it packs a philosophical punch rivaled by few classical novels of its kind.
The Monkey Wrench Gang by Edward Abbey
Published in 1975, but with themes that are still relevant today, this novel is a wild ride through environmental activism and protest. Four misfits galivant across the American Southwest, avoiding close run-ins with the law while keeping up a playful banter that instantly draws in readers.