This post was originally written by Leesa Raab. It was updated by the eco18 staff on October 14, 2020.
Halloween might be my favorite holiday. I love everything about it – the feeling of the crisp air, coming up with ridiculous costumes, lots of events and tons of pumpkins. I love pumpkin. This year, in addition to planning my costume, I started thinking about the beauty of Halloween and what benefits pumpkins offer. Why not give your skin a little fall treat and make your own DIY raw pumpkin facial scrub?
Pumpkin is actually high in antioxidants and offers great exfoliating properties. So, upon my realization of this, I decided to experiment with making my own pumpkin beauty product. Especially for those of you who are into carving pumpkins, it can often leave a lot of excess pumpkin that will work perfectly to give you glowing fall skin!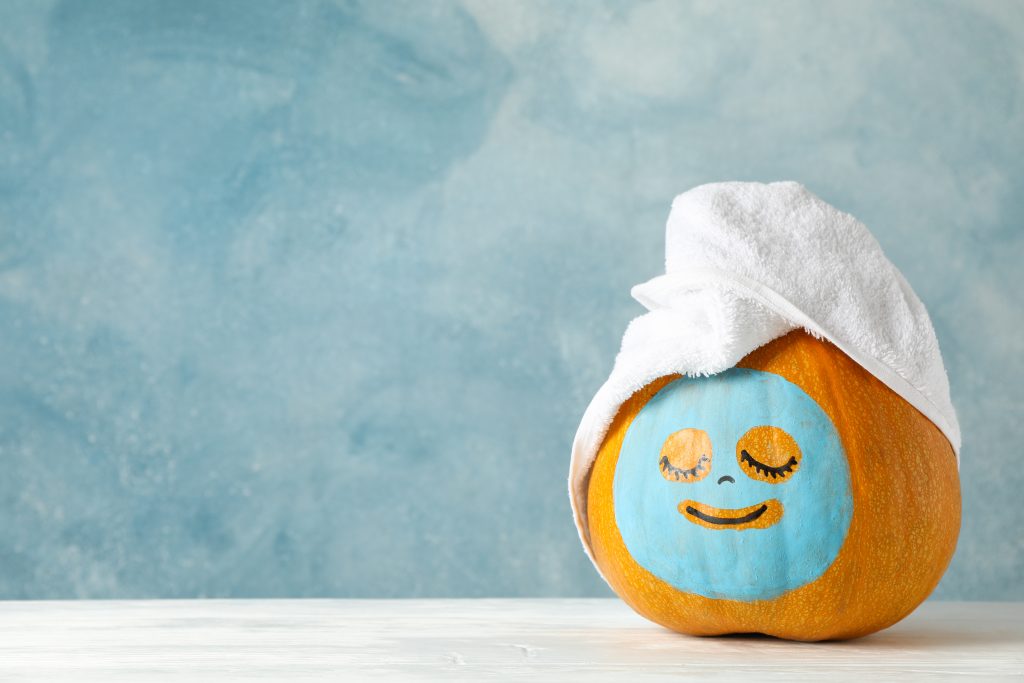 Here is what you'll need:
One small pumpkin
1/4 cup extra virgin olive oil
1/4 cup raw cane sugar
Here's How to Make It:
Start by cutting a circle at the top of the pumpkin and digging out the inner pieces. Of course there will be a lot of seeds, so be sure to separate those out (I personally threw them all in a pan, coated with sea salt and baked to make a healthy snack). If you aren't actually planning to carve the pumpkin, you can make things easier on yourself by just cutting it up in to pieces, giving you more access to the pumpkin goods.
Once you've collected all of the raw pumpkin, put in a stove top pan and mix with the olive oil. Cook on low heat for approximately 20-25 minutes. Raw pumpkin is kind of stringy and hard to work with, so in order to break it down and bring it to the consistency you'll need for it to be a facial scrub, you'll want to let it cook down so it's more tangible.
From there, remove the pumpkin from the heat (should there be excess olive oil, drain most of it off of the pumpkin). Let the pumpkin cool to room temperature. Next, mix in the raw cane sugar slowly. Even though pumpkin is a natural exfoliant, for a little extra scrub, I like the raw sugar, which also restores balance to skin and doesn't clog pores!
This scrub can serve as a great fall gift, so if you are working with a large pumpkin, bottle some up for your friends. And of course, as you're working with raw ingredients without any preservatives, be sure to refrigerate after to make sure it doesn't spoil. We hope you enjoy this DIY raw pumpkin facial scrub and your glowing fall skin!