Sustainable fashion begins with limiting our clothing purchases to only that which we need and that which brings us true joy. But fashion aficionados need not fear; by spending money mindfully and intentionally, we can support our communities and mitigate our environmental footprints. In honor of Fashion Day, we've compiled a list of ten sustainable fashion brands that deserve a place in your closet. Thank you for shopping responsibly!
Lady Nada Organics: Tie dye never goes out of fashion, but you can up your game with organic fabrics and botanical dyes that do not harm your body or the environment. You can purchase socks, dresses, bralettes, and even made-to-order products from this grassroots shop.
Everlane: One of the largest sustainable fashion brands, this clothing line is designed for all genders and includes accessories! Their values are not only rooted in the environment, but also in human rights. You can find them in brick-and-mortar shops as well as online.
tentree: As the name suggests, for each product purchased, ten trees are planted. This brand also offers a program called climate+, where customers can purchase carbon offsets. You can choose where you want your trees to be planted (mangroves, boreal forests, etc.) and understand the extent to which individual activities (such as celebrating a birthday or surfing the internet) elevate carbon emissions.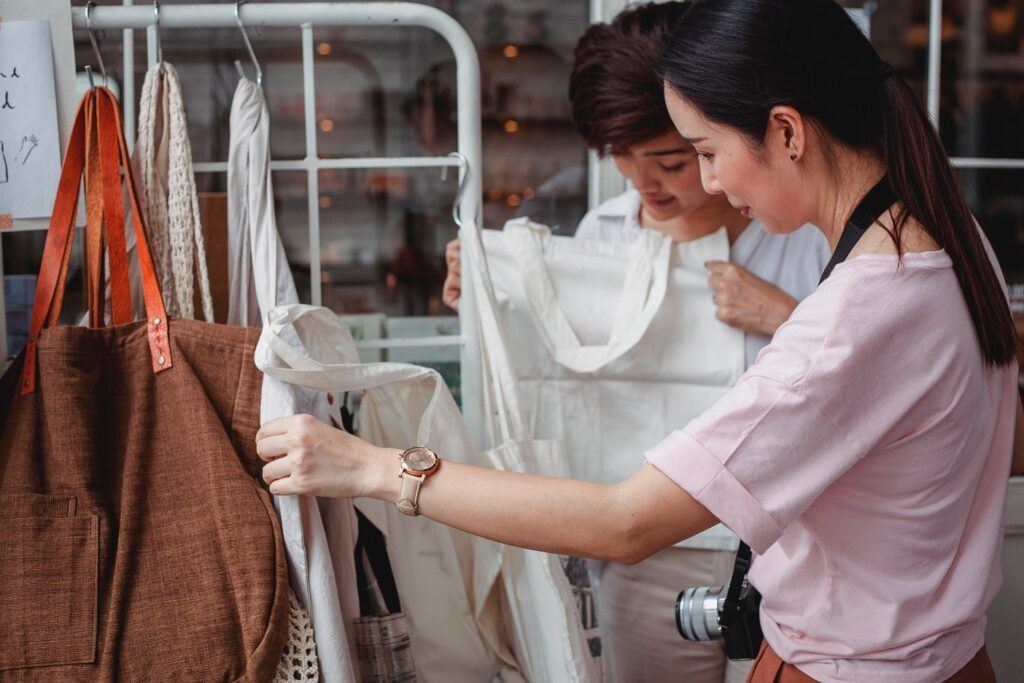 Girlfriend Collective: This brand turns recyclable material into clothing that fits all body types. They use eco-friendly dyes and offer a $15 store credit for returning their clothing after it has been used.
Patagonia: Perhaps the largest brand to advocate for sustainability, Patagonia is uniquely engaged with political activism and community organization. They also provide grants to grassroots organizations. Their clothing is specially built for active people who find themselves frequently outdoors.
Sunny Life Hats: It's the summer, and you need a new hat…so why not choose one made of hemp? With multiple styles to suit your taste, this company partners with farmers and artisans in Nepal to ethically produce hats from start to finish.