Otherwise known as a combination Mediterranean salad, this wonderful salad can be arranged any way the mood takes you and makes a great summer meal with a fresh, crusty baguette! It reminds me of the South of France and I can hear Julia Child in my head as I toss the ingredients together and pour the wine….Bon Appetite!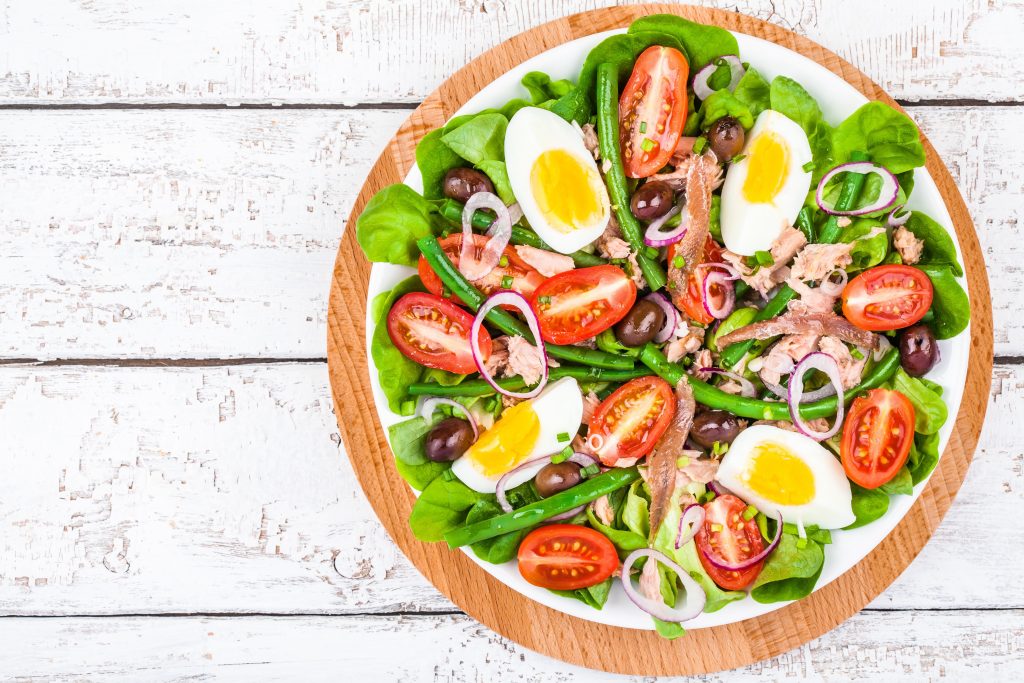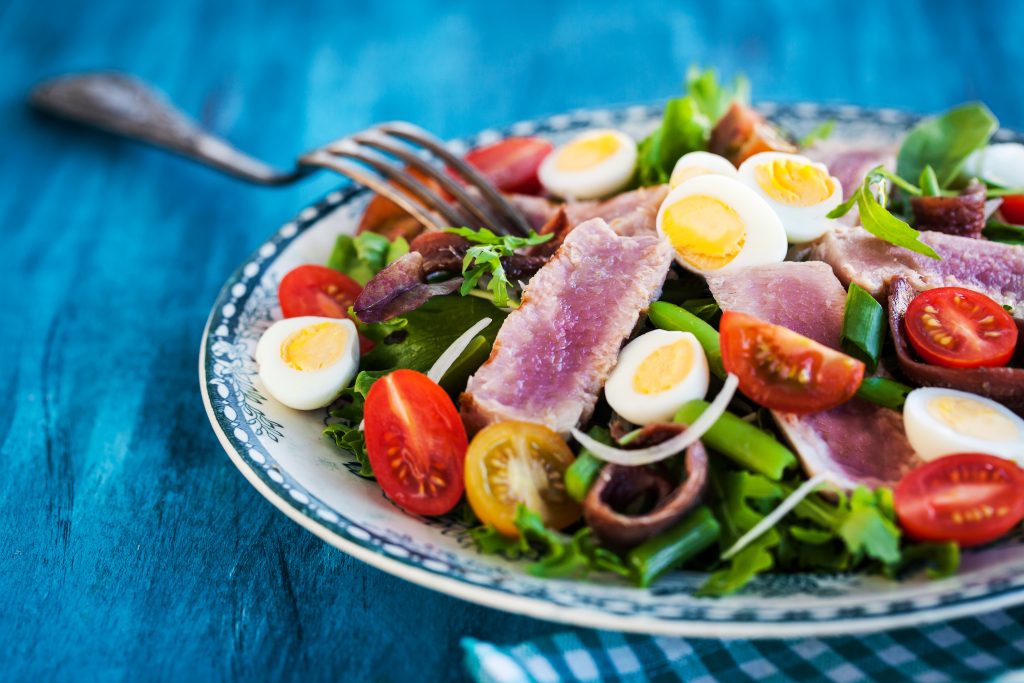 Serves 6
2 cups cooked, cold green beans- haricot vert the small French Beans are the best
6 hard boiled eggs, peeled and quartered
2 cans tuna in chunks, or you can use fresh seared tuna
3-4 vine ripened tomatoes cut into chunks (or 20 cherry tomatoes)
1 Boston lettuce, separate leaves, wash, drain and dry
3 cup baby potatoes cooked, cold and cut in half
1 cup pitted black olives
12 canned anchovy fillets, drained
French Dressing:
This is Classic Julia! Not to be confused with an American style "French Dressing," this is a traditional French Vinaigrette.
4 tbsp good wine vinegar
½ tsp salt
12 Tbs olive oil
½ tsp dry mustard
½ tsp black pepper
Put all the ingredients in a screw top jar and shake vigorously for 30 seconds to thoroughly blend.
For the final touch, you can add one tablespoon of minced green herbs to the dressing before serving – parsley, chives, tarragon, basil, whatever you have to hand—or a teaspoon of dried herbs.