Now that the holidays are over, we can stop eating every holiday cookie we see and go back to detoxing! As part of our detox regiment and in honor of National Soup Month, today we are sharing one of our favorite soup recipes. We can't take credit for this recipe – Entrepreneur and healthy lifestyle guru Hannah Bronfman created this easy to make delicious green soup.
We advise you to make a batch on Sunday for the week – it serves as a great replacement for lunch or dinner.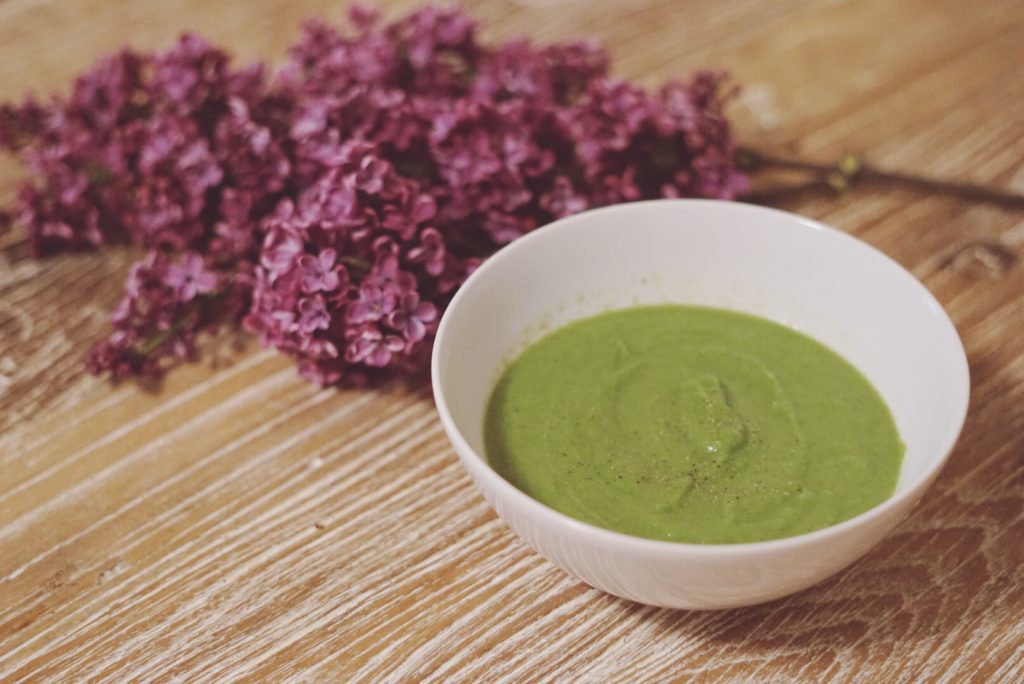 HANNAH BRONFMAN'S DETOX SOUP 
Ingredients: 
1 zucchini, chopped
1 small white onion, chopped
1 asparagus bunched, chopped
2 celery stalks, chopped
3 handfuls of spinach
3 garlic cloves
Broth of choice
Directions :
sauté garlic and onions
add chopped veggies
sauté 30 min
add stock or broth and bring to a simmer
pour veggies into a blender
add the spinach
blend until smooth
pour back into the pot, season it (with a season of choice)
simmer for 20 minutes
serve it in soup bowls and enjoy!!