Vegetarian Eggplant Meatballs with KAMUT Spaghetti by @DelsCookingTwist. Not only is this yummy dish vegan, it is also packed with protein! This is thanks to the authentic Italian pasta that Del used from Monograno Felicetti that is certified KAMUT Khorasan wheat. KAMUT is an ancient grain that is always organic, never hybridized and offers a whopping 8g of protein per 2oz serving! Even better, for those of you who are have sensitivities to modern wheat, KAMUT is prized for its ease of digestibility and has been shown to LOWER inflammation!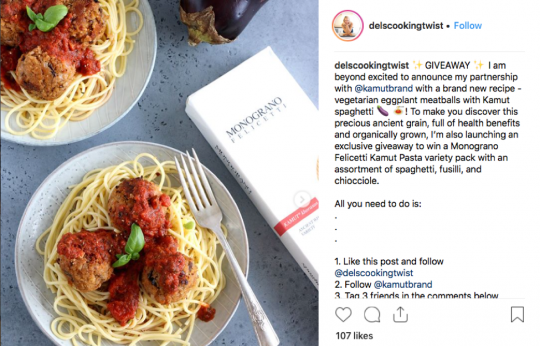 Does it really count as pasta when the noodles are made from a vegetable? We definitely think it does when it's topped with a homemade creamy garlic alfredo sauce like this one by Samantha from @Bites_Of_Wellness. Plus, when you're on a low-carb or low-FODMAP diet, vegetable noodles are your new best friend!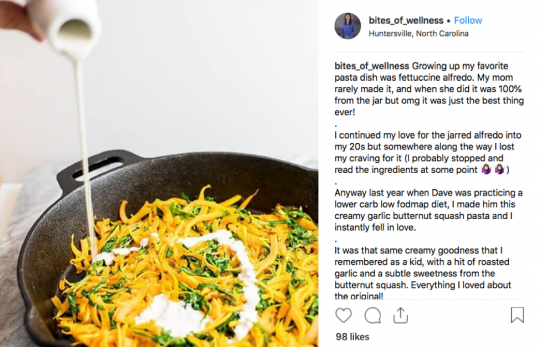 3. We agree with Meg from @WithAlmondButterOnTop, "More pesto, less problems" is a mantra to live by! With pasta made from chickpeas, homemade pesto and all the veggies, this is a dish you don't have to feel guilty about!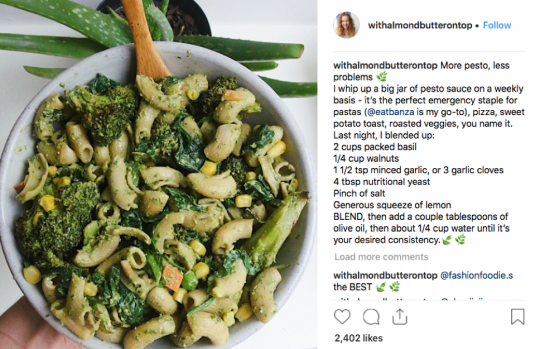 One of the best ways to make sure you're eating REAL food that isn't full of preservatives? Make your own! As an Italian living in Canada who still goes across the pond to visit her family every year, we love @PinaBresciani's simple easy recipes. And with fresh pasta there's hardly any work left to do, just drizzle with olive oil, salt, and pepper and buon appetito!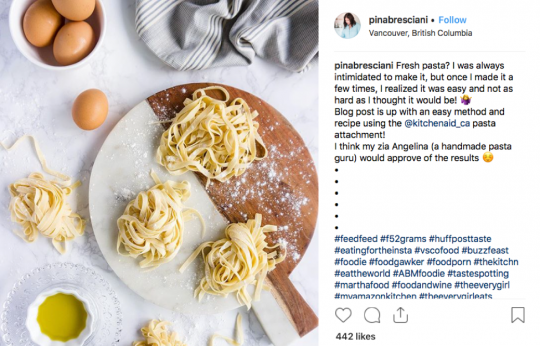 Craving the traditional comfort food Mac and Cheese but don't want to eat processed food from a box? Queen of the simple, fast meals, Rachel from @collegenutritionist walks you through how to make a healthier version of your favorite childhood staple. Her version is only 4 ingredients and full of protein, vitamins, and minerals!