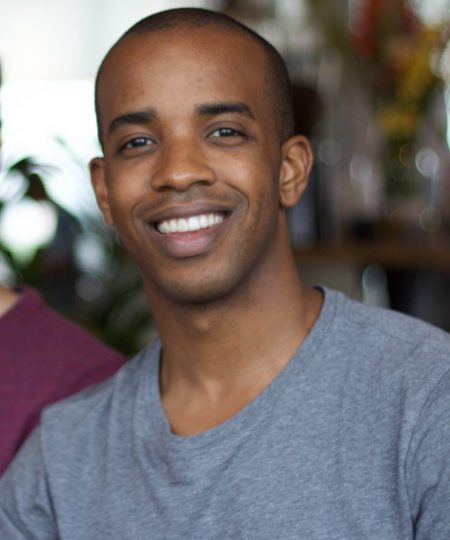 What is your name?

What is your occupation?

Co-Founder and CEO of Keteka Travel

What was your favorite green (Eco) memory growing up?

Planting a tree in our front yard

What did you do before Keteka?

I spent two years in the Panama Canal watershed as a Community and Economic Development volunteer in the Peace Corps.

How is Keteka increasing environmental awareness?

We believe that community tourism has the power to make local communities more environmentally conscious. We saw this first-hand as Peace Corps Volunteers. The prospect of having visitors in town made community members much more aware and proactive about keeping the community clean and refraining from environmentally unfriendly practices, such as littering and burning trash.

What are the most rewarding and challenging parts of your job?

The most rewarding part of our work is successfully enabling human connection and exchange between travelers and local community members. We've received some incredibly moving feedback from travelers, detailing how positively impactful their experience was. That coupled with a sense of satisfaction and empowerment that local guides gain makes this job extremely rewarding.

Our primary challenge is making travelers aware of Keteka. From the very beginning, our mission has been to get proper distribution for local communities and guides in the developing world. We're making significant progress, but the travel industry is extremely competitive, and the antiquated way of doing things is not the easiest to disrupt.

What is one environmental change you vow to make this year?

I'm looking to decrease my carbon footprint by changing my diet, specifically eating less meat.

Can you tell us what inspire you to start Keteka?

The idea for Keteka started during my Peace Corps service. As a community and economic development volunteer in Panama, I lived and worked with a small community in the canal watershed that was looking to benefit from tourism. While we were able to build an incredible, sustainable community tour, we had extreme difficulty getting the attention of travelers. The only way we could get travelers was to partner with large and oftentimes foreign companies that would take up to 90% of the revenue per traveler that they brought to the community. We thought this was wrong, and Keteka was our answer.

If there was one industry/product that you could make more eco-friendly, what would it be?

I think it would be great if our food and agriculture industry was more sustainable and eco-friendly. It's very sad how much land and resources are wasted.

What's next for Keteka?

We're always working on new initiatives to help expose more travelers to unique experiences in the developing worlds and to empower local guides and communities with meaningful and dignified work opportunities. In the coming year, we will continue to grow throughout LatAm, constantly improving our value proposition for both travelers and local people. `

What's your favorite book?

Where do you turn for your news?

I like to get my news from a variety of sources. I'll read articles from the NYTimes and Washington Post. 

Where on the green scale do you fall?

I'd say that many of my decisions are influenced by what effect I may have on the environment. I could definitely do more, and plan to.

Do you lead a vegan lifestyle?

Who would you want to have a conversation with past or present?

I'd love to have a long conversation with David McCullough. I'm a bit of a history buff, and I think he's one of the most talented historical storytellers ever. When I was in Panama I read the Path Between the Seas, and fell in love with his writing. It would also be dope to meet Serena Williams. Even while she is praised for so many things, I think her accomplishments are underrated.

What is a small environmental change you think we all can do to make a difference?

Be more conscious about our diet and where our food comes from. I know not everyone can be a Vegan, but a raised level of consciousness and care would go a long way.

How does Keteka positively impact the environment?

We create opportunities in local developing communities that promote environmental consciousness and sustainability.

What do you want your personal legacy to be?

I think like a lot of people, I want to be recognized as someone who strived to improve the lives of as many people as possible, and inspired others to do the same.