Fall is the one time of year where you can go overboard with pumpkin and no one can complain! From pies to cobblers there are so many delicious autumn desserts. I have put together a few of my favorite vegan and gluten free takes on classic holiday desserts!
Pumpkin Spice Cookie Dough from @mysweetbelly
This super easy pumpkin spice cookie dough is great on graham crackers, waffles or just to eat straight out of the bowl!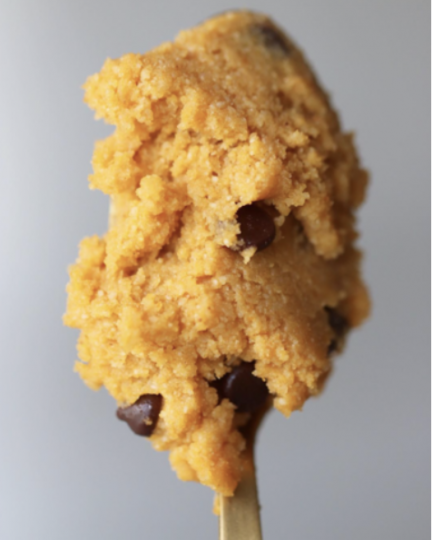 Ingredients:
– 1 cup pumpkin puree
-½cup smooth nut/seed butter (I used peanut)
-¼cup agave
– ½cup coconut flour
-2 tbsp unsweetened, coco milk
– 2 tbsp mini chips
Steps:
1. Mix all ingredients together in a bowl except flour
2. Add coconut flour slowly and stir until desired consistency. Enjoy immediately 😍
One Bowl Pumpkin Bread from @beamingbaker
This one bowl recipe is beyond rich and moist!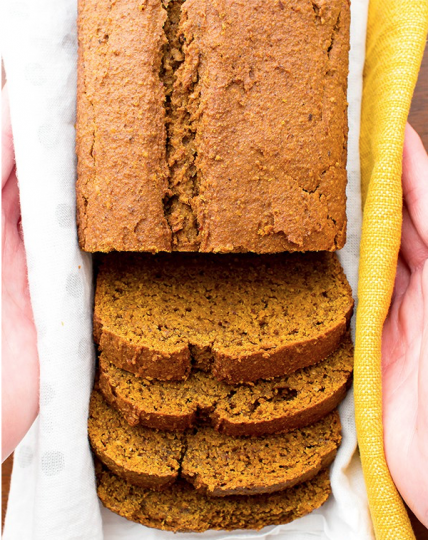 Ingredients:
– 1 cup 100% pure pumpkin puree (not pumpkin pie mix)
– ¼ cup melted coconut oil
– ¼ cup + 2 tablespoons pure maple syrup
– ¼ cup + 2 tablespoons coconut sugar
– 1 flax egg(1 tablespoon ground flax + 3 tablespoons water, whisked together, set for 5 mins)
– 1 teaspoon pure vanilla extract
– 2 cups of gluten free oat flour
– ½ cup of almond meal
– 1 teaspoon of baking soda
– ½ teaspoon of baking powder
– 1 teaspoon of ground cinnamon
– ½ teaspoon of ground cloves
– ½ teaspoon of ground nutmeg
– ¼ teaspoon salt
Steps: 
1. Preheat the oven to 350°F. Line an 8.5×4.5 or 9×5 inch loaf pan with parchment paper or greased foil. Set aside.
2. Add the wet ingredients to a large bowl: pumpkin, coconut oil, maple syrup, sugar, flax egg, and vanilla. Whisk until well incorporated
3. In the same bowl, add the dry ingredients: oat flour, almond meal, baking soda, baking powder, cinnamon, cloves, nutmeg and salt. Whisk together until just incorporated, making sure no flour patches remain.
4. Pour batter into prepared loaf pan and spread into an even layer. Using a butter knife, cut a slit down the top of the loaf, making it slightly off center. This will create a beautiful split down the top of the loaf. Bake for 50-65 minutes.* Test for doneness by sticking a toothpick into the center of the loaf. The toothpick will come out clean when the loaf is done.
5. Allow to cool on a cooling rack for 2-3 hours, or until completely cool. Lift out, slice and enjoy!
Pumpkin Spice Cookie Dough from @mysweetbelly
This combo of pumpkin and ginger is to die for!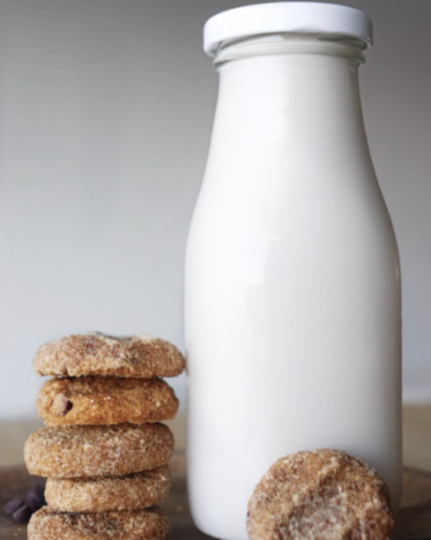 Ingredients:
– 2 cups all purpose baking flour (gluten free)
-½ cup vegan butter
– ½cup monk fruit sugar
-¼ cup coco palm sugar
– 1/8 cup molasses
-1 tsp vanilla
– 1/3 cup pure pumpkin purée
-1 3/4 tsp cinnamon
-1/2 tsp ginger
-1/4 tsp nutmeg
-dash of cloves
-1/8 tsp Himalayan pink salt
-2 tsp Apple cider vinegar
-Extra monk fruit sugar for rolling cookies
Steps:
1. Mix your dry ingredients together: flour, sugar, ginger, cinnamon, nutmeg, cloves
2. In another bowl, mix your wet ingredients: first whip butter, add vanilla, apple cider vinegar, molasses, and pumpkin purée
3. Slowly add dry ingredients to wet ingredients, and stir until dough consistency .
4. Pour a few tbsp monk fruit sugar in a bowl. Using a tablespoon or spoon, make small balls with the dough, roll in the sugar, and place on parchment paper (on a pan) .
5. Press dough down gently to flatten. Bake at 350F for 10-12 minutes .
6. Let cool before enjoying!