Makes 12 servings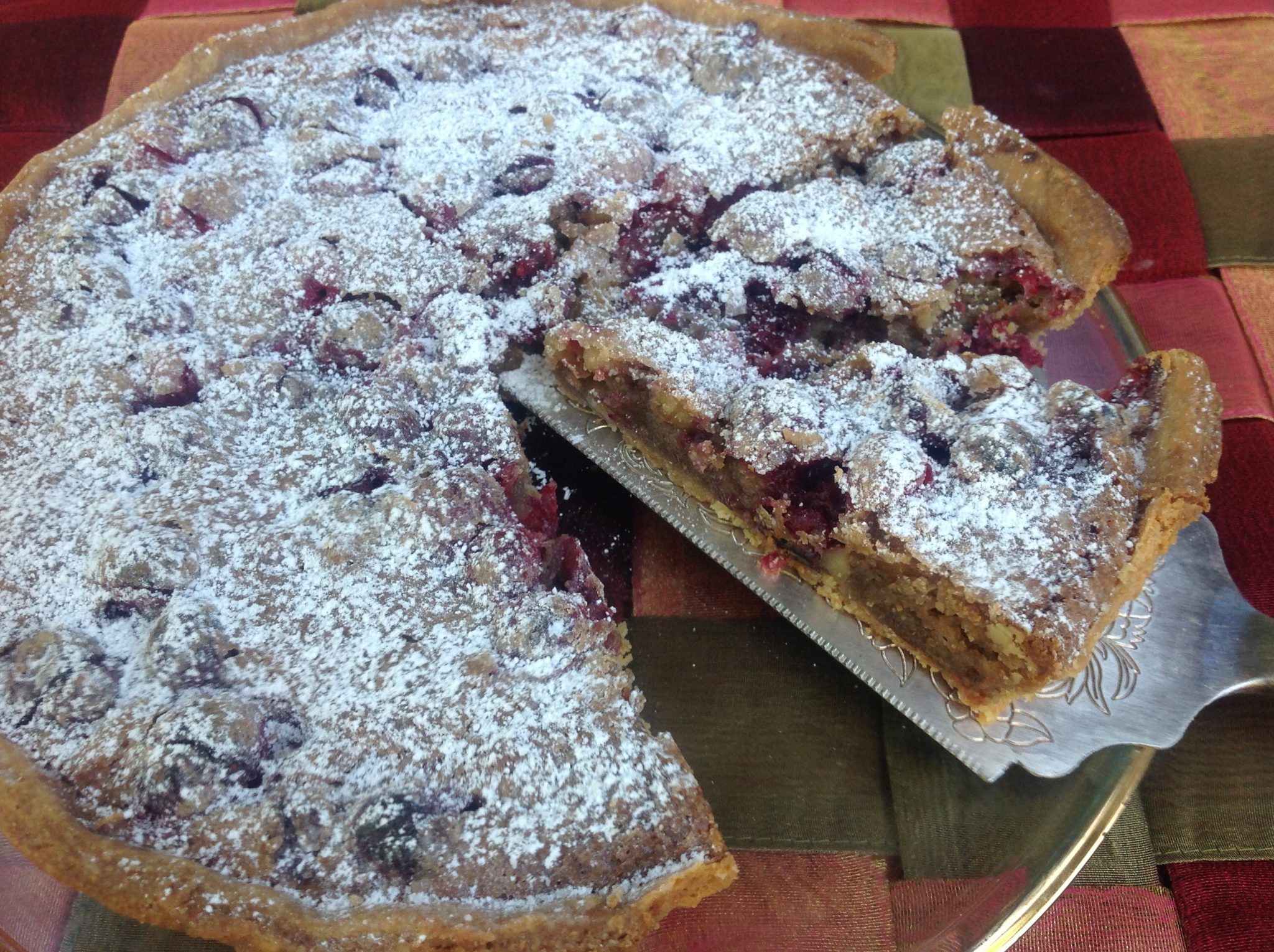 KAMUT® CRUST:
10 oz     KAMUT® Brand Flour
5 oz       Sweet Butter cut into ½ inch dice
½ cup  Ice Water for mixing
Pinch of Salt
PREPARATION:
Heat oven to 400 degrees. Combine flour and salt and either work butter into flour by hand or pulse in a food processor until crumbly. Add water slowly and mix until the mixture comes together–do not make it too "wet." Wrap and refrigerate for 15 minutes before using. Roll out on floured surface until 2-3" larger than the 8" flan tin. Roll out the pastry thinly to line the flan tin. Chill for 20 minutes. Line with parchment paper, add rice or beans and bake blind for 20 minutes. Take out the paper and bake for a further 5 minutes.
FILLING:
1½ sticks       unsalted butter, softened
1 cup               packed, light brown sugar
1                       egg
½ tsp              vanilla extract
½ cup             Kamut flour
¾ cup             walnut pieces
⅔ cup              fresh or frozen cranberries
confectioner's sugar for dusting
FILLING:
Cream together the butter and sugar until light and fluffy. Beat in the egg, vanilla and a pinch of salt. Stir in the flour, then fold in the walnuts and cranberries. Spoon the mixture into the pastry case and press down lightly. Bake for 45 minutes.
Serve warm or room temperature dusted with confectioner's sugar.