Photo Source: Adobe Stock
This Thanksgiving is certainly unlike any other. With the pandemic still in full force, this year's gatherings may feel different, but at least there's one part that will remain a constant – turkey! But, in typical 2020 fashion, finding a turkey, especially a smaller one, may not be so simple this year, especially if you're avoiding in-store shopping.
To help ease the process, we've pulled together the top 5 places to get your turkey delivered from this Thanksgiving to make sure you get your turkey fix (and all the yummy leftovers that come with it):
1) Rastelli's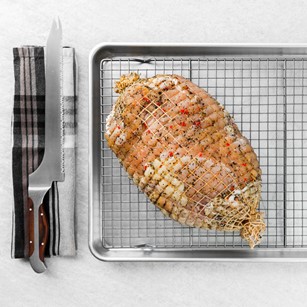 In the spirit of feeding a smaller group, Rastelli's Oven-Ready Turkey Roast is the perfect choice to do so. This 7-9lb white meat turkey breast roast arrives with the butchering already done for you. Simply place it straight into the oven for a no-hassle, mouth-watering meal.
2) Fossil Farms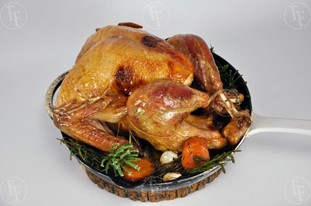 Fossil Farms delivers 100% all-natural premium quality Nicholas Breed Turkeys, which are ethically raised in Pennsylvania in a free roaming, cage-free environment. They are free of antibiotics, steroids and hormones, and include more petite 8-10lb options to accommodate a smaller dinner table. Reviewers pride this brand for its prompt delivery service and delicious taste!
3) Goldbelly Logan Farms Cajun Style Turkey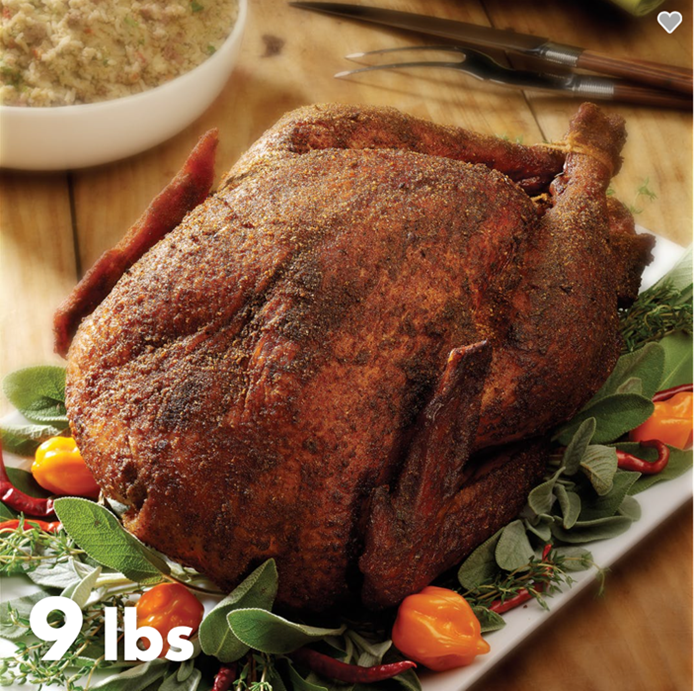 If you've ever thought your Thanksgiving turkey ended up too dry, consider purchasing this delicious option with a flavorful kick. This Cajun style, tender turkey will add a pop of spice to your traditional Thanksgiving meal. Made exclusively at Logan Farms in Jackson, MS – the company is known for making "the South's tastiest turkeys." Yum!
4) Butterball Premium All Natural Frozen Turkey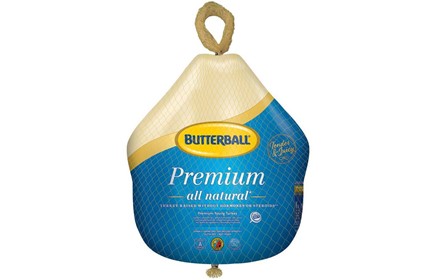 When I was younger, just hearing the word "Butterball" would throw me into the Thanksgiving spirit! This household brand is infamous for its 1-800-Butterball hotline (which has certainly saved countless families from turkey disasters over the years). Now, you can even get a Butterball turkey delivered same-day through your local Target! This turkey serves 10-12 adults and is made with no artificial ingredients, steroids or hormones.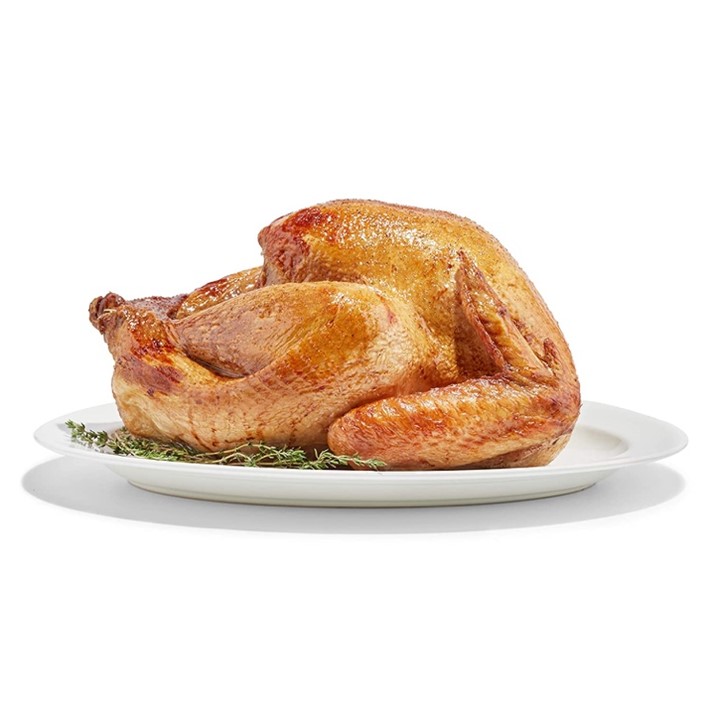 If you're opting for the organic route this year, Whole Foods may be your best choice. Offering Organic Classic Roast Whole Turkey in small, medium and large sizes, rest assured there are no antibiotics used, ever, and the turkeys are animal welfare certified. Amazon offers Whole Foods delivery services, meaning you can order online for delivery, or you can order and pick-up in store.
And, if these top five places to get your turkey from are sold out, try using popular grocery delivery apps like Instacart and Shipt for local, same-day delivery.
Now that the turkey's covered, onto the fun stuff – decorating and dessert! Check out our suggestions for eco-friendly Thanksgiving table settings along with our favorite pumpkin pie picks!
Happy Thanksgiving 😊