Happy National Pasta Day! Are you a huge pasta lover like us? We posted this recipe a while back, but it's just too good not to repost for National Pasta Day!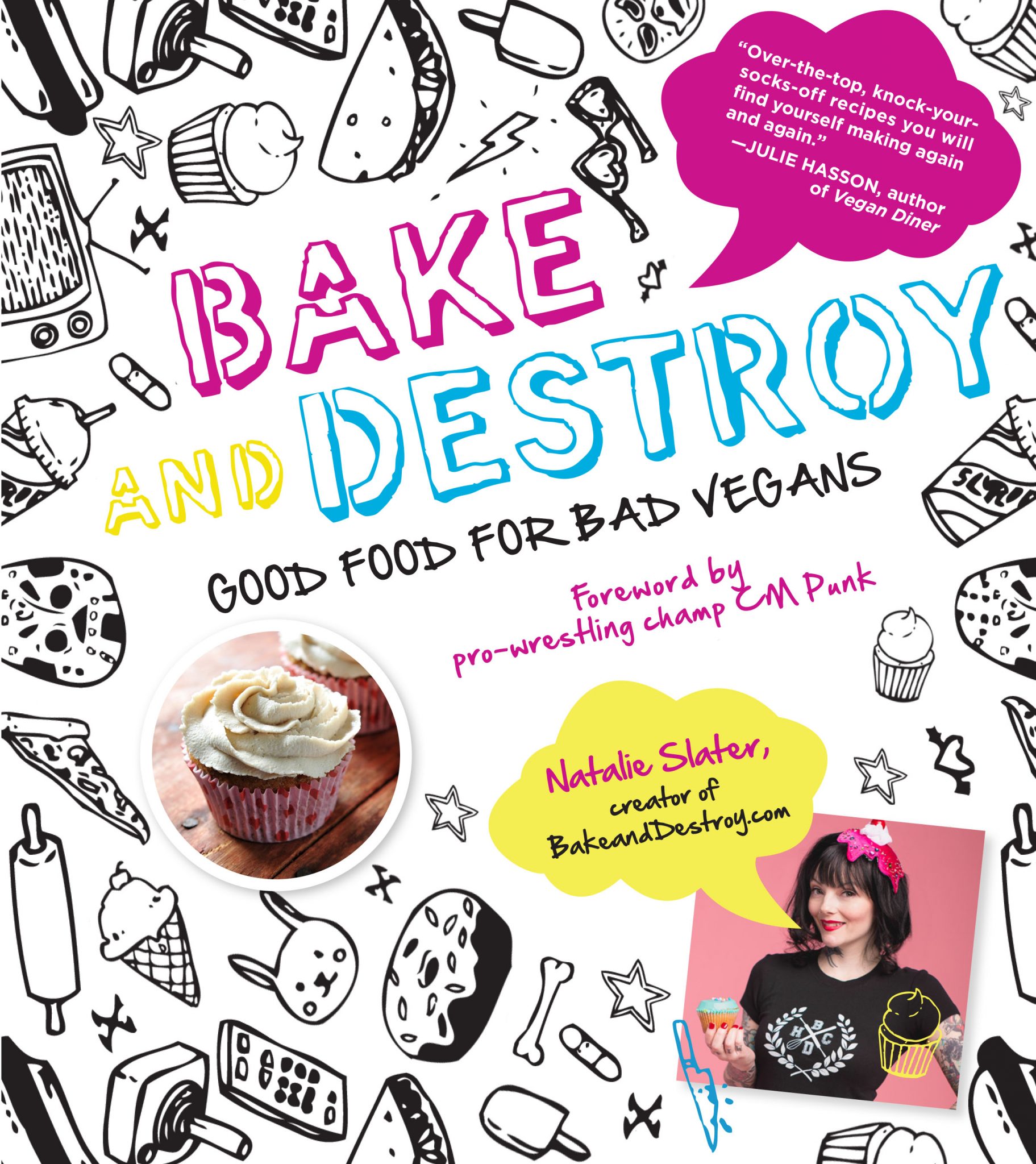 Natalie Slater, author of the Bake and Destroy and creator of BakeandDestroy.com, has mastered all of your favorite sweet and savory dishes while adding her own vegan twist to each one! Be sure to check out her blog here as well as her cookbook!
Taco Lasagna
In third grade I used to spend all my Scholastic money on Garfield books. It bummed my mom out, but those books taught me two important life lessons: lasagna is awesome and Mondays suck. I don't know Garfield's opinion on Taco Lasagna, but something tells me the layers of mushrooms, corn and spicy Nacho Chee-Zee Sauce would earn this dish a furry orange thumbs-up.
Serves 8
Ingredients
FILLING:
2 teaspoons oil, for pan
12 ounces (53 g) button mushrooms, stemmed and quartered
1 clove garlic, minced
½ teaspoon salt
Freshly ground black pepper
2 (15-ounce [425 g]) cans black beans, drained and rinsed
1 ½ (15-ounce [425 g]) cans corn, or 3 ¼ cups (420 g) frozen corn
Nacho Chee-Zee Sauce (page 161)
1 (10- to 12-ounce [280 to 340 g]) jar of your favorite chunky salsa
8 soft flour tortillas
TOPPING:
Sliced black olives
1 avocado, peeled, pitted and diced
Juice from 1 lime
Directions
Preheat your oven to 400°F (200°C).
Make the filling: Heat the oil in a large skillet over medium-high heat, add the mushrooms and cook, stirring often, for about 7 minutes or until browned. Add the garlic, salt and pepper to taste. Remove from the heat.
In a medium-size bowl, mix beans, corn and mushrooms with the Nacho Chee-Zee Sauce.
Pour one-third of the salsa into the bottom of a 10-inch (25.5 cm) round or 9 x 13-inch (23 x 33 cm) oven-safe dish. Top with a layer of overlapping tortillas, similar to layering in lasagna noodles.
Top with one-third of the bean mixture, then one-quarter of the remaining salsa, and another layer of overlapping tortillas.
Repeat with another third of the bean mixture and more salsa, and top with more tortillas.
Finally, add the last third of the bean mixture and half of the remaining salsa, and top with tortillas.
Pour the remaining salsa on top and bake for 30 minutes. Let cool for 10 to 15 minutes.
Toss the avocado with the lime juice, then top the baked lasagna with the avocado mixture and olives. Slice and eat!