Happy National Wine Day! Recently, our team here at eco18 went wine tasting! But this wasn't just any wine tasting. This was an organic and biodynamic wine tasting. Pesticide free!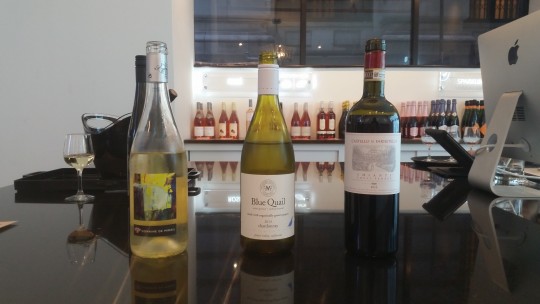 We headed over to Simply Wine NYC at happy hour and cheers to the week ahead!
The three organic wines they had for us were:
1.Domaine De Mirail White Blend
Light, fruity and crisp. A refreshing white wine. Aged in stainless steel, as opposed to oak, and certified organic. Domaine de Mirail's family name is tied to vineyard cultivation as early as the 1400s! Now, the wine is organically farmed and produced by Charles Hochman and his son.
Made by winemaker Guinness McFadden who has been growing grapes organically for over 40 years. This chardonnay is unlike any chardonnay we've ever tasted before, partly because the aging process was done in stainless steel, like the previous wine listed, taking away that buttery taste chardonnay generally acquires from being aged in oak. Lighter and less yellow than most, offering a crisp acidity with peach notes. Certified organic as well.
3.Castello Di Farnatella Chianti
Organically farmed and hand-harvested. A great red wine. Not too heavy, and not too dry, with a complex after taste. The farm this wine is produced on is owned by the Gelpke and Goldschmidt families who dedicate their lives to creating quality wine, olive oils and cheeses.
What's your favorite organic wine out there? We're always up for trying more!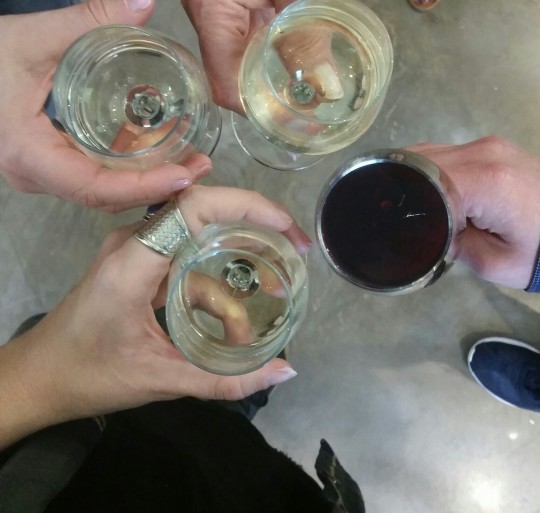 Cheers!