There is a season for everything, and February is National Wedding Month! While that might seem like an odd month for that holiday (most weddings are in June, August, and September), it's one of the biggest planning months for weddings. Since most proposals happen over Christmas and New Year's Holidays, the biggest surge in planning happens in, you guessed it, February.
I'm at the age where literally every human I know is getting married -averaging five weddings a year for the past three with no end in sight- so I proclaimed myself the Eco18 resident wedding expert (you're welcome). And for all of you in the midst of February wedding planning madness, I'm here to share some eco-friendly wedding tips to make your perfect day a little greener.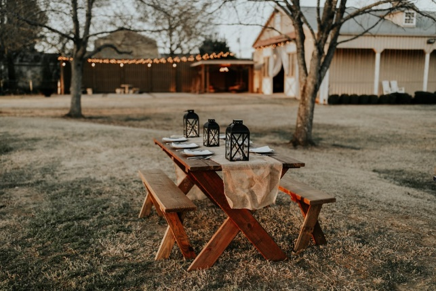 The Venue
Choosing your venue is the first step in the wedding planning process (half the battle is choosing the date!). If you want to truly lessen your carbon footprint, getting married outside is the best option. This way you and your guests aren't contributing to the costs of electricity, air conditioning, and other amenities that an indoor venue would bring. Farms, vineyards, hilltops, and beaches make great outdoor venues. Even refurbished barns have been gaining popularity due to their modern conveniences of indoor plumbing.
If getting married outside won't work for you or your guests, there are also a number of eco-friendly hotels that can accommodate wedding parties, creating a unique experience for both you and your guests.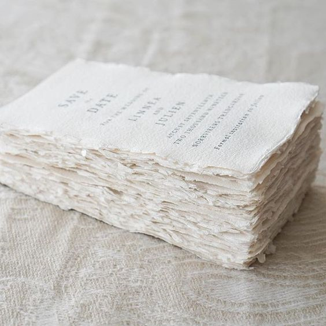 The Invitations
Paper invites are huge contributors to paper pollution. While it's still considered a faux pas to send paperless invites, save-the-dates, wedding showers, and rehearsal dinner invite can all be sent digitally. For the invitation itself, there are lots of neat options: some are made from recycled paper, others are made from sustainable materials like bamboo or cotton. There is even a company that makes plantable, yes, PLANTABLE cards. Botanical Paper Works embed their card with seeds so you can plant it later. How cool is that?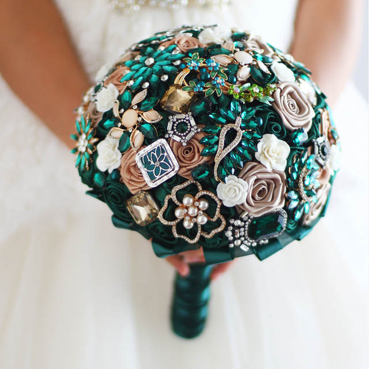 The Flowers
Believe it or not, not all flowers are organic. Many companies use pesticides to keep insects away from flowers, and making sure arrangements are poison-free is a concern. The Boqs Co. ships flowers within two days, saving on refrigeration costs and they are pesticide-free. There are also companies like Rebloom or Repeat Roses that will pick up your arrangements when the ceremony is over. If you're not into flowers a brooch bouquet, an arrangement of silk stems or a bundle of farmer's market fruits and veggies are great options that all can be reused later!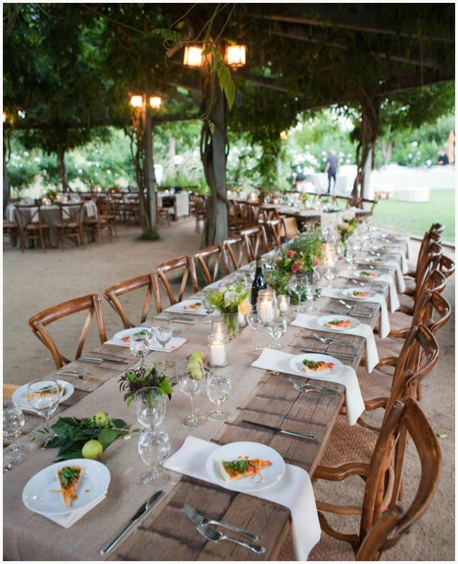 The Food
The most important part of any wedding (remember, I'm the expert) is the food! The farm-to-table movement is in full swing, meaning it's more accessible than ever to source healthy, earth-friendly food. When bought directly from growers, the food needs less time in the fridge and less packaging to stay fresh, so you're being especially kind to Mother Earth, too. And if the food is coming from a shorter distance, there is less fuel needed to transport it. Check with your caterer to see if they work directly with growers or reach out to farmers in your area to see if there is a collaboration that can be set up!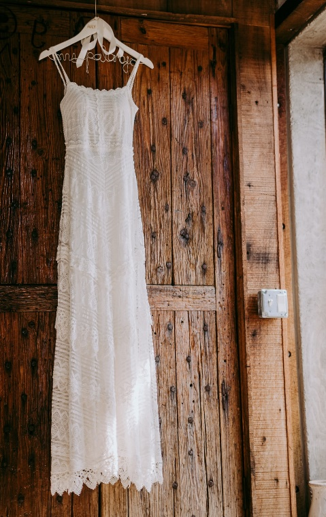 The Dress
Ok, the bride may disagree with me on the most important aspect being the food… she might suggest (nicely) to me that it is in fact, the dress.
Re-wearing a dress (like a mother or grandmother's dress) is a great and sentimental way to get more life out of a wonderful dress. If mom's dress is a little too 1985 for your liking, you can have seamstress alter it, or find another vintage dress that's calling your name. You can also buy or rent pre-worn gowns, which are great options for people looking for a dress that will be loved again and again. If you prefer to wear a brand-new dress, try to find a designer who uses sustainable fabrics (like organic cotton, silk or hemp), such as H&M's eco-conscious wedding collection or Reformation.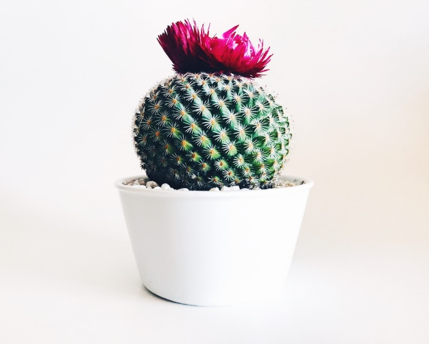 The Favors
Look for plantable favors like potted saplings, herbs or succulents. If a lot of your guests are traveling, keep in mind that they probably won't want to pack a pot of soil into their suitcase, so consider biodegradable seed packets if you're committed to the plant route. Or, go edible. Look to local businesses like coffee houses for a bag of their signature beans, candy shops for chocolate bars (easy on the paper wrapping) or jams in reusable glass jars from an orchard.
For a totally different option, go for a charity donation. Put information on how and where to donate on the tables.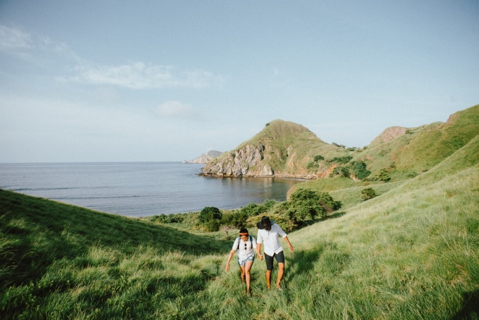 The Gifts
There's pretty much an eco-friendly option for just about everything you might normally think to register for. Pay close attention to where items are made and what materials are sourced. Consider items like organic bedding, cloth shopping bags, reusable bamboo plates, and natural kitchen and bath products. If you'd rather forego a traditional registry altogether, consider asking for a charitable donation to go toward a green organization or register for part of your honeymoon in lieu of traditional gifts.
Your eco-friendly wedding will surely impress your guests, and maybe have them think twice about how they impact the environment.
In the meantime, I'll be checking my e-mail for your digital save the date, and my mailbox for my plantable invite to your green wedding!