The Space for Advocacy in Nature
Innovation and rebelliousness characterize the story behind the international natural beauty brand Dr. Hauschka Skin Care, Inc., a company that started developing medicines without using alcohol as a preservative in the 30s. After seeing the demand for his preparations, Dr. Hauschka established his company in 1935. He opened subsidiaries in Vienna and London, and after a ban by the Nazi Party and his imprisonment, the company relocated to Bad Boll/Eckwälden, Germany. We interviewed Martina Joseph, CEO of Dr. Hauschka Skin Care, Inc. for our eco-maven, 18 questions this month.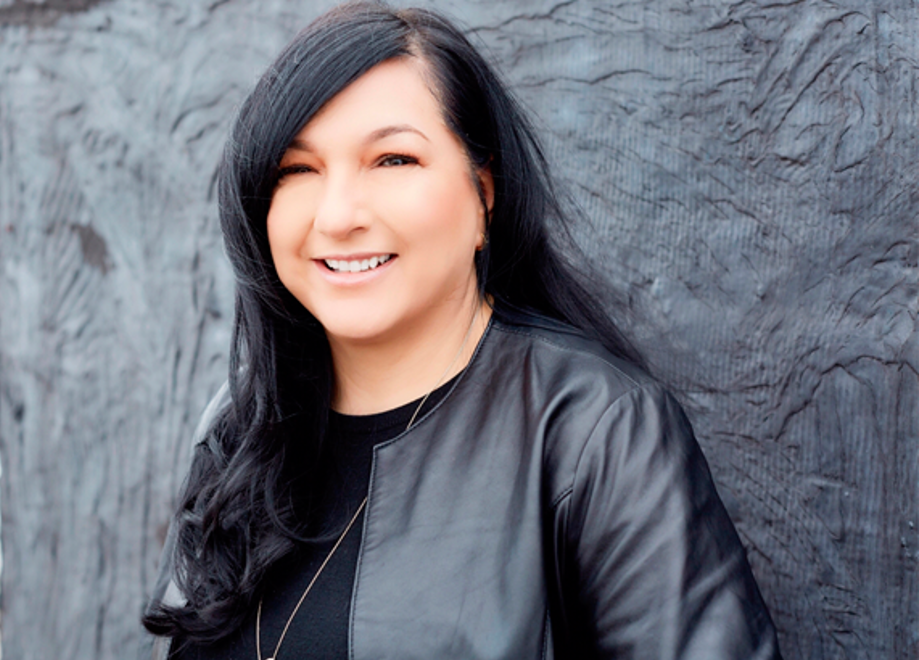 1. When did you start working with Dr. Hauschka Skin Care, Inc.? I have been working with the company since October 2016. I started my career at Chanel where I spent close to 10 years. I also worked for brands like Bobbi Brown and Dr. Perricone.
2.      With over 20 years of well-known brand-building experience, what made you shift into the natural beauty space? Prior to working at Dr. Hauschka Skin Care, I worked with Jurlique, as well as with Bono and his wife (Ali Hewson) on their Nude Skincare brand, which was innovative in the natural space in terms of its ingredients. But my cultural upbringing—my Mexican-American mother really believed in homeopathic care—made me very open to taking a more unconventional path. So, when the opportunity presented itself for me to merge my passion for this business and the unique way I lived my life, I was ready. I always shopped organic, natural, and even went to co-ops before people even knew what they were – it was a little bit of lightning striking.
3. When and where was the company founded?
Before, Dr. Hauschka Skin Care the company exclusively developed natural medicines, but, it was always in Dr. Hauschka's mind to complement his medicines with a natural skincare line, which he was able to launch in 1967 with the help of esthetician Elizabeth Sigmund. The primary objective was to develop skincare products that support the skin in its natural activities. They were based on natural substances, which were altered as little as possible. The aim was to create gentle, supportive skincare. In subsequent years, Dr. Hauschka Classic Treatment was introduced to the market, rapidly setting the standard for other companies that entered the natural skincare segment as we know it today.
4. The company's structure is very interesting, could you explain that further?
In 1986, Dr. Hauschka Skin Care, Inc. formed a foundation with very specific intentions. The foundation owns 100% of the company which develops and manufactures two brands of products: the homeopathic medicines that are grounded in the philosophies of Dr. Hauschka and Dr. Rudolf Steiner, and the skincare cosmetics and color line. The company does not fully exist to fulfill the idea of profits. As an organization, you can channel your profit into a way that can foster both an entrepreneurial framework that also supports the individual development of people that work in the company, and at the same time facilitate opportunities to work beyond your four walls. There's a commercial framework that also contains a very large charitable element, which allows us to help communities to set up; whether this is for their own farming mechanisms, or by teaching them about biodynamic farming. The foundation has mastered the art of creating opportunity within opportunity among people and their families. It's a very interesting concept.
5. It would seem that the company was founded on principles that many brands today are touting as if they're something new…what are your thoughts on that? Dr. Hauschka Skin Care, Inc. is uniquely structured to make decisions that are in line with Dr. Rudolf Hauschka's original mission of supporting the healing of humankind and the planet. Moreover, the company has found a way to continue navigating towards its true north, which is powered by principles. We do not put profit over people, but that requires us to act very responsibly with all the decisions that we make, not just today and tomorrow, but also for the long-term future. The company has been self-propelled for 84 years, so it's our responsibility collectively to make sure that another 84 years happen and that we are able to sustain the idea and the vision that we have had since the beginning. It's exciting to see other companies following in our footsteps and sharing a mindset that the end game isn't to be sold to the highest bidder or to make the most profit. There is a sense of responsibility for the world we live in, and that's not just the environment, it's the human element too. So, it's good to see more companies are embracing this.
6. "Greenwashing" is becoming more prevalent as brands look to tap into climate change conversations. How do you communicate the authenticity of your brand to consumers who may not know you? What we do is that we try to align with like-minded partners. Our messaging has been the same for over 84 years because we don't feel compelled to change our message about who we are, how we farm and the way we work with our supply chain. Although we don't grow everything ourselves because it's not possible anymore, we do have an incredible supply chain team. We go to every location and we don't make any assumptions as we understand how things can get easily confused in supply chains. We try to develop this individual relationship with everybody we are sourcing from so we understand the integrity of our supply chain from the ground up. We believe that most companies speaking about natural or clean ingredients forget the most critical piece, which is sourcing, because if you don't start with the right sourcing then your supply chain falls apart as you get closer to the end product, and further away from what's natural and what is technically clean.
7. What kind of testing do you do to your products? We are Demeter certified in our farm in Germany, and we try to maintain that same standard with our suppliers. We also work with people that practice wildcraft harvesting as they understand how not to deplete certain ingredients that are truly only available wild in nature. They really understand how much yield is appropriate.
8. "Natural" is open to many interpretations – how do you describe it in relation to the Dr. Hauschka products? Natural, especially in the USA, is so far behind compared with Europe and Canada. The idea that there's advocacy in nature has been part of my DNA because of how I was raised. I took a step into a space that aligns with not just my idea of how you care for your self, but also with an approach from a social moral perspective. It's a very interesting dynamic, that in a space that is all about consumption, the Dr. Hauschka brand has stayed true to the fundamentals of who we are, how we farm, how we produce and how we source ingredients. For us it's not a trend, it's the only way we can operate and for 50 years we have maintained the ideals, the standards, and the credibility. Now that "natural" is a formidable category, we are very proud to be a part of it.
9.      At a recent presentation at Good Housekeeping's Raise the Green Bar, we were very intrigued by the "garden" where all your herbs and botanicals are grown. Could you tell us more about it — where is it?  Dr. Hauschka's global office is in Germany, in the small town of Eckwälden, which translates to "age of the woods." The company has been there since 1953 when the medical lab moved there. It is also where Dr. Hauschka started the biodynamic herb farm. The biodynamic 11-acre farm is behind the original company building and more than 150 different plant species flourish there. Six gardeners using biodynamic methods tend the garden, making the soil fertile and crumbly. Compost created within the garden improves the soil's structure and promotes the healthy growth of the plants. Their leaves, petals, fruits, and roots are manually harvested year-round. Even the seeds that develop into cultivated seedlings for 25,000 young plants come from the garden.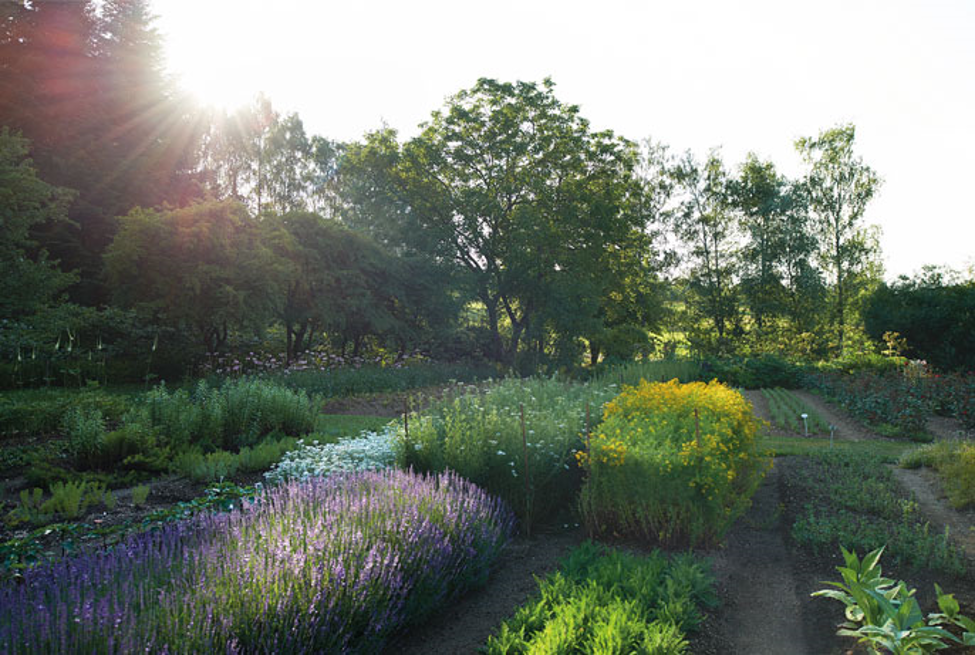 10. Where else around the world do you source? Aside from Germany, and thanks to their global projects, Dr. Hauschka Skin Care sources raw ingredients from many different places around the world. Our criteria when choosing partners is that they employ biodynamic farming methods, and in many cases, we actually teach them biodynamic techniques. Some of the countries we source from include Afghanistan, where for example we partnered with a man who was trying to find a way to give orphans from the war some kind of trade. We taught him how to farm beautiful roses, and he now sells them all over the world. There are also projects in Kenya, where we source our macadamia nuts and oil, as well as in South Africa, Turkey, and Bulgaria.
11. What's the difference between a tincture and an extract? A tincture is a concentrate of an herbal extract. The plant is soaked in a liquid solvent – most often either alcohol or a mix (alcohol is considered a good solvent as it can pull the plant compounds into a solution). After soaking for several weeks, the liquid absorbs the properties of the herbs. The mother tincture is really how the ingredients are pulled out from the plant. We have mother tinctures that are years and years old, and the quality and power of them can stay potent for many years. An extract is that herbal extract dissolved in a non-alcoholic solvent (such as water, vinegar, glycerine, etc.)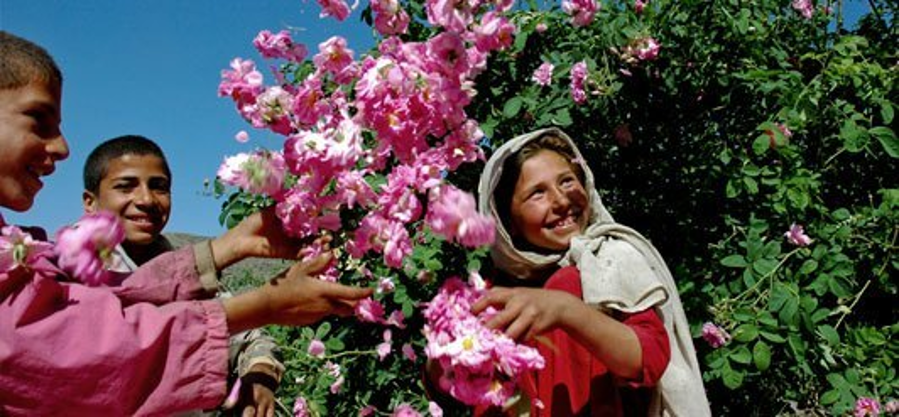 12. What makes your rose oil different from other brands? The biggest difference between Dr. Hauschka rose oil and any other is that the quality, the purity and the cleanness of the rose petals are of the highest standard. Using a biodynamic process is very different because traditional farming takes from the earth, whereas biodynamic farming puts back into the earth. And no, roses from biodynamic farms do not grow faster! They grow really healthy and sustainably. Our rose oil is either organic or biodynamic, and we have partnered with Turkey, Bulgaria, Afghanistan, and very recently with Ethiopia. The human component is also a differentiating factor. Our farmers are our greatest resource, and their success is our success, so Dr. Hauschka Skin Care, Inc. often gives purchase guarantees and low-cost loans to farmers, employing our founding principles of not putting profit over people
13. When was your cosmetic line introduced? Natural color lines have traditionally been challenging to produce. The full-color line was first introduced in 1999, and prior to that, the company used to sell three mascaras and a few lipstick colors. But they re-launched their current color collection in 2017, with a little bit of modernization. The formulas are still super clean, the pigments are beautiful and incredible, 100% natural. They expanded the offering in a robust amount of accounts, and are now in almost all Whole Foods, Pharmaca, and all the big co-ops so consumers have the opportunity to try all the products, not just the skincare. We really look at the colors as an extension of the skincare line.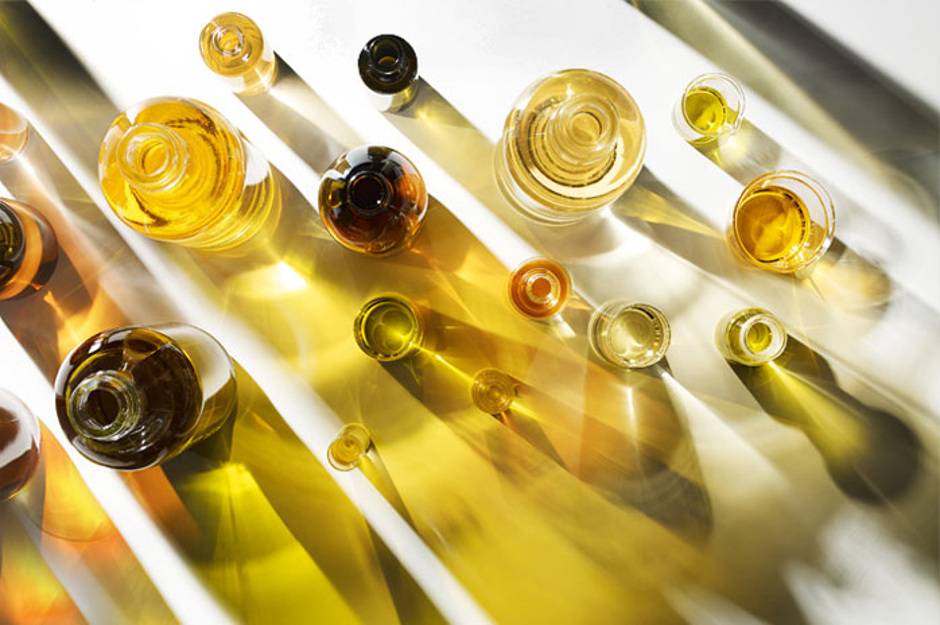 14.     What is your best-selling product? The Rose Day crème, this is the number one global selling product. The level of hydration is huge.
15.     Beauty is a very competitive market, it seems now the buzz is all around Indie Beauty, what are your thoughts on that? The one thing I love about Indie Beauty is that it embraces the idea that consumers – particularly women – are defining beauty in their own terms. Under this category, everyone is unique and everyone should find that space to be comfortable in their own skin. That's encouraging, especially for younger consumers. It is not only about YouTube videos anymore, or that you can transform yourself into a different person, you can be yourself. This is exciting because it's an indicator of what's on the horizon in the industry.

16.     Tells us more about The Giving Garden? The Giving Garden is part of our loyalty program, it's sort of a digital garden at our e-commerce space. It not only rewards you with beautiful experiences but also gives back to the community. When consumers make a purchase, they earn points. For every purchase made, Dr. Hauschka Skin Care, Inc. donates a meal to the Food Bank of Western Massachusetts and Supermarket LA. Both organizations are trying to serve the food gap, while the company's goal is to fill in the gap with healthy produce and things that will normally come from a farm. We have provided over 150,000 meals in a year, and we want to build on this, the response has been powerful. The program launched in December 2019, in response to the need to help people to really engage in the communities they live in. Part of the effort includes teaching families to have a vegetable garden or something that can help provide for their own table.
17. How do you see the future of sustainability worldwide? Environmental concerns will bring more engagement. More and more people are demanding to do things better. Demand for change will start to evolve and it will cascade into many types of businesses: skincare, ready to wear clothing, furniture, and many other disciplines. Younger people – who are unapologetically bold – or those with different mindsets, will demand companies align with their social morals.
18. What's next for the brand? In the next 10-15 years, we will continue leading the category. We will improve in every way we can, and will maintain biodynamic farming as the benchmark of how you truly source sustainable natural ingredients. We will be a brand that comes top of mind quite easily—almost a household name if you will because natural will continue to be this monumental movement that is intersecting with lifestyle. I think that we will be a fully integrated lifestyle brand, because of the approach to our business, how we engage with our employees, and how we are fully grounded in our principles of farming and sourcing.