This is the one time of year when baking is really fun. There are so many pretty cookie cutters available, let your imagination take over!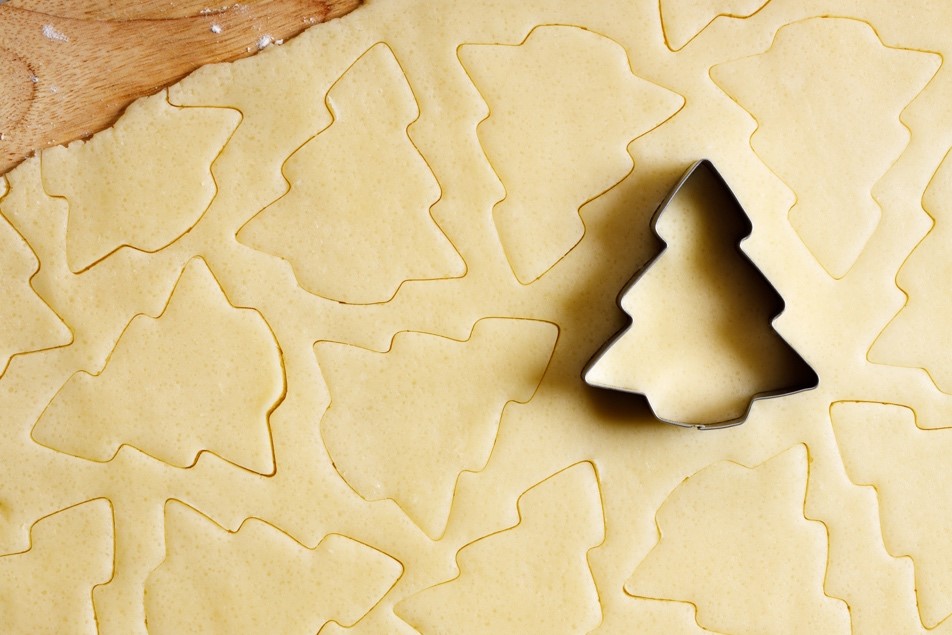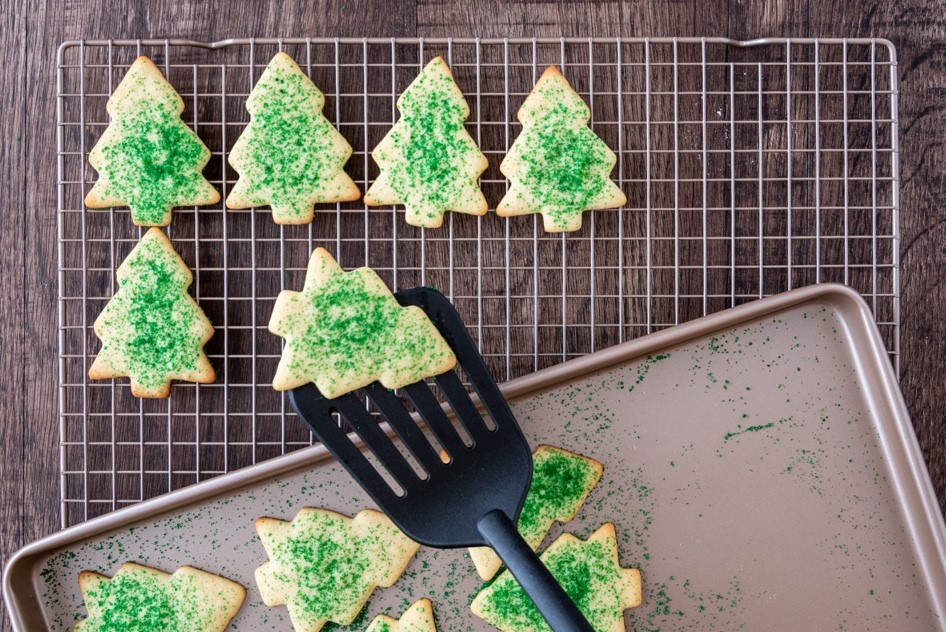 SUGAR COOKIES
3 cup all-purpose flour
¾ tsp baking powder
¼ tsp salt
1 cup unsalted butter, softened
1 cup of sugar
1 egg, beaten
1 Tbs milk
Powders sugar for rolling out the dough
Sift together flour, baking powder, and salt. Set aside. Place butter and sugar in a large bowl of an electric stand mixer and beat until light in color. Add egg and milk and beat to combine. Put mixer on low speed, gradually add flour, and beat until mixture pulls away from the side of the bowl. Divide the dough in half, wrap in waxed paper, and refrigerate for 2 hours.
Preheat oven to 375 degrees F.
Sprinkle surface where you will roll out dough with powdered sugar. Remove 1 wrapped pack of dough from refrigerator at a time, sprinkle rolling pin with powdered sugar, and roll out dough to 1/4-inch thick. Move the dough around and check underneath frequently to make sure it is not sticking. If the dough has warmed during rolling, place cold cookie sheet on top for 10 minutes to chill. Cut into the desired shape, place at least 1-inch apart on a greased baking sheet, parchment, or silicone baking mat, and bake for 7 to 9 minutes or until cookies are just beginning to turn brown around the edges, rotating cookie sheet halfway through baking time. Let sit on baking sheet for 2 minutes after removal from oven and then move to complete cooling on wire rack. Serve as is or decorate as desired. Store in an airtight container for up to one week.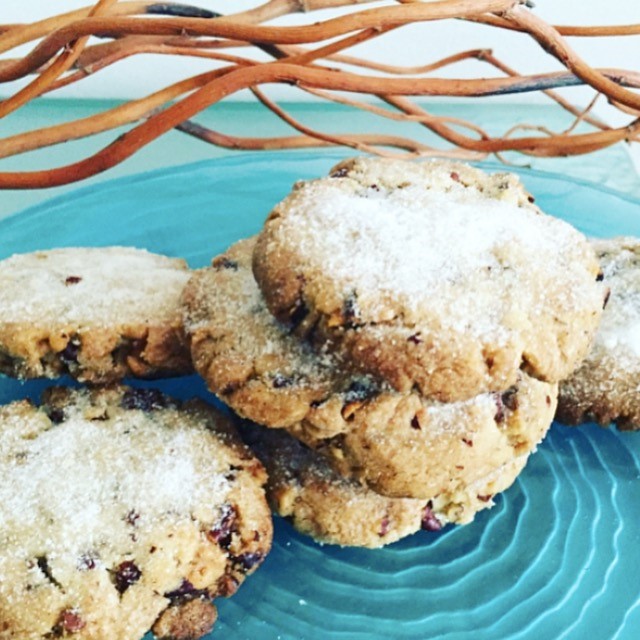 BUTTER PECAN COOKIES
This is one of the most deliciously, melt in your mouth cookies recipes we have ever tried!
Makes 12 cookies
¾ cup pecans
½ cup (one stick) unsalted butter, room temperature
⅓ cup sugar, plus more for coating
1 tsp vanilla extract
1 cup KAMUT® all-purpose flour
1 pinch of salt
Preheat oven to 350 degrees.
On a baking sheet, toast pecans until fragrant, about 6 minutes. Let cool completely; finely chop.
With an electric mixer, cream butter and 1/3 cup sugar until light, about 1 minute. Beat in vanilla, salt, and flour, scraping downsides of the bowl, just until the dough comes together. Fold in pecans.
Separate dough into 12 pieces; squeeze dough to shape into balls. Roll in sugar. Place, 3 inches apart, on a baking sheet. Gently flatten with the bottom of a glass (reshape sides if necessary). Sprinkle with sugar.
Bake until golden brown, rotating sheet halfway through, about 15 minutes. Sprinkle with more sugar. Cool cookies on a wire rack.
HAPPY HOLIDAYS!!