Happy Earth Day!
This past weekend the Eco18 team attended the annual NYC's Green Festival which took place at the Javits Convention Center. The event is always a great place to talk with companies, brands, services and non-profits that came together to continue to educate about "Green Living". New York City has some fabulous green spaces and each year, the Green Festival just adds more ideas and ways to make the city a green and more sustainable place for everyone
We had a great time talking with the brands on display and getting ideas to incorporate more eco-friendly and sustainable brands and practices into our city lifestyle.
Some of the brands we really liked: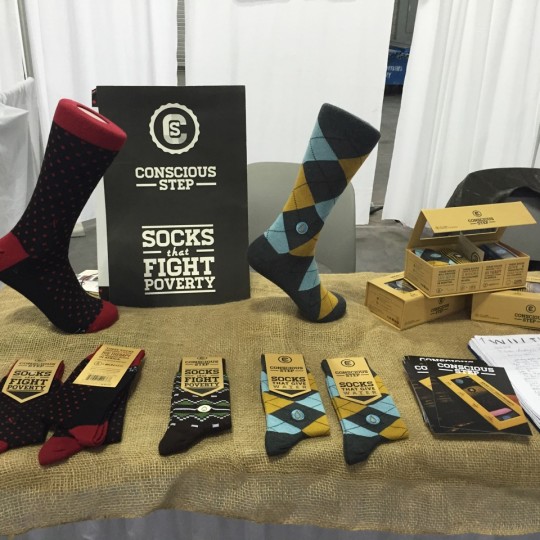 Conscious Step…every pair of really cool socks is partnered with a first-class nonprofit, providing a quantifiable impact. Visit ConsciousStep.com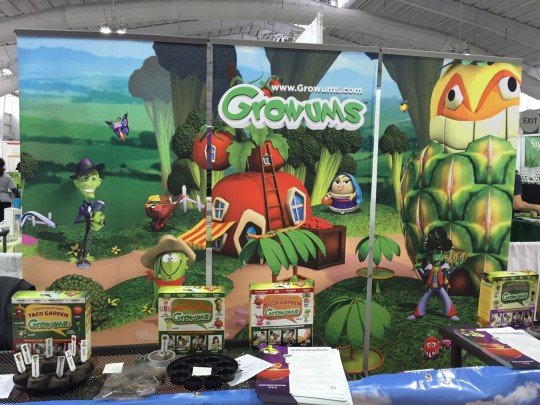 Growums.com was a revelation! A really fun way of educating kids (and grown-ups too) about how to grow herbs and veggies. Growums is a complete garden-to-table program create for kids, with themed garden kits supported with online educational programs!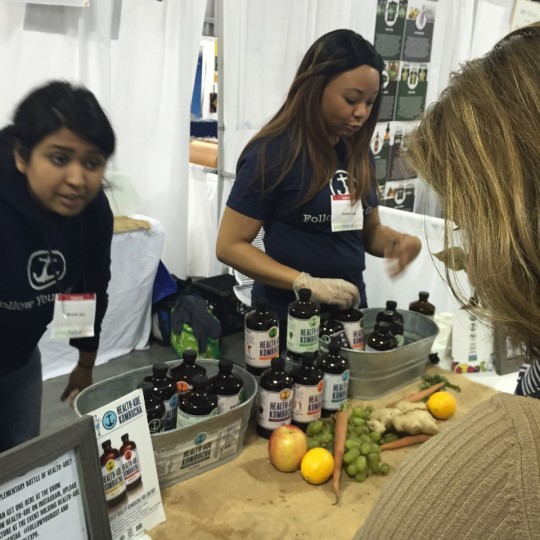 Health-Ade sparkling Kombucha. Hand-crafted in small batches, organic and absolutely delicious. So when they asked what kind of Kombucha we wanted to try, we said refreshing. They said, it tastes like champagne…OMG they were right!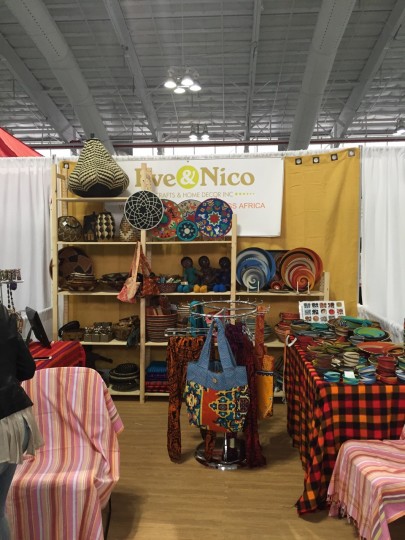 Eve and Nico Crafts and Home Décor encourages the ongoing development of the empowerment of women by creating diverse markets for their goods. The beautifully crafted items are a joy to behold. Showcasing the unseen and eclectic beauty of various cultures through their skillfully hand made gift ideas, crafts, art, home décor, that display the different life stories of global communities.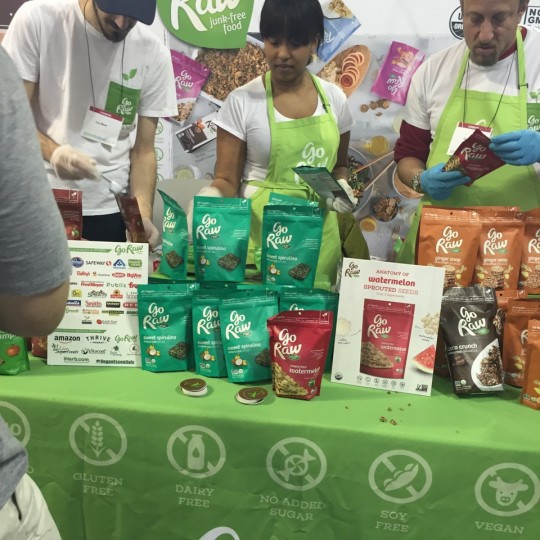 Go Raw... delicious, raw, truly living foods packed with nutrition, flavor and loaded with enzymes to help the body properly digest and assimilate food.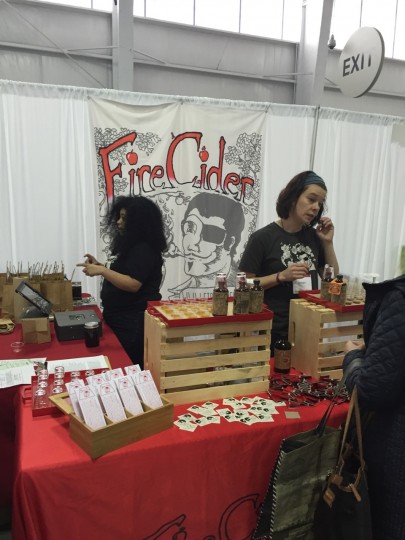 Fire Cider … yes, it is really fired up! It begins with the base of certified organic apple cider vinegar, with added whole, raw, certified organic oranges, lemons, onions, ginger, horseradish, habanero pepper, garlic and turmeric. This mixture steeps for 6 weeks at room temperature, to preserve the living vinegar culture and delicate flavors of the ingredients. Then they blend a generous helping of raw wildflower honey into the mix. The result is potent but balanced, offering layers of sweet, tart and spice—and a little bit of fire!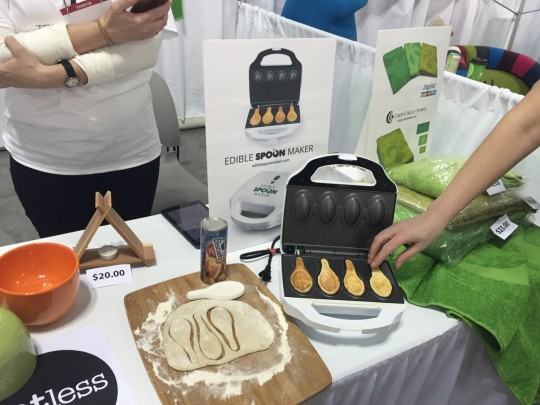 Edible Spoon Maker from Triangle Tree was a unique and compelling innovation. Have your spoon and eat it too. No fuss, no mess and a little snack on the side…ingenious! Great for the environment and a conversation starter if ever we've seen one! Within three minutes it bakes four edible spoons from store-bought or homemade dough.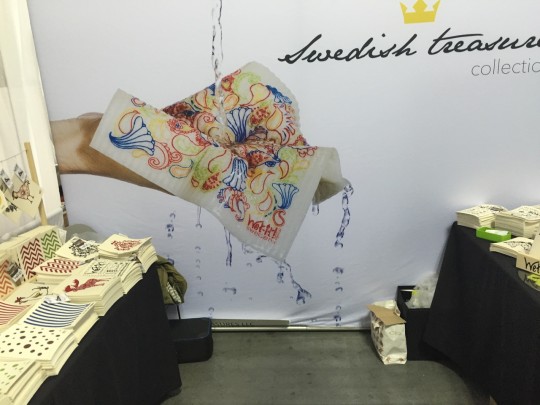 Swedish Treasures reusable cloths. The hardest thing to give up are paper towels, but these great looking, practical cloths may just be what we've been looking for. So easy to clean in a dishwasher, washing machine or microwave. Very stylish and long-lasting—up to six months!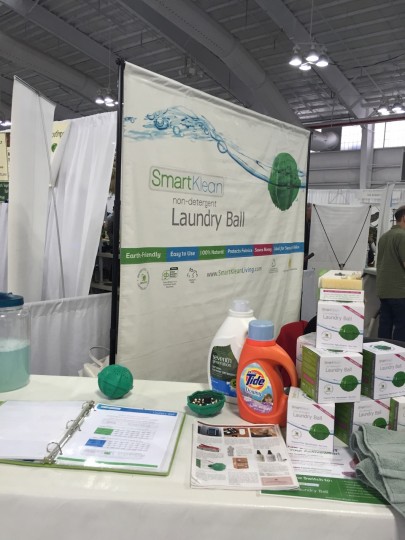 Smart Klean – Laundry Balls – intriguing! Clean laundry with no detergent?
It would certainly be great to get rid of all toxic chemical ingredients used in detergents. The SmartKlean Laundry Ball uses an innovative technology designed to clean fabrics through a physical process instead. On a molecular level, the water is entirely affected by its special mineral ceramics, removing dirt and residues from clothes effectively without the need of any harsh chemicals. Excited to try it!
Just a few of our favorite things…hope you like them too!