Living in a city like NY is amazing.  For me it means a lot of things are conveniently at your fingertips.  A drawback, however, is that sometimes space is at a minimum.  This is my first year in a Manhattan apartment during Christmas and I was originally worried about how I would fit a tree into our already crammed space until we came up with the idea of our own unique 'wall tree.'  I've been doing some research and we plan on creating ours this weekend but here are a few of the trees we'll be drawing inspiration from.
1. Ornaments galore
I love this one because displaying sentimental ornaments I have collected over the years is the most important part of a Christmas tree for me.  This is a great way to display them all without an actual, physical tree.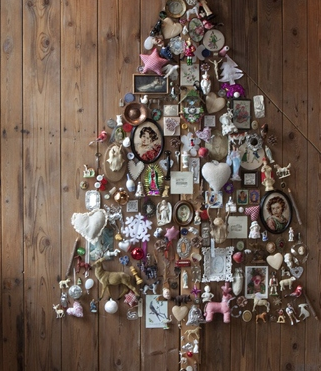 2. Go Rustic
This one is simple yet beautiful!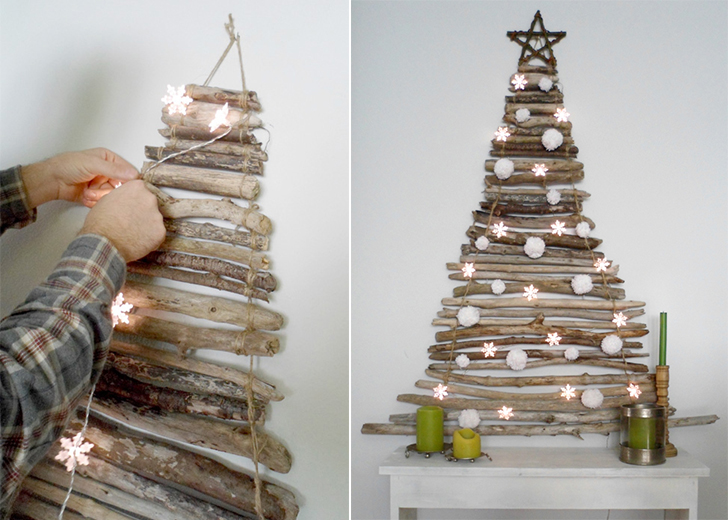 3. Stick ons
There are a lot of options online for stick-on trees.  Below are a few of my favorites adaptations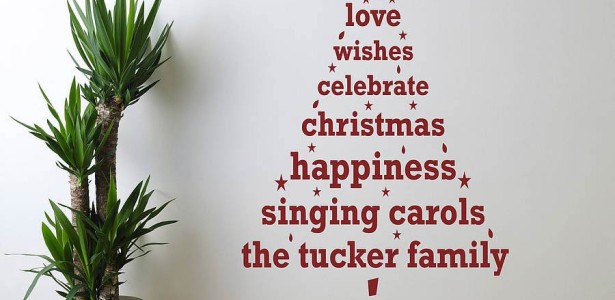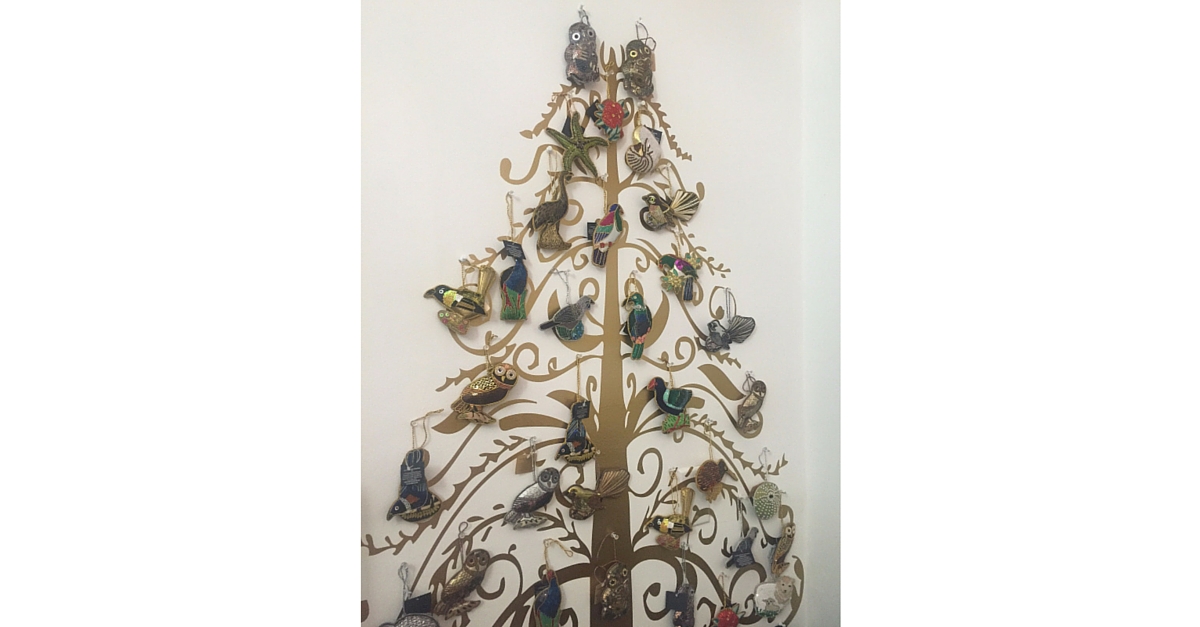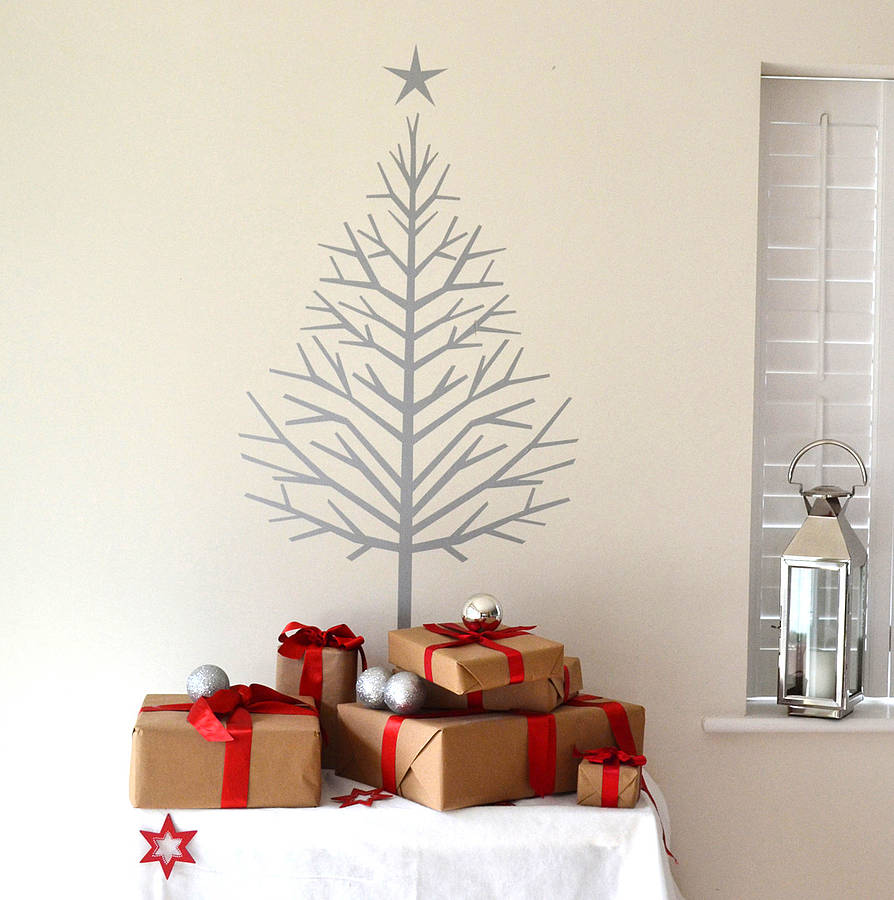 4. Advent
This is a fun play on an advent calendar.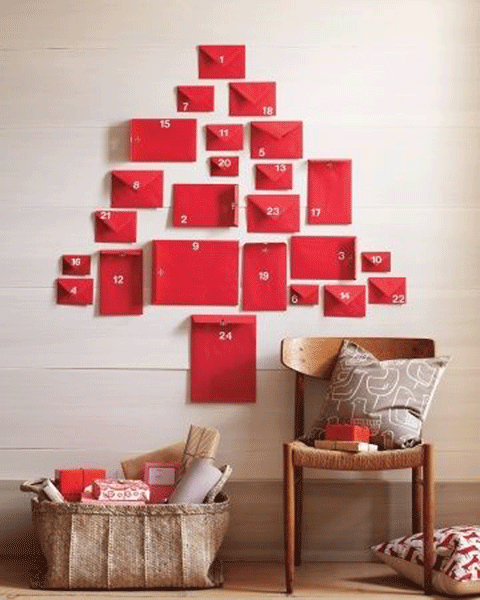 5. Garland or Lights Galore
Play with garland and lights for a fun take on the traditional!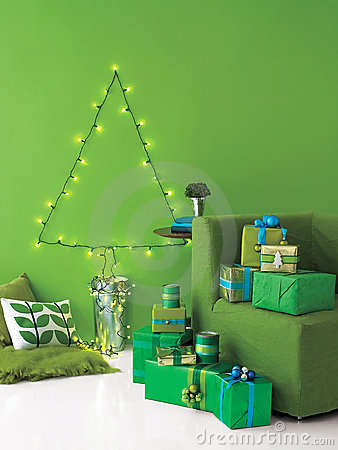 6. Washi Tape
Tape some washi tape up into the shape of a tree.  Simple and easy!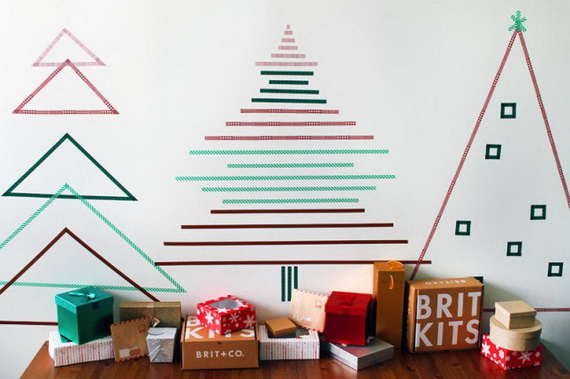 7. Reuse Palettes 
These are easy to find and repurpose!