Love and cherish by little ones and by those of us not so little, our furry family members dietary options are expanding at a fast pace. In 2019, everything is about personalized pet food choices, matching the pet's dietary restrictions, preferences and caloric needs.
While attending the Natural Products Expo West 2019, in Anaheim, CA this past March 6-9, I was able to witness some of the various products available in the market for pets, including fresh, organic and local production choices. Two companies called my attention.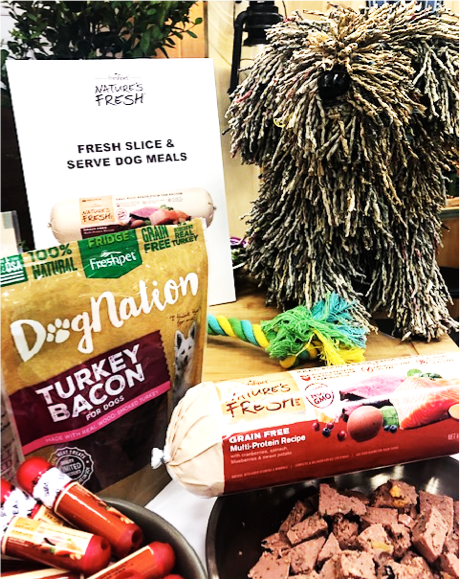 The approach of Freshpet is to be committed not only to do right by pets, but also by people and the planet. Whether it's carefully sourcing the ingredients or taking extra steps to ensure the highest quality in their kitchens, Freshpet is avid to revolutionize the way all pets are fed, using 100% natural farm raised poultry, beef, and fish, as well as fiber packed garden veggies and antioxidant fruits.
The variety of products made by Freshpet includes natural beef and chicken fully cooked and ready to serve burgers, making it easy for the owners and delicious for dogs. Also, available are healthy mixers made with 100% human grade, antioxidant-rich fruits, veggies and fiber-rich whole grains in a natural bowl. No preservatives or fillers. Easy to make stews grain free chicken for dogs and much more.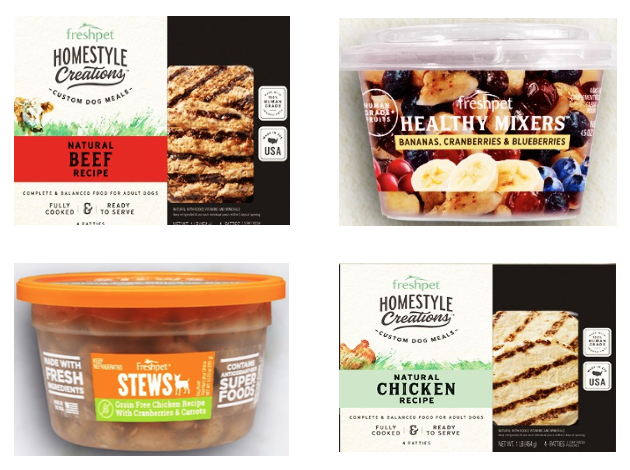 The gently food maker also have partnerships with shelters and rescues to increase their visibility and provide the pets in their care with the food and resources they need until they find their homes.
With a premise of "feeding your dog like you feed yourself", Portland Pet Foodis committed to producing nourishing, simple food made from the finest ingredients in the Pacific Northwest. Everything they use is sourced from local vendors, including USDA-certified meats, fresh vegetables, and whole grains.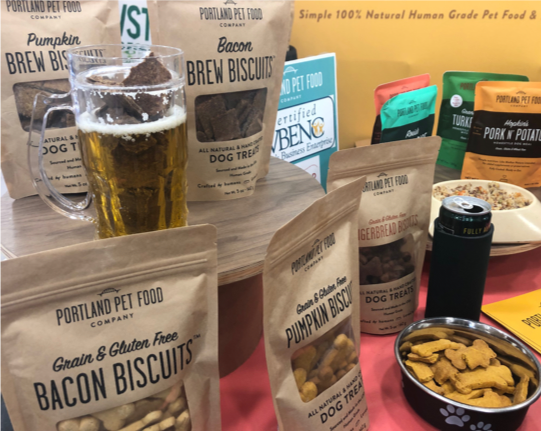 Their product line includes dog biscuits for every canine craving. From their classicBrew Biscuitsmade by mixing local spent barley from Northwest berries with all-natural peanut butter, to their Grain & Gluten Free Biscuitsgarbanzo been flour from Bob's Red Mill. They mix a large chunk of bacon or fresh organic pumpkin to create the perfect treat for dogs with allergies or a sensitive stomach. All biscuits are twice-baked in the oven to create a light, crunchy texture that's easy to chew.
Their sustainable choice is based on the use of only locally sourced ingredients, even repurposing the grains from local breweries. Also, their shelf-stable pouches use a fraction of the energy and CO2 emissions required for metal cans, and their treats are bagged in recyclable Kraft paper.
Weather changing brands or the type of your dog food always remember the importance of transition slowly so the impact is gentle on your pet.