Getting sick of swiping right on Bumble or Tinder and either not getting a response from your match, meeting and having your date look completely different than in their pictures or they are just completely boring and not your type? Well the newest innovative phone app for iPhone users Bark n' Borrow has found your solution to all those awful dates (well if you're a crazy dog lover it's a solution…sorry crazy cat ladies!)
The way it works is you create an account either being someone who wants to borrow a dog or an owner who wants a dog sitter a night or two a week or is gone from home and working a little more than they wished and want to give their pup a little more attention then they can give at the time. Owners then must include a photo of their dog, general information about the dog including size, behavior traits, training level, if they are friendly with other dogs, babies and a little personal description about the dog if wanted. Borrower's also include a photo, information about themselves, why they want to borrow or dog sit and their past experience with dogs.
After you have been approved by the admin team at Bark n' Borrow then you can begin browsing as you would on your typical dating app to find the cutest, fluffiest and sweetest doggie date you could ever dream of! From there you can instant chat with the owner to figure out a mutual time and place to meet and pick up the dog for maybe a few hours, a day or two. There is even a tab at the bottom of the app to choose if you would like to dog sit for a longer period of time where you can actually get paid!
I have only tried Bark n' Borrow once so far myself and I have to admit, it's way better than any dating app, who wouldn't want to spend the entire day with an adorable dog! I was lucky enough to watch the most precious poodle named Tallulah, we had an amazing time at the dog park, walking around the city and cuddling at night. It was pretty sad returning her to her owner the next day but since both Tallulah and I both had such a great experience we plan on meeting up again for a play date!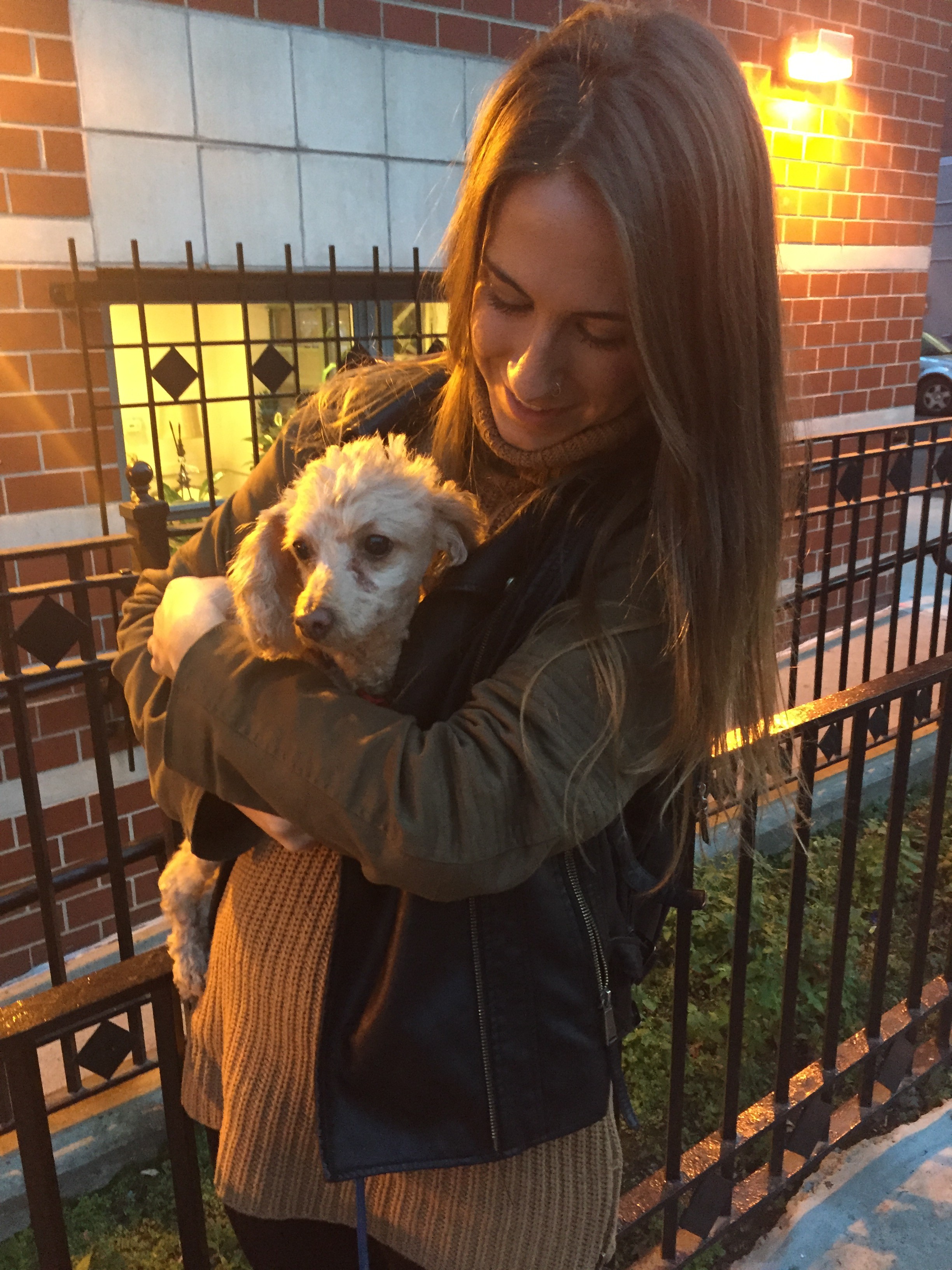 So maybe if you have had way too many bad dates lately and want a really good one, you miss your family dog back home and just want to some loving from a cute puppy, you want to pick up some dates at the dog park with a cute dog or maybe want to prepare to see what it would be like to have your own dog, then Bark n' Borrow is just what you are looking for!!