With the start of every holiday season, there's one thing you can always bet on, and no I'm not talking about over-crowded stores, pushy shoppers or sales associates who seem to mysteriously disappear (shh…) Today is all about ugly Christmas sweaters. Admittedly, I've never participated in this annual tradition (not exactly the best fashion moment if you know what I mean.) So, Eco18 has handpicked some of the best holiday sweaters to shop to make sure that not only are you prepared for your impending social calendar but that you sleigh and take home the crown for the ugliest sweater. Oh, and the best part is that you can repurpose the same sweater by adding a personalized touch (hello DIYers) so that it's different from the previous year. Making it the perfect sustainable option!
From Harry Potter and the Fresh Prince of Bel-Air to classic (and hilarious) novelty Christmas-themed knitwear we've rounded up an assortment of adorable (but you know, also ugly) holiday sweaters for you to throw on, put on the Insta, and put a little holiday cheer on the faces of your friends and family while you're at it. What's our personal favorite? Has to be a tie between a red jumpsuit featuring culottes and this adorable reindeer headband.
Here are eight of our favs below.
Want to try something other than a sweater this year? Try this holiday –inspired jumpsuit. Bonus points for the culottes design.
Available for purchase at Target.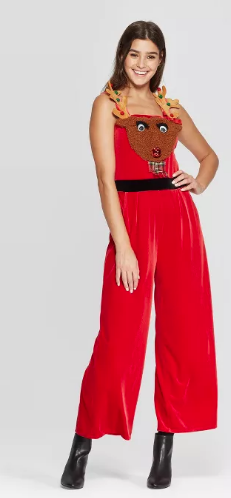 Ok, so I'm not a Harry Potter fan, but I'm actually in love with this sweater. Pair it with a pair of blue jeans and your good to go.
Available for purchase on Amazon.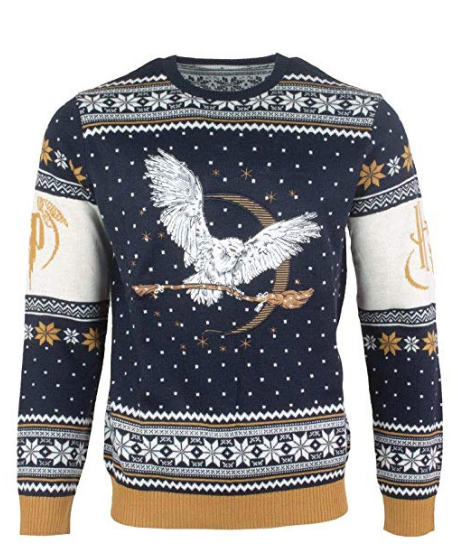 Cue the Carlton dancing meme! This holiday sweater is sure to get many laughs and you'll be the freshest at any holiday party. But, if you really want to win Christmas, you'll brush up on your Carlton dance moves ASAP!
Available for purchase on Amazon.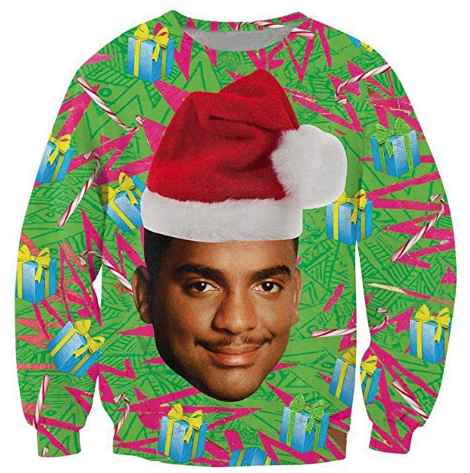 OK, it's almost offensive to put this in an "ugly" category because this sweater is just plain cute. With a cheery alpine ski motif, this sweater has us dreaming of hot cocoa, fresh snowfalls, and evenings by a crackling fire.
Available for purchase at Anthropologie.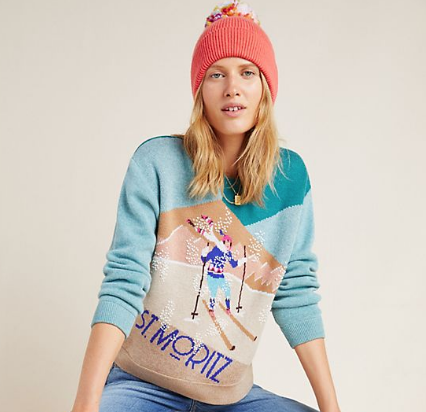 This sweater is giving me serious nostalgia! I was IN LOVE with the Fairisle print in High School and owned several pairs of leggings and sweaters that I kept on rotation at all times. Unfortunately, no one told me this should be reserved for Christmas! Available for Purchase at American Eagle Outfitters.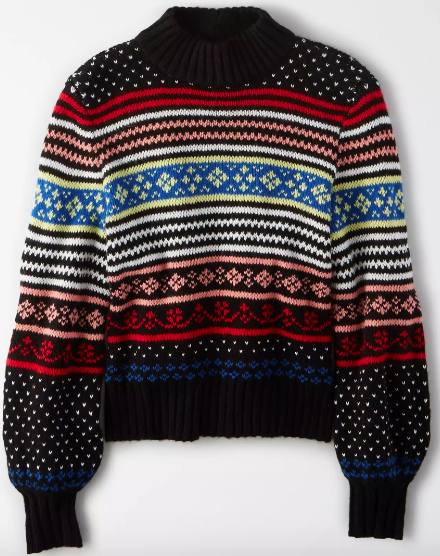 Last but not least is this cardigan from Tipsy Elves. This is not for the faint of heart. This women's sequin cardigan will add a tree-load of glitter to your wardrobe this season. We suggest toning the rest of your outfit down. Way down.
Available for purchase at Tipsy Elves.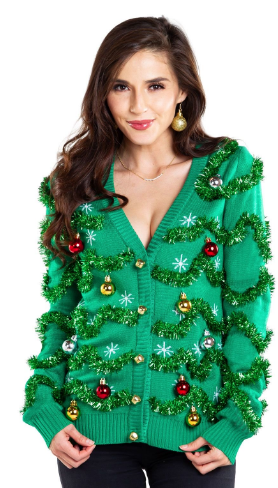 If you're like me, and ugly Christmas sweaters aren't for you, consider a festive accessory instead.
This super cute reindeer headband is the perfect addition to any outfit this holiday season.
Available for purchase at Forever21.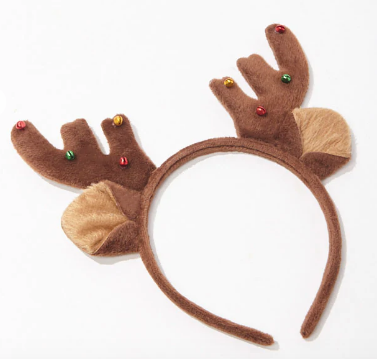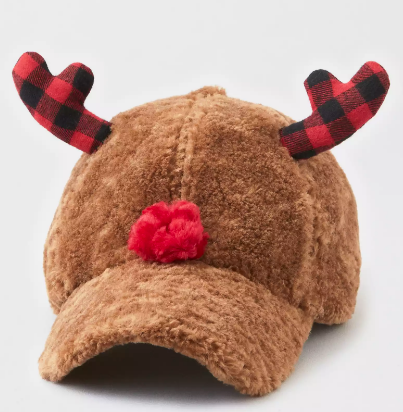 Not into headbands? Then this cozy baseball cap is perfect for you.
Available for purchase at American Eagle Outfitters.
Whatever it is that you decide to wear this holiday season, what's most important is that you take the time to slow down, relax, re-charge, and most importantly, connect with family. In the fast pace world that we live in today, it's easy to forget what matters most.
Happy holidays!