Although there's nothing new about the overall concept of secondhand shopping, a trend driven mainly by teenagers and Gen Z and promoted by YouTube and TikTok has taken the thrift shop market to another level. A regular practice among people since the 18th century where they typically reused clothing, passed it to siblings, and even use it to stuff furniture, is nowadays a $28 billion market worth -as of 2019- and is projected to double in the next 5 years, reaching $77 billion, according to the 2021 Resale Report.
Thrift shop's primary objective has been to help those lacking resources and give back to communities in need. With some of the most recognized thrift and donation stores, such as Goodwill and the Salvation Army, still leading the sector's sales, the 2021 Resale Report revealed that thrifting became a habit during the COVID-19 pandemic, driving 33 million consumers to purchase secondhand apparel in 2020. This comes as no surprise, considering that the access to online shops promoted by vloggers and social media influencers has also paved the way for the new consumption habit and is eye-opening to save money on fabulous items.
The tendency is expected to continue but especially through independently owned consignment stores and Depop shops.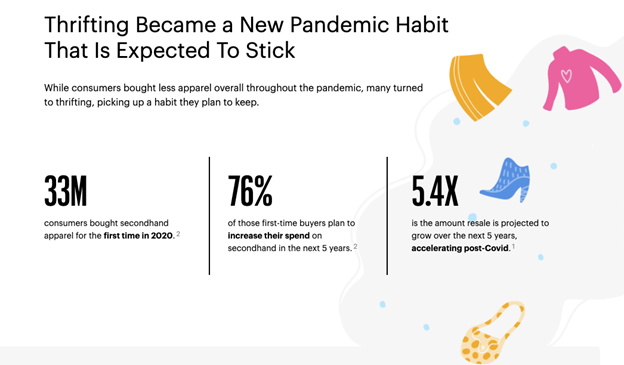 Whether clothing, furniture, or unique vintage items, buying secondhand has become more critical for those looking after the environment and the footprint of new vs. used items. In fact, the same resale report indicated that 1 in 3 of the "post-pandemic consumer" cares more now about wearing sustainable apparel than before the pandemic. But that's not the only motivator; the thrifting experience is what the new generation is loving the most from secondhand shopping.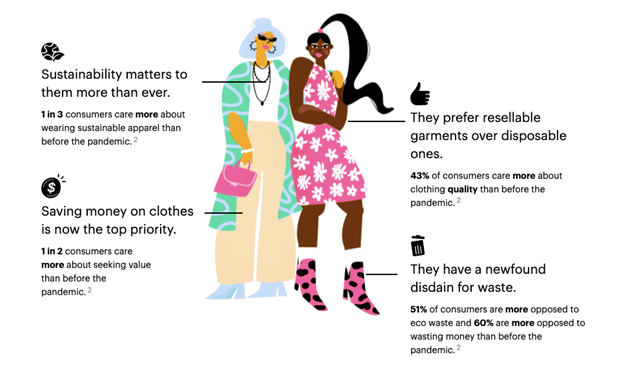 With the new way of thrift shopping expected to stay, this National Thrift Shop Day is observed every August 17, you can embrace the celebration by donating clothing to your favorite not-for-profit organizations and even volunteering at a thrift shop. Either way, let us know how you will be supporting your local thrift shops this year. Enjoy the hunt!