This article was originally published via Simply Scrub.
There are many products from various cosmetic companies in the world for you to choose from that are widely available in stores and online. This means you can afford to be picky when it comes to buying products that you're going to use on your skin. Everyone's skin is different and requires different care, but one thing is certain: exfoliation is a key component to beautiful glowing skin.
The market is flooded with skin products loaded with unhealthy chemicals, so it can be tricky to find products for the healthy-conscious consumer. Skin care manufacturers are forced to add artificial flavors, dyes, chemicals, and preservatives to prolong shelf life of their products. Many of these ingredients may cause irritation, inflammation, and allergic reactions. So, should reading labels and selecting the right skin product require a master's degree in biology?
Thankfully, the negative effects of additives and preservative chemicals in store-bought scrubs can all be avoided! In this article, you won't be making commercial-grade scrubs found in stores or the ones you have tried in the past, such as coffee, oatmeal, sugar, etc. Instead, you will learn about lesser-known scrub recipes with organic ingredients that you already have in your fridge. Each ingredient has four recipes you can try that will do absolute wonders for your skin. These proven recipes are effective for any skin type, and the components were given to us by nature itself! You don't have to head to the beauty superstore or go online to get your hands on these scrubs; you can make them yourself at home.
Remember! Always perform a patch test before you use any skincare, including the ones you make at home. Make sure you are not allergic to any of the fruits, vegetables, or herbs that are used in these recipes before you apply or rub them on your skin.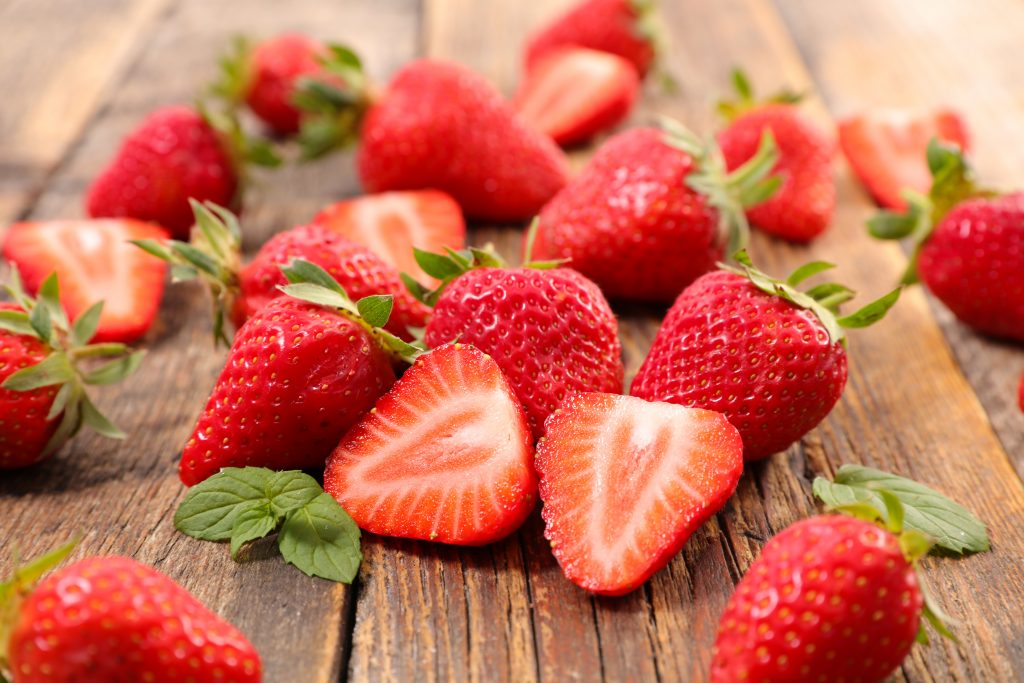 Strawberries
Strawberries contain salicylic acid, which is a beta hydroxy acid useful for problematic skin.
This makes it a wonderful ingredient for people who are battling with acne and blemishes. These berries are also high in vitamin-C which can aid in restoring dry skin, helping make it soft-smooth. The powerful antioxidants in strawberries help skin stay healthy and radiant, especially improving the texture and appearance of aging skin by promoting the production of new cells. Not only are these strawberry recipes great for exfoliating skin, but they also have a pleasant aromatic property that will make your skin routine more enjoyable. This scrub is worthy of you!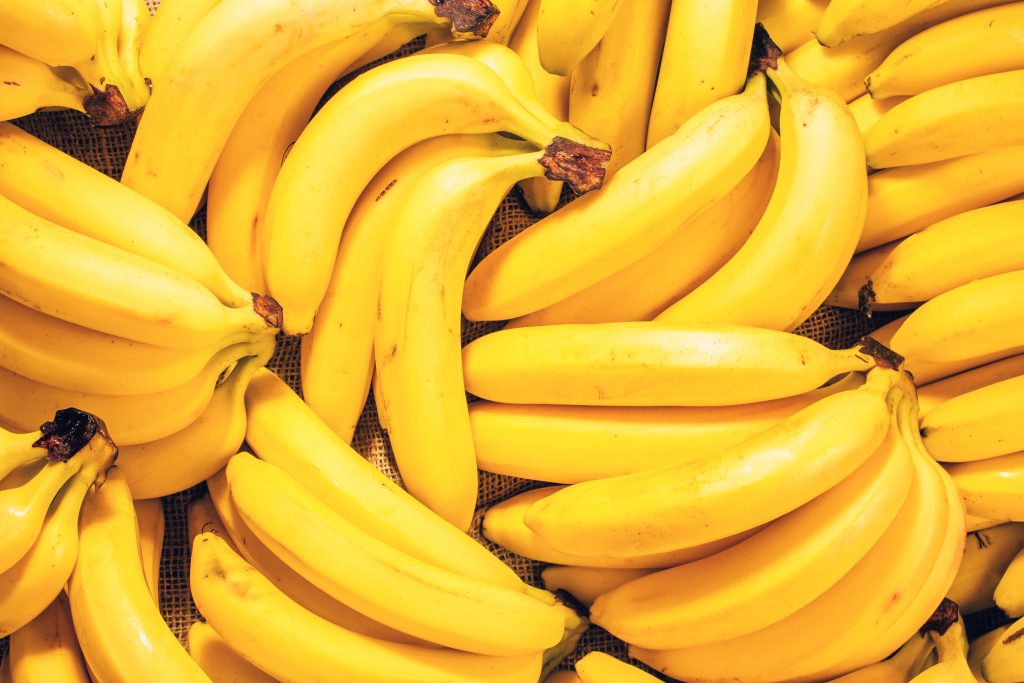 Bananas
Bananas are an excellent natural ingredient you can use to maintain the freshness and softness of your skin on your face and body.
The properties in bananas are an alternative to harmful chemicals found in many skin care products on the market. Banana scrubs are useful for people with normal to dry skin, as well as for sensitive skin. Bananas contain a considerable amount of vitamin E, ascorbic acid, and antioxidants, which all provide rejuvenating effects, and help stop the inflammatory processes in the body. They can also help restore the cellular exchange, which can make small wrinkles appear less noticeable. Bananas can also help contribute to the regeneration of new cells, and restore the skin after exposure to sunlight.
Remember! Banana scrubs are not recommended for storage in the refrigerator. They are best if used fresh, right after all ingredients are blended together.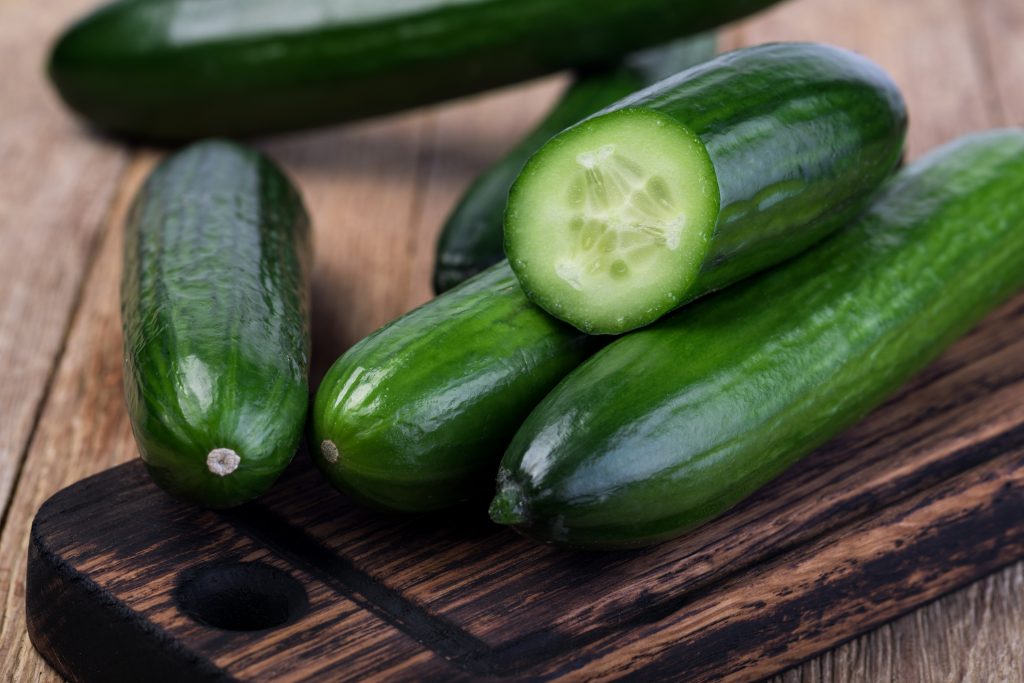 Cucumbers
Cucumbers are a wonder in the beauty world, and they are often found in cosmetics, especially skincare. They can smooth fine lines and wrinkles while supplying the skin with B vitamins.
Cucumbers can also help stimulate the production of collagen, while also helping tone the skin and moisturizes it. Cucumber juice is not only refreshing, but it can also brighten skin, helping reduce the visibility of acne, freckles, and pigmented spots. Historically, it's been said that Cleopatra used to take long relaxing cucumber baths; clearly, she was on to something! The pH balance of a cucumber is similar to that of human skin; making it a gentle and natural ingredient you can use safely. With these recipes, you can use cucumbers for many years to come to keep your skin looking youthful, fresh and maintain the elasticity of your skin!
Use these scrubs after taking a shower using the warm water to open your pores, essential for enabling your skin to absorb ingredients. Using fruits and vegetables that are full of water on your skin can help improve the function of the epidermal layer and maintain the optimal moisture balance of your skin.
A healthy moisturized epidermis responds better to inflammation and helps to prevent and reduces the occurrence of blemishes. The application of these scrubs should be performed with a gentle massaging motion on the skin, helping to increase circulation while also toning rough areas. As the scrubs are washed away, so are impurities. Exfoliating regularly with these natural, homemade scrubs can help prevent your pores from becoming clogged with dead skin and oil. Moisturizing is responsible for 60% of your skin's appearance making these organic body scrubs great for anti-aging efforts. Well-moisturized skin retains softness and elasticity, and exfoliating your skin is the first step for optimal moisture retention. These wholly and all-organic scrubs are going to change your skincare routine for the better with every use!