Summer is around the corner and that means we get to finally put our winter layers away and introduce more light and flowy pieces to our wardrobe. Naturally, we have been keeping our eyes peeled for the colors of the season. We did some research and found these to be our top favorites!
PINK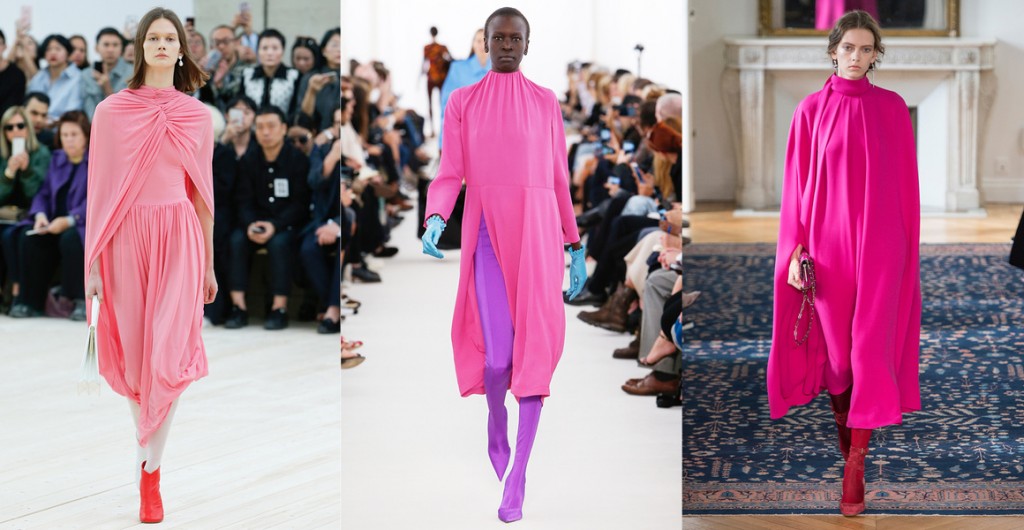 photo: Vogue
This fabulous color has been with us all year long. Pink is back on top of the list for summer trends and we couldn't be more happy! So go ahead and throw some pink in that wardrobe and remember, for those that don't necessarily love the color,  you can always just add it as a small accent color to your outfit….maybe a silk scarf or bag? Either one would look fabulous!
FLORALS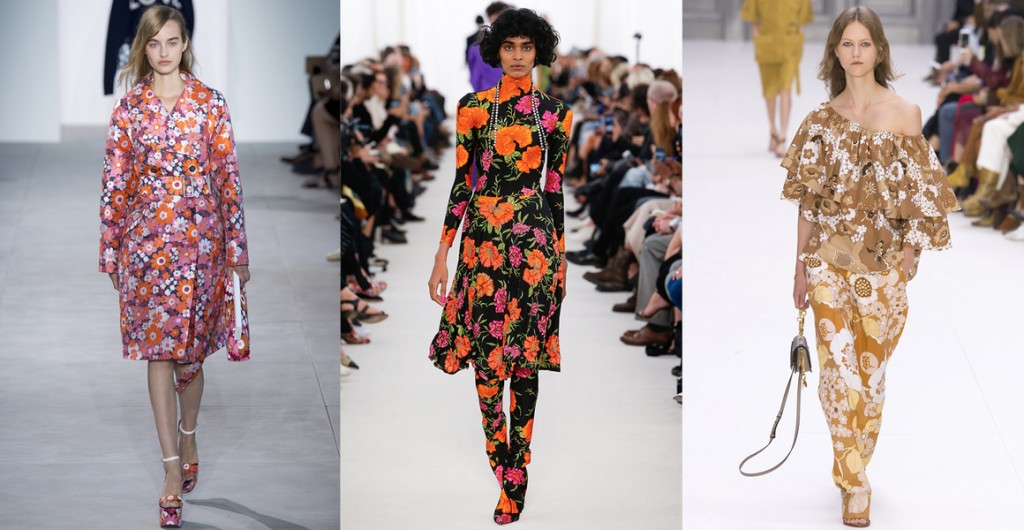 photo: Vogue
The floral print is a classic. It might be a newer summer trend but over the years is one that keeps coming back, so lucky for us that may mean you already have it in your closet! Here at Eco 18, we are all about recycling our fashion pieces – so if you don't have any floral then maybe go find vintage pieces in your mom's or grandma's closet.
YELLOW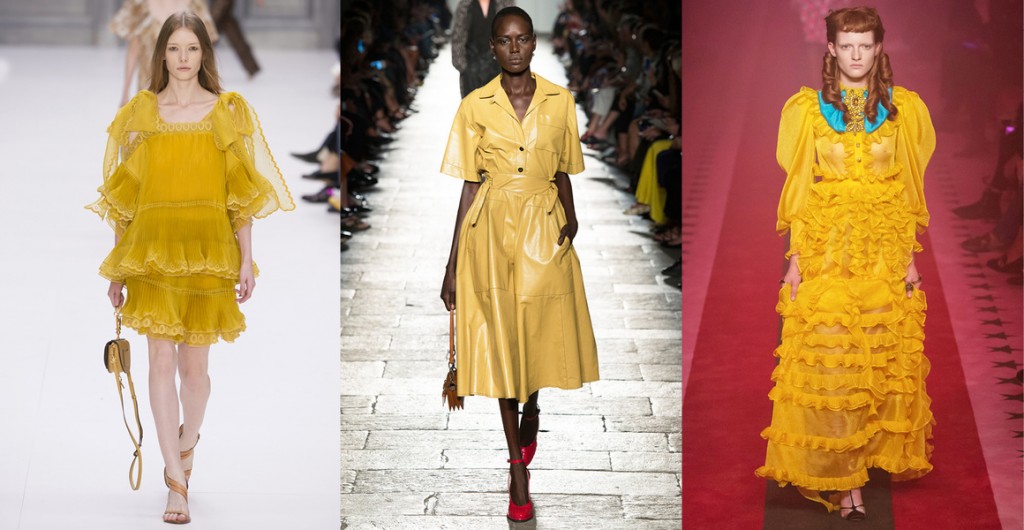 photo: Vogue
Between the pink and yellow fever, we already know this summer will be looking very bright! This color is on fire and whether you wear it in a monochromic style or mix it with other colors, we think it will make for quite a statement each and every time you wear it. Get read to see lots of it in your favorite department stores.
POLKA DOTS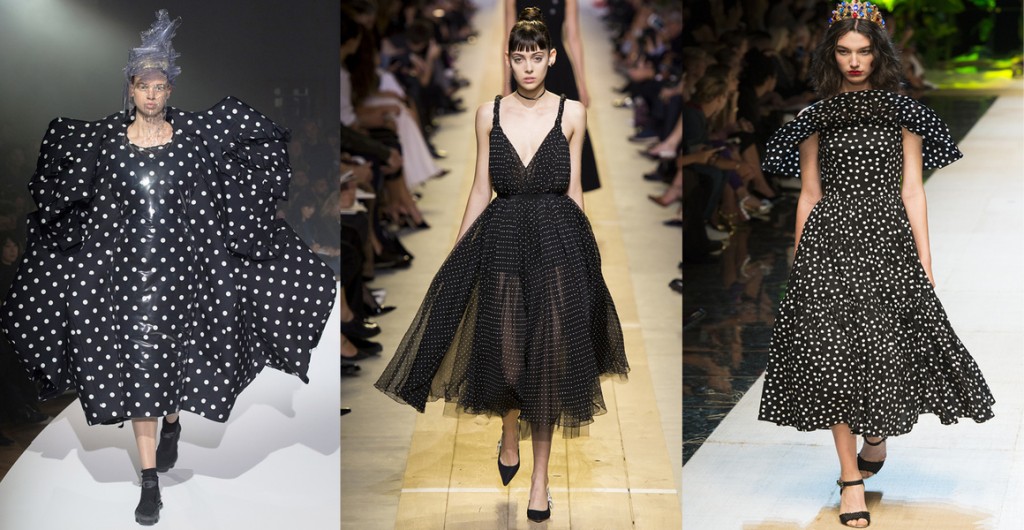 photo: Vogue
We know what you're thinking – black and white for Spring and Summer? Well, aside from knowing that black and white is ALWAYS in style, polka dots are too! Who doesn't love a good polka dot dress or skirt? We saw plenty of this on the runway and our only advice is – make sure you keep it black and white – this is not a time to get creative! 🙂